The Political Economy of Food System Industrialisation
Sales Have Ended
Registrations are closed
Thank you for registering for the event. The Zoom details are below. These will also be emailed out prior to the event. We ask that everyone mute and turn off their cameras in order to maximise bandwidth and allow for the best possible experience for all conference attendees. The Political Economy of Food System Industrialisation Time: Aug 31, 2021 10:00am (GMT) https://ed-ac-uk.zoom.us/j/88443455434 Meeting ID: 884 4345 5434 Passcode: 2B1dZevp If you have any further questions, please email John Robson at john.robson@ed.ac.uk
Sales Have Ended
Registrations are closed
Thank you for registering for the event. The Zoom details are below. These will also be emailed out prior to the event. We ask that everyone mute and turn off their cameras in order to maximise bandwidth and allow for the best possible experience for all conference attendees. The Political Economy of Food System Industrialisation Time: Aug 31, 2021 10:00am (GMT) https://ed-ac-uk.zoom.us/j/88443455434 Meeting ID: 884 4345 5434 Passcode: 2B1dZevp If you have any further questions, please email John Robson at john.robson@ed.ac.uk
A conference addressing critical issues in food systems in Africa drawing, in particular, on the IIAP project in South Africa and Tanzania
About this event
The conference examines food system industrialization in Africa. Food systems are undergoing rapid change due to urbanisation, shifts in consumer demands for more highly-processed foods, and technological changes along value chains. These patterns are driving the expansion of agro-processing, the value-adding activities between harvest and retail. The conference is hosted by the Innovation and Inclusive Industrialisation in Agro-processing research project.
Food system industrialization is often assumed to provide opportunities for small, rural firms and marginalized groups in a process of 'inclusive' industrialisation. However, there are forces including technological change, scale economies and the application of standards which have often underpinned greater concentration and vertical integration in value chains with the expansion of large firms such as multinational food manufacturing conglomerates and supermarket chains. Even what would conventionally be seen as 'fresh' produce requires increasingly sophisticated industrial-style processes between farmers and end consumers. These trends are typically referred to as the industrialisation of food, a process which creates formidable challenges for small enterprises and marginalized producers.
The issues concerning inclusion in and control of the food system are political as well as economic, in particular concerning the role of government policies in shaping trajectories of change and the complex inter-relations between states and powerful interest groups in the production of food. The conference will present original research on Tanzania, South Africa and other African countries, and draw out wider policy implications. The contrastive comparative approach provides deep insights into how differing historical and institutional factors shape the evolution of food systems, and the prospects for inclusive growth. The conference will promote reflections on a range of related political economy issues related to food systems industrialization including contrasts between distinct types of market economies, the role of power and institutions, competition policy as well as industrial and agricultural policies. These features are crucial for shaping more inclusive development trajectories as well as responding to the climate emergency challenges.
Conference outline
--------------------------------------------------------------
Opening (30 mins)
09:00-10:30 UK / 10:00-10:30 South Africa / 11:00-11:30 Tanzania
Welcome: Prof Fortunata Songora Makene, Head of Strategic Research and Publications, Economic and Social Research Foundation (ESRF)
Opening address: Prof. Samuel Wangwe, Principal Research Associate, Economic and Social Research Foundation (ESRF) and Policy Research for Development (REPOA)
Open: Dr Hazel Gray, Director of the Centre for African Studies, University of Edinburgh
--------------------------------------------------------------
Panel 1 (60 mins)
Market Liberalisation and Inclusion - Insights from Agro-Processing Studies in Tanzania and South Africa
09:30-10:30 UK / 10:30-11:30 South Africa / 11:30-12:30 Tanzania
Moderator: Dr Nimrod Zalk, South African Department of Trade, Industry and Competition and University of Cape Town
Papers:
Markets and inclusion in Tanzanian agro-processing value chains: insights from maize milling, dairy and citrus. Prof Fortunata Songora Makene, Dr Hoseana Bohela Lunogelo, Dr Hazel Gray, Jovin Lasway, Dr Aidan Barlow
Presenter: Prof. Fortunata / Prof. Lunogelo
(15 mins)
Adjusting to shock liberalization and a market-centric, internationalized approach to agriculture: comparative experiences of South African value chains. Dr Andrew Bowman, Shingie Chisoro, Dr Reena das Nair, Prof Simon Roberts
Presenter: Prof. Simon Roberts
(15 mins)
Discussant: Dr Geoffrey Kirenga, SAGCOT CEO
(15 mins)
Q and A - chaired by Dr Nimrod Zalk
(15 mins)
--------------------------------------------------------------
Break (30 minutes)
10:30-11:00 UK / 11:30-12:00 South Africa / 12:30-13:00 Tanzania
--------------------------------------------------------------
Panel 2 (90 mins)
Innovation and Upgrading - How Has it Happened, or Not, and Why?
11:00-12:30 UK / 12:00-13:30 South Africa / 13:00-14:30 Tanzania
Moderator: Dr. Jaqueline Mkindi, (Tanzanian Horticulture Association)
Papers:
Grower power or value extraction in high value horticulture? The comparative cases of citrus South Africa and Tanzania. Shingie Chisoro, Prof Simon Roberts, Dr Hoseana Bohela Lunogelo, Jovin Lasway
Presenter: Shingie Chisoro
(20 mins)
Two-way governance in GVCs: The emergence of digital agricultural intermediaries.
Presenter: Dr Aarti Krishnan (University of Manchester)
(20 mins)
From Development State to Corporate Leviathan: Historicizing the Infrastructural Performativity of Digital Platforms within Kenyan Agriculture.
Presenter: Dr Laura Mann (London School of Economics) or Dr Gianluca Iazzolino (Oxford University)
(20 mins)
Discussant: Prof Stefano Ponte (Copenhagen Business School)
(15 mins)
Q and A – chaired by Dr. Jaqueline Mkindi
(15 mins)
--------------------------------------------------------------
Break (30 minutes)
12:30-13:00 UK / 13:30-14:00 South Africa / 14:30-15:00 Tanzania
--------------------------------------------------------------
Panel 3 (90 mins)
Political Economy of Industrial Policies for Agro-Processing in Africa, Patterns of Continuity and Change
13:00-14:30 UK / 14:00-15:30 South Africa / 15:00-16:30 Tanzania
Moderator: Prof. Samuel Wangwe
Papers:
Contrasting paths of agro-industrial expansion in Africa: Maize Milling in comparative perspective, Dr Hazel Gray & Dr Andrew Bowman
Presenter: Dr Hazel Gray
(20 mins)
Industrialisation through SME participation in agro-processing: a comparison of the dairy processing sectors in South Africa and Tanzania. Dr Reena das Nair, Prof Fortunata Songora Makene, Dr Hoseana Bohela Lunogelo, Jovin Lasway
Presenter: Dr Reena das Nair
(20 mins)
Agro-Processing and the Political Economy of 'Inclusive' Industrialisation: Variant Paths of Agro-Industrial Transformation in Africa. Dr. Andrew Bowman
Presenter: Dr. Andrew Bowman
(20 mins)
Discussant: Prof Lindsay Whitfield, Roskilde University
(15 mins)
Q and A: – chaired by Prof Samuel Wangwe
(15 mins)
--------------------------------------------------------------
Thanks
Professor Simon Roberts (5 mins)
14:30 UK / 15:30 South Africa / 16:30 Tanzania
End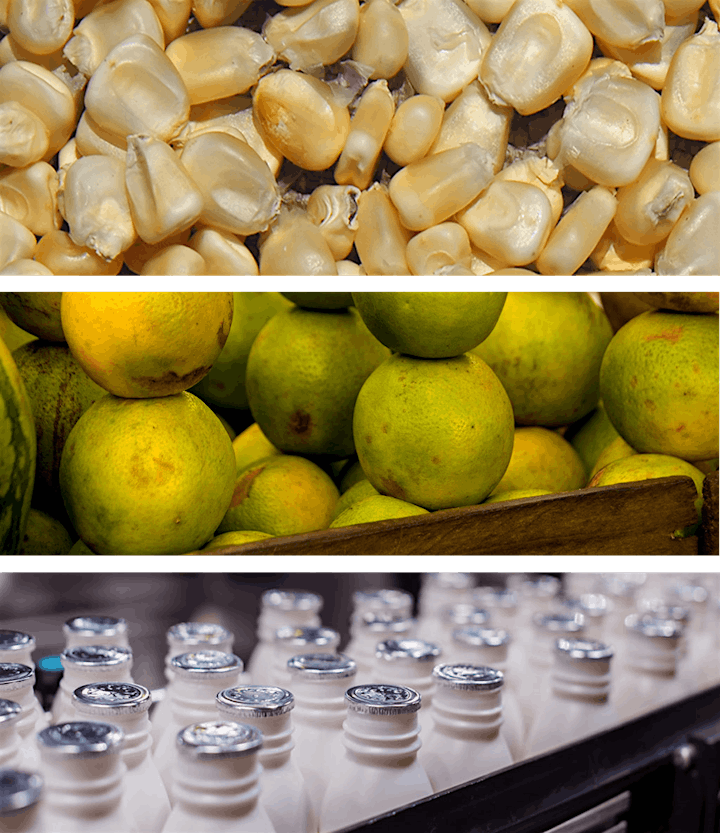 Organiser of The Political Economy of Food System Industrialisation