Online talk with Birds of Poole Harbour charity
About this event
The project, which started in 2017, involves the translocation of 60 juvenile Ospreys from Scottish nests into the Poole Harbour area. This process aims to create a bond between the young Ospreys and their new local area, before they leave on their first treacherous migration, usually to West Africa. The bond draws the Ospreys back to Poole Harbour on their return to the UK, after at least 2 years maturing in their wintering grounds, when they will identifying suitable nesting sites. The translocation therefore lays the foundations for their return as a breeding bird to the South Coast, 180 years on from their local extinction.
2021 turned out to be an exciting year for the project - find out more and what the future holds in 2022.
A suggested minimum donation of £3 per person watching would be appreciated. All profits help Avon Wildlife Trust with their work locally.
The talk will be recorded and the recording made available to participants afterwards.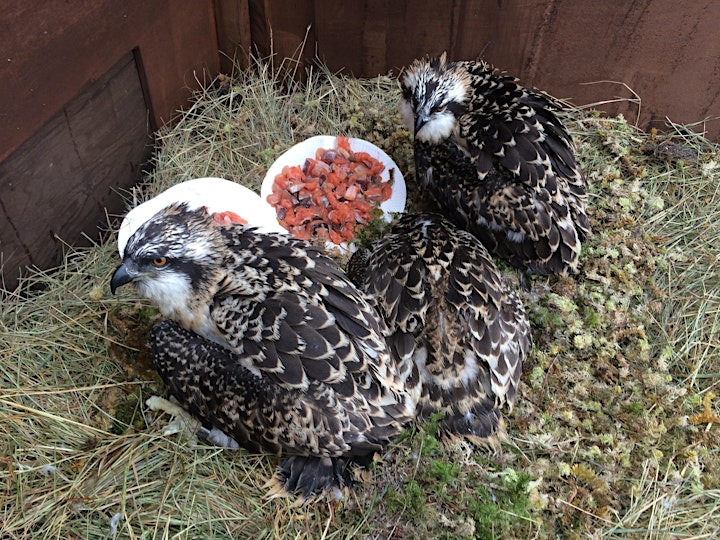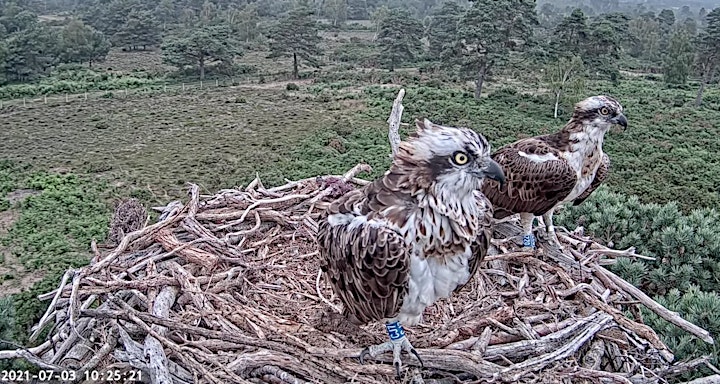 Banner photo: Simon Kidner - osprey in flight
Above:
Osprey Chicks during translocation
Webcam photo of CJ7 and 022 on their nest in Poole Harbour during the summer of 2021 - great hopes for 2022!
Organiser of The Poole Harbour Osprey Project - Online Talk
Keynsham Group is an educational local group affliated to Avon Wildlife Trust, hosting evening talks and field trips throughout the year.
For further information e-mail keynshamawt@gmail.com or phone Kathy Farrell 07850 508702