With members of the Epnet Laboratory Working Group
About this event
The Epnet Board and Working Groups welcome you to The Porphyrias: Advanced Webinar Series 2021-2022 - aimed at clinicians and specialists in laboratory medicine who are regularly treating patients with porphyria.
In these webinars, you will learn when to suspect, how to diagnose and how to treat the porphyrias with the support of case histories.
This webinar focuses on how to set up a laboratory for porphyria diagnosis.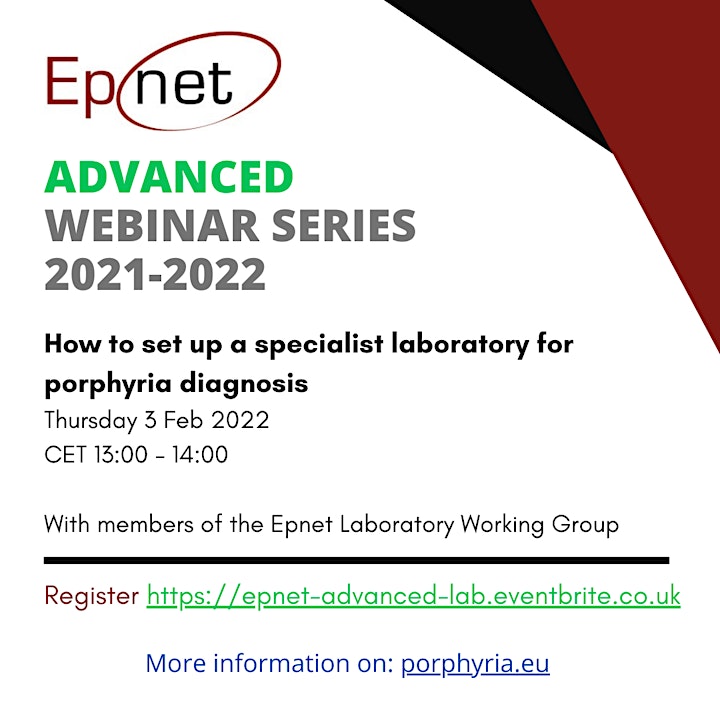 Organiser of The Porphyrias: Advanced Webinar - How to set up a porphyria diagnosis lab