The Porterhouse Sessions - Tasting flights of Irish craft beer from indepen...
Description
Porterhouse Brewing Company has launched its spanking new brewery in Dublin to keep up with rising demand in the UK and Europe.

The Irish craft brewers are confident their brews will have you trading in your standard Irish pour for their new and improved brews this St Patrick's Day. But tasting is believing, so they're hosting a series of Porterhouse Beer Flight Tasting sessions, every Thursday throughout March.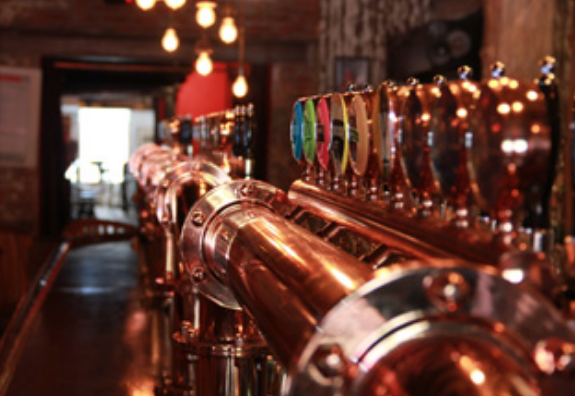 Arrive at 6.30pm for a 1 hour session in Irish craft beer education. Hosted by Porterhouse Brewing Company's UK brand ambassador, guests will receive 5 x 1/3 pints of the Porterhouse Brewing Company's core brew range.
Sample the varied flavour profiles of the Porterhouse Pilsner, Porterhouse Dublin Pale Ale, Porterhouse Red Ale, Porterhouse Plain Porter followed by the no.1 best selling Porterhouse Oyster Stout. After the first hour, you'll receive your complimentary Porterhouse Brewing Company pint glass, to fill with the Porterhouse tasting session beer that left you wanting more. All Porterhouse Beer Flight Tasting ticket holders will receive 10 % off all Porterhouse Brewing Company beers as well as all food from the Porterhouse menu.
Tickets cost: £​7.50 pp includes 5 x 1/3 beer, complimentary Porterhouse Brewing Company pint glass and further 10% discount across Porterhouse Brewing Company beers and food ordered during the 2 hour session.
The Porterhouse Covent Garden
21-22 Maiden Lane
London
WC2E 7NA
www.theporterhouse.ie
Twitter: @phbrew Facebook: @porterhousebrewing