Description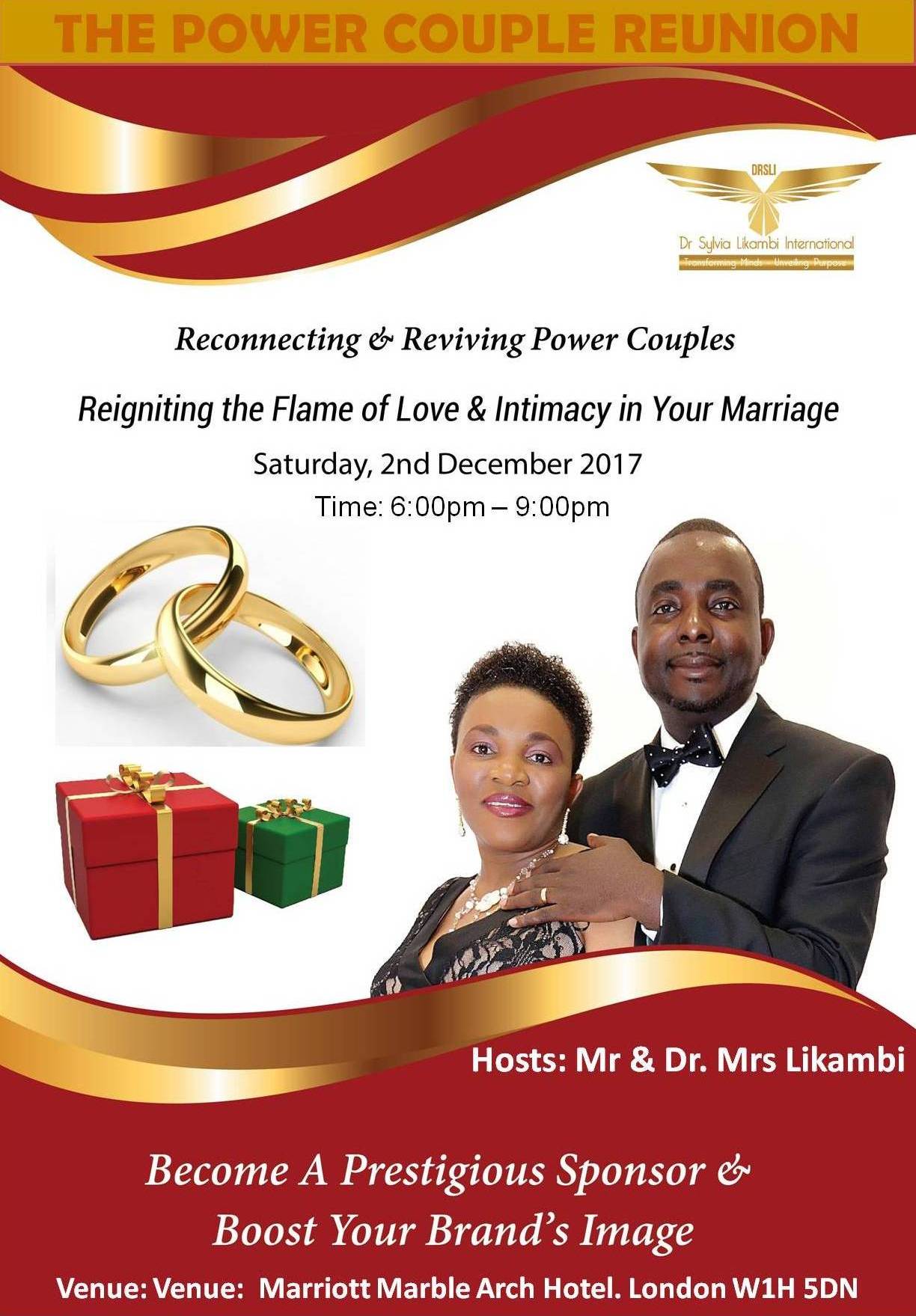 Join us At The Power Couple Reunion - Reconnecting & Reviving Power Couples
Theme: Reigniting The Flame Of Love & Intimacy In Your Marriage
Love is the most powerful gift of life and most powerful and unshakable foundation on which every successful, happy, and blissful marriage stands...The good news is, it is Free! Any marriage which is not built on the foundation of Love is like a tree planted in the sand or on shallow ground...it is feeble, and will be blown away by the wind or life storms...
Some say Love is not sufficient to keep a marriage and make it unbreakable...what do you say? Or even better, What is your experience? Love is felt, lived and experienced...It is a practical thing. Join us and let's explore the incredible Power of Love In Our Marriages and how we could keep our marruages forever ignited with the flame of love and intimacy!
Love is like the fuel that keeps our marriages running. A great car, great engine, and great driver, with no fuel, will never fulfill its purpose!
"When you fall in love with me and my gift of love, it will be forever." Dr Sylvia Forchap-Likambi
Contribution: £100 per Couple (Includes luxurious 3 course Dinner & Surprises).
Our Goal is to build/ restore successful and thriving marriages and families that give rise to successful and thriving homes and communities."Together and united, we stand and build...divided, we fall and destroy lives and communities." Dr Sylvia Forchap-Likambi
Please, every couple wanting to attend must confirm and make payments by the 15th of November so we could confirm numbers with the hotel and make all necessary arrangements. This will be a truly memorable event! Invest in your marriage, invest in your family, invest in your welfare and wellbeing.
N.B: The Power Couple & Family Enrichment Program is founded and based on the Biblical Principles of Marriage.