The Power of Compassion. The Healing Practice of Taking and Giving.
A wonderful opportunity to join Kadampa Meditation Teacher Ian McGlade for an afternoon of meditation at the MAC
About this event
Sat 11th Dec 2021 2pm - 5pm @ the MAC
Compassion is a powerful mind motivated by our love for others. Because it is motivated by love, compassion is a pure joyful energy with unimaginable power.
The Buddhist meditation practice of taking and giving (Tonglen in Tibetan) is one of the most powerful methods for opening our hearts and for healing mental and physical illness.
This ancient healing technique has the power to improve mental peace and happiness, and is especially beneficial in situations where we may feel powerless to help others or to overcome adversity.
During this half day online and in person retreat, Ian will introduce and guide meditations helping us to connect with our compassion without fear. Then we can develop confidence with the practice of taking and giving and use these meditations in daily life to benefit both yourself and others.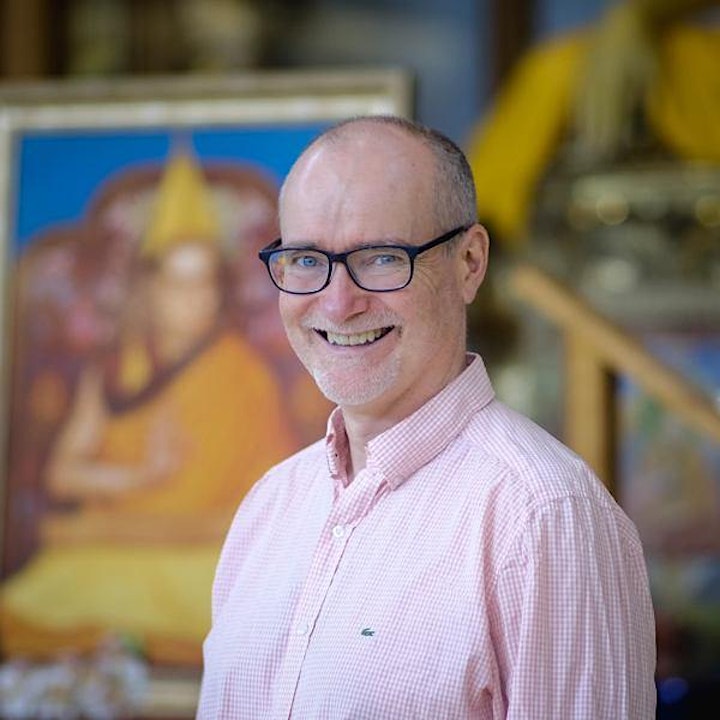 ABOUT THIS TEACHER
Having attended classes and retreats for many years, Ian brings inspiration from his experiences to everyone attending his sessions.
A practitioner of great sincerity and insight, Ian is able to give talks and guide meditations that can be used practically in every day life.
Organiser of The Power of Compassion. The Healing Practice of Taking and Giving.
Potala Kadampa Buddhist Centre, based in Belfast, is a beautiful space where people can learn to develop the ability to make their mind calm, spacious and peaceful.
It is frequented by a diverse cross-section of the community who share a similar wish to make their lives meaningful, by finding lasting peace and happiness from within, and by helping others to do the same.
Potala Centre offers a variety of meditation classes, workshops and meditation retreats that are suitable for everyone, from beginners to more experienced meditators.
Our bright and spacious meditation room offers scenic views over Ormeau Park and the Centre is only a short distance from Belfast City Centre.