The Power of Connection through Storytelling with Jennifer Jones
About this Event
Tuesday 5th May 2020 - 19.05 - 19.45
togetherTalks are brought to you by Rotary in Great Britain and Ireland and is a weekly series of conversation events, connecting people from across the globe to a range of leading speakers from the worlds of business, volunteering, the charity sector and more.
40 minute session
In-depth and sharp conversation around important topics
Q&As
Live chat
togetherTalks are hosted on Zoom and broadcast live on the Rotary in Great Britain and Ireland YouTube channel.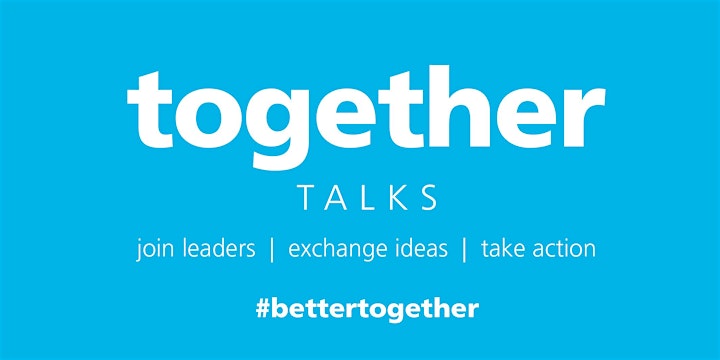 Tickets
You can only book one type of ticket
Exclusive Zoom Room Access
Get front row access to the togetherTalk and be part of a limited audience who join in the conversation live within Zoom. Registering for Zoom Room Access is your opportunity to put your questions to our speakers.
YouTube live stream access
All togetherTalks will be streamed live on the Rotary in Great Britain and Ireland YouTube channel, so if you're interested in taking more of a back seat, watching the event and learning a few things, make sure you register to receive event reminders and immediate access to the live stream.
Guest speaker
Jennifer Jones
TEDx speaker, Rotarian, Executive Coach, President & CEO of Media Street Productions Ltd.
Canadian Jennifer Jones is one of the most familiar faces in Rotary – and also one of its most recognised communicators. In business, Jennifer is an organisational change specialist, with proven leadership and delivery of multi-million dollar global transformation programmes. Jennifer is the president and CEO of Media Street Productions Inc., an award-winning television production company in Windsor, Ontario.
She has served Rotary in many roles, including as Rotary International Vice President in 2016-17. Currently, Jennifer is a Rotary Foundation Trustee and is co-chair of the End Polio Now: Make History Today campaign to raise $150 million.