For busy first-time authors looking for help to finish writing that book!
About this event
Thinking about writing a book or working on one right now?
Feeling alone, overwhelmed, demotivated?
Want to create an environment conducive to your success so that you can finish this book and move on with other important stuff you want to do?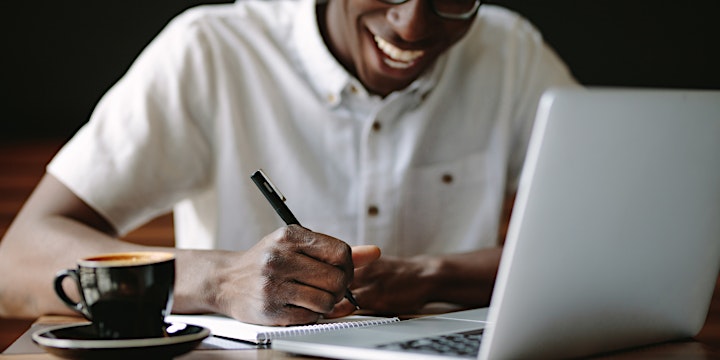 THE POWER OF FIRST MONDAYS* delivers the motivation you need when you are planning or writing your first book.
We aim to help you get better at setting and smashing your book goals. We do this through a blend of information and inspiration to help you wield skill, focus and momentum so you not only finish the book but enjoy your journey too.
THE POWER OF FIRST MONDAYS is tailored to help authors achieve their goals faster than if they hack at them alone—after all, isn't it so much easier when we have others cheering us across the finish line?
GET, FEEL, FIND...
• The clarity you need to make consistent progress
• The motivation you need to finish the month strong
• The amazing-ness of being among others who root for you
• The accountability you need to keep doing the right things at the right time
• The inner peace of knowing you're taking action to help yourself get the book done
WHO SHOULD COME?
Any business leader, career professional or entrepreneur who is writing a book and needs support to get it done.
Whether you're at the thinking, planning or writing stage of your book journey, these sessions will provide the monthly kickstart you need to achieve the progress you want.
Join us. Your FIRST session is FREE.
We explore a different theme each month. In August it's all about learning to use your imagination again.
Takes place on Zoom. Your joining details will be sent to you before the session.
----
The Power of First Mondays is part of the Goal Achievement & Accountability Programme at The Book Gym. It is hosted by Denise Roberts, Developmental Editor, Publishing Strategist and CEO of The Book Gym and The Editor's Chair.
----
Oh, and in case you were wondering…
THE POWER OF FIRST MONDAYS*
Our brains LOVE the energy that comes with fresh starts! The first Monday of a new month provides us with a double dose of this 'good stuff' to propel ourselves forward.
Join us to reap four weeks of super productivity, focus and motivation and to own the month before someone else plans it for you. Our mantra is 'Start the month strong and you'll finish it strong!'
Organiser of The Power of First Mondays - Goal Achievement & Accountability for Authors
WHAT INSPIRES YOU about books and to want to write one? For me, it's the power of books to change lives and shape our world. It's the stories of common experiences we share that bond us together. It's beautifully crafted metaphors and sentences that make the mind chuckle and reading an absolute pleasure.
However, the way we share information today creates mental overload and constant distraction. So, if we're going to write the kind of books or content that engages and positively impacts the lives of others, then we must write them well.
Trouble is, few of us have ever been taught how to do this from the core of a strong, healthy writing identity. This means that even if we have great ideas and/or writing skill, we can still struggle to write the book that could help us to make the difference we want to bring.
That's why I'm so passionate about working with undiscovered and unexpressed voices. People who want to write the best book they can so they can change lives. People who want to know how an editor can help them to do so. Is that you? Then 'I'm write' with you.


------------
Denise Roberts is founder of The Editor's Chair and The Book Gym. She is also a trained journalist, commissioning editor and publishing consultant with 25 years in the industry.  
Over the years she has
Worked for a literature development agency to help support new writing talent.
Worked as an editor and journalist for several publishing organisations.
Taught journalism to undergraduates at Goldsmiths University.
Spoken at the Marie Claire International Editors' Conference in Paris and the London Publishing Expo.
Studied on the LCP's Masters in Publishing programme.
And (most importantly) answered her God-given call to do this important work with an emphatic – YES!