Event Information
Refund policy
Refunds up to 7 days before event
Eventbrite's fee is nonrefundable.
An exploration of the power of music as an agent of personal and collective transformation.
About this event
The Power of Music
Thursday 10th June 2021 - 6-8.30pm (ONLINE)
Who is this for?
This taster session is open to anyone interested in music (particularly choral and 'spiritual' music), the arts in general, and psychology.
Musicians, composers, people who sing in choirs and choir directors are welcome to attend, as well as those with an interest in Psychosynthesis (personally or professionally).
Workshop Purpose
We are at a time in history when humanity needs to act 'in concert' as never before, when we need more individuals to act from a place of inspiration in service of humanity and the earth.
We will explore the power that music has as a catalyst: for individuals to embrace their highest potentials; and for cultural transformation from national identities to human and 'earth' identity.
Our Approach
Psychosynthesis applied to psychotherapy is a non-pathologising and unique approach that combines both psychology and spirituality. It is a transpersonal and holistic process that helps the individual deal with patterns of behaviours which inhibit or prevent living life in meaningful and fulfilling ways. It brings us into contact with the life journey to meaning and wholeness.
Roberto Assagioli, the founder of psychosynthesis, wrote eloquently in 'A Manual Of Principles And Techniques' about the powerful part that music can play in spiritual, collective and cosmic psychosynthesis. We will explore all three.
What to expect?
Steve will talk briefly about music as a catalyst for individual spiritual psychosynthesis, and collective psychosynthesis – especially the shift to an 'earth' culture which transcends and includes national cultures.
We will listen to a few movements from Steve's new choral composition, 'Blue Pearl: A One World Oratorio' which evoke the sense of the earth's past and current evolution, and we humans as the earth evolved and evolving: music which evokes the sense of humanity as a unity-in-diversity; likewise the earth. (We recommend using good quality speakers/headphones if possible, for the best experience of the music.)
In breakout groups and in the whole group we will discuss the impact of listening to the music; and the role music plays currently, and could play, as a spiritual catalyst in our personal and professional lives, and in cultural transformation.
We will compile a list of participants' favourite inspiring spiritual and 'one world' music.
Learning outcomes
This workshop will bring a focus to the role music plays, and could play, in both your personal and professional life as an agent of psycho-spiritual transformation.
Do you listen, or dance, to music as a conscious spiritual practice? If you work with people, do you use music in your professional practice?
If you work on a collective level, do you use music as an agent of collective cultural transformation?
You will come away with a playlist of inspiriting spiritual and 'one world' music, for yourself, and potentially for use in your work.
Ticket price
At the Trust we appreciate that each person has their own unique situation – including financial - especially during the current COVID challenge – so we invite you to select the price point that feels like it represents a fair contribution for attending this event.
There are three options to choose from when purchasing tickets:
- Low cost / student: £10
- Mid: £15
- Full price: £20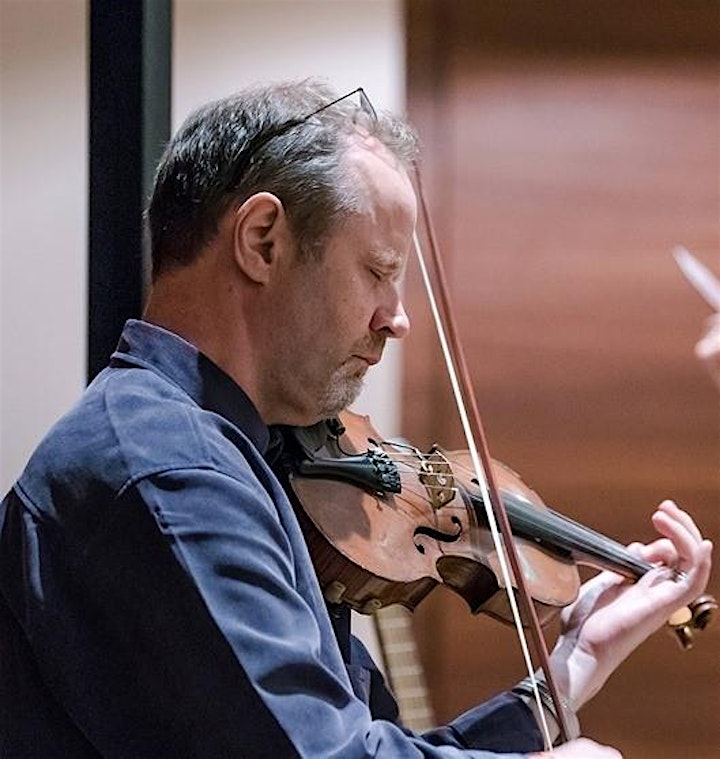 Trainer
As a violinist, drummer and singer, Steve Banks has performed classical, folk, and world music with ensembles as diverse as the London Symphony Orchestra and the Carnival Band. Steve's career is a tapestry woven of three main threads: music, psychology and spirituality. He has also worked as an economist and applyed Psychosynthesis as a counsellor and in leadership development. He is deeply immersed in Ken Wilber's 'Integral' theory.
Steve's major new choral work for our times, 'Blue Pearl: A One World Oratorio', will have its world premiere (to which you are warmly invited!) on 14.5.2022 in London and streamed live.
You can read more about 'Blue Pearl' and listen to a demo recording at www.stevebanks.info.
Date and time
Location
Refund policy
Refunds up to 7 days before event
Eventbrite's fee is nonrefundable.