Description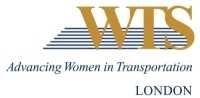 There is a definite process to successful networking that, if followed correctly, really does work.

In this fun and interactive session, you will gain a real understanding of what networking can offer you as well as some top tips to make sure you're getting the most from it. If you would like to improve your networking confidence and skills this is definitely for you.

The session will be led by Philippa Constable who runs workshops and training courses in business networking skills, teaching business owners and managers how to network with authenticity and get great results. She believes that most people don't understand what 'real' networking is truly about and is on a mission to educate people on how to network effectively.

Philippa's talk will be followed by the opportunity to network over drinks and nibbles.

This event is open only to WTS London members and places are limited so please register as soon as possible.