Description
It's obvious that social media will continue to have a significant impact for marketers and business owners. They now have the ability to reach out and communicate on a personal level with their target audience on a daily basis. This is a game changer for businesses engaging in marketing, sales, customer service and other business activities.
The success gap is widening between businesses that are using social media in an informal, ad hoc manner and those taking a more planned, strategic approach.
Come hear from our guest speakers how they have used social media to elevate their enterprises!
Speakers:
Cleo Morris - Marketingmaker LTD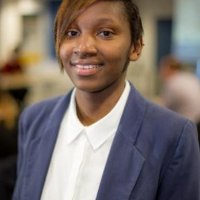 Cleo graduated from the University of Worcester with a degree in Business and Combined Studies. Straight out of University. Cleo founded Marketingmaker in 2014, with the objective of increasing business's growth and development through targeted marketing,consumer psychology practices and business analytics. Since its creation, Marketingmaker have won the BBA MentorsMe Award for Start-up Growth and the Phoenix Award for Business and Enterprise 2015.
Darren Wilkins City Signs - TBC
Darren Wilkins is the Company Director for City Signs which provides bespoke signage, digital printing and vinyl graphics in the Midlands. City Signs boasts of state of the art printing equipment, a showroom, two digital print rooms, designs studios and a clean application area.


Mark Games - Human voice productions
Mark enrolled at the University of Worcester in 2013 to study Sports Science. During this time, he watched a short film and it sparked a big change on his career. He decided to study a Joint degree with Screenwriting & Drama and Performance. Marked actively sought to be engaged in all aspects of filming and acting to gain vital experience. He used student loan to self fund films and travel to auditions. In 2016, Mark has graduated and has secured roles in over 20 films, 6 stages show, and has writen, directed and produced 11 films of his own with Human Voice Productions.