Description
It's obvious that social media will continue to have a significant impact for marketers and business owners. They now have the ability to reach out and communicate on a personal level with their target audience on a daily basis. This is a game changer for businesses engaging in marketing, sales, customer service and other business activities.
The success gap is widening between businesses that are using social media in an informal, ad hoc manner and those taking a more planned, strategic approach.
Come hear from our guest speakers how they have used social media to elevate their enterprises!
Speakers:
Cleo Morris - Marketingmaker LTD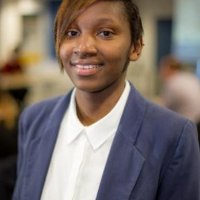 Cleo graduated from the University of Worcester with a degree in Business and Combined Studies. Straight out of University. Cleo founded Marketingmaker in 2014, with the objective of increasing business's growth and development through targeted marketing,consumer psychology practices and business analytics. Since its creation, Marketingmaker have won the BBA MentorsMe Award for Start-up Growth and the Phoenix Award for Business and Enterprise 2015.
Neil Sysum - SW&A Accountants
Neil is the Principal and Senior Partner from SW&A Accountants which he founded in 2002. Before starting his own business, Neil worked for a multi-national finance company and has gained a skill set in business advice, Accountancy, Tax and business support which is vast and covers many different business sectors with specialist services and skills in the Licensed Trade and Education; some of the toughest industries to work in for this field.
Neil is also a qualified teacher and up until 2011 was a course leader for The Business, Management & Professional team at the then at the then Wortech. Winning awards for the top examination results in the UK. Having links with education and business has been invaluable over the years and enabled Neil and his company to employee a team of exceptional professionals covering all levels of skills from apprentices to graduates in different parts of the business from bookkeeping and accounts to marketing and business development.
However, Neil is not a typical accountant, he is a good fun character who likes and work without making everything complicated.

Mark Games - Human voice productions
Mark enrolled at the University of Worcester in 2013 to study Sports Science. During this time, he watched a short film and it sparked a big change on his career. He decided to study a Joint degree with Screenwriting & Drama and Performance. Marked actively sought to be engaged in all aspects of filming and acting to gain vital experience. He used student loan to self fund films and travel to auditions. In 2016, Mark has graduated and has secured roles in over 20 films, 6 stages show, and has writen, directed and produced 11 films of his own with Human Voice Productions.
Kyle Harding - Kyle Harding Clairvoyant
Kyle is currently a student in University of Worcester he is also a young and ethusiastic entrepreneur in Worcester. He started his own business when he was 17, but it's foundation was more about charity than a business. Recently he has changed the approach and has been able to attract 20,000 followers for his social media in just one year, in his session, kyle will give you more information about how to advertise your business through social media in a cost effective way.