Description
Human beings have been telling stories for thousands of years. It was how we passed on information and knowledge, how we brought communities together. Those storytelling sessions, seated around the fire, are as relevant today as they were all those years ago.
Now, this need to connect and engage with one another remains as strong as ever. Today storytelling is the most powerful way to do reach and inspire your audience. It's an incredibe tool that sits at the heart of your brand, business or career.
Why?
Stories are powerful. They magnetise us, inspire us, spark our imagination. We all have stories to share. Our personal stories are who we are. And what makes them so compelling? Their ability to connect and engage. We all get the thrill, the goosebumps, the emotional engagement when a story resonates. When we identify with the main character, when we see their struggles as our own.
Get noticed
The internet has given us all a microphone. By uncovering and sharing your story, you've got what you need to shine a light on what makes you special, unique and why your audience should care about you.
So - you want to get your business or brand standing out from the crowd? Then unearth and share your story with the outside world. Small business owners - use your story to help align your employees with your mission and where you're headed, and get them on board. And if you're looking to build a profile in the industry you work in or to help progress your career, leverage your story.
Storytelling lets people care about your brand. Your audience won't remember data, but it will remember your story.
A one-off event in Leigh-on-Sea
Over the last eighteen months, Ian has been touring his Power of Story presentation to audiences ranging from The European Court of Auditors in Luxembourg to the Tektronix European marketing conference in Edinburgh. On 4th April Ian brings Power of Story to an intimate evening gig in Leigh-on-Sea. As a previous writer for the Financial Times, a trainer for BBC journalists, an author of four books and an adviser for brands and businesses, Ian's got a host of knowledge and tips he'll be sharing with you.
Who is The Power of Story for?
Anyone who wants to harness the power of stories in their business or work life: startup founders, small business owners, creatives, freelancers, marketing managers and curious folk (wherever you work or whatever you do). Come along and find out the framework for building stories. Get inspired by Ian's examples from businesses and brands. And discover the ten things to think about when crafting your own story.
About The Old Foundry
The Old Foundry in the heart of Leigh-on-Sea is a fabulous, open space that's perfect for firing up the creative juices. The original foundry cast iron for street signs, anchors and maritime equipment. Leigh-on-Sea is a historic and picturesque fishing village with cobbled streets and pretty clapperboard cottages. The station is close by and trains take just 45 minutes from London's Fenchurch Street.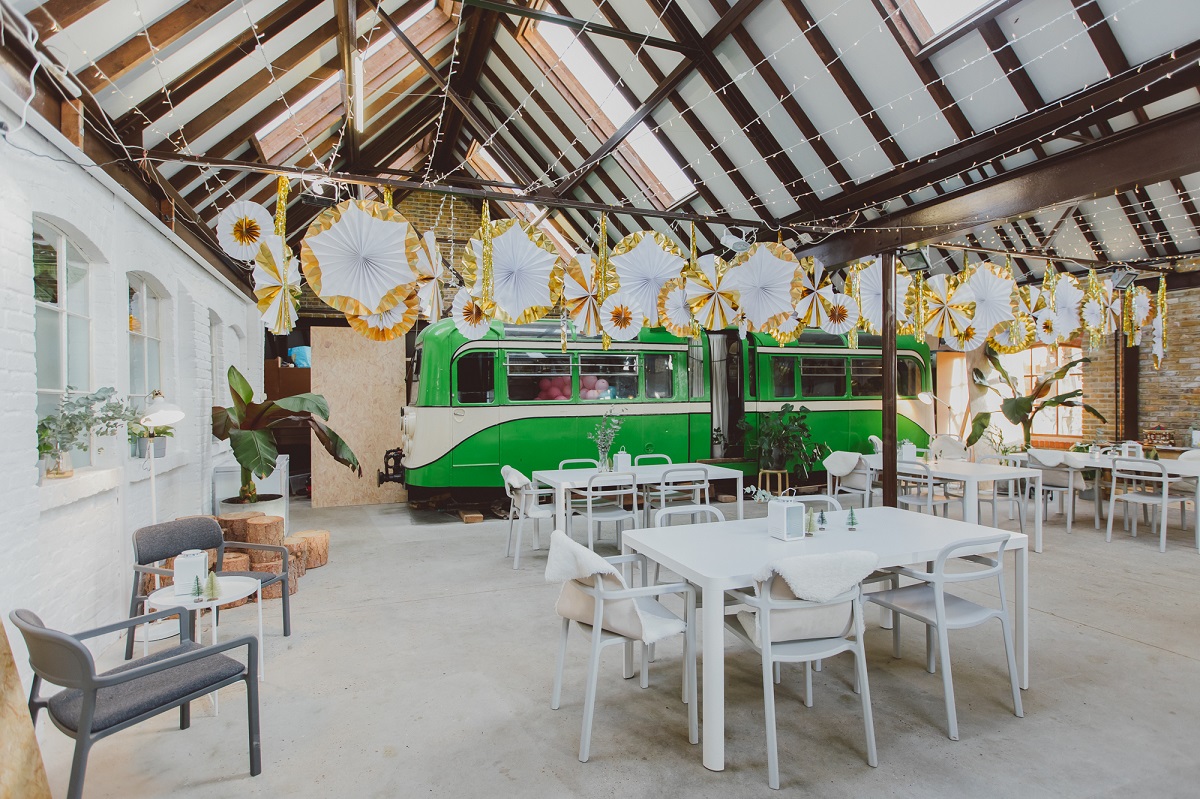 Secure your place!
To keep the event intimate and allow more opportunities for questions, there are only 40 tickets available.
Early bird: book before midnight March 14th @ £17.50. After that £22.50. Tickets include a glass of prosecco or soft drink.
Doors 7pm for a 7.15pm start. Q&A and mingling 8.15pm to 9pm.