Description
The PowerWomen Chat is an event series about up close and personal conversations with leading women in entrepreneurship, business and investment.
Men are welcome. :)


Topic of the month:
Building A Million Pound Business


The Speakers:


Renée Elliott, Founder of Planet Organic
Entrepreneur and organic pioneer Renée Elliott founded Planet Organic, the UK's first organic supermarket, in 1995. Her mission is to promote health in the community. PlanetOrganic now has seven branches in London and turns over £24m in revenue per year.
As well as being a full-on mother to her 3 young children, Renée works part-time at Planet, lectures to budding entrepreneurs, mentors startups, teaches healthy baking and writes cookbooks.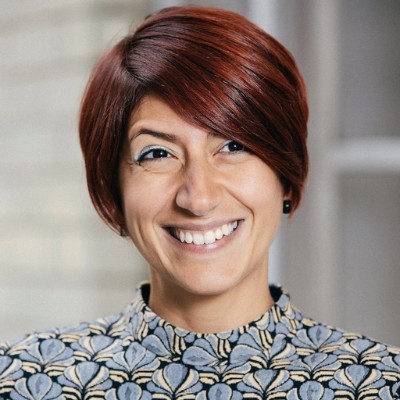 Roberta Lucca, Co-Founder CEO of BOLDR. Co-Founder Board Director of Bossa Studios
Serial entrepreneur Roberta is unstoppable when it comes to driving change and creating businesses with disruptive tech. She was voted top 35 Women under 35 by Management Today, Top 30 Women in Games, and everywoman's Entrepreneur of the Year finalist.
The vision of BOLDR, Roberta's third venture, is to help everyone find purpose and live meaningfully in our chaotic world.
Their highly engaging AI-powered chatbot Coach (called Charlie) is currently available on Facebook Messenger to selective Alpha users. BOLDR collaborates with greatly experienced coaches from the US and UK, and uses Neuroscience and Machine Learning to make self-improvement convenient, fun and effective.
Previously, Roberta co-founded the BAFTA winner games company Bossa Studios, growing it into a multi-million-pound business. The studio launched successful cult-hit games like Surgeon Simulator, amongst many others that went viral given Bossa's take on ingenious marketing campaigns.
Prior to entering the entrepreneurial world, Roberta spent 12 years creating and leading game-changing products at Nokia/Vertu, and the world's second-largest commercial TV broadcaster, Globo TV.
The Host: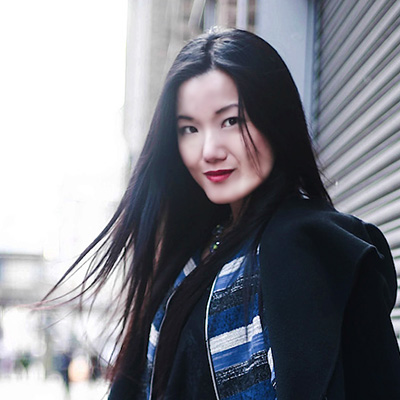 The evening will be moderated by Lu Li, Founder and CEO of Blooming Founders.




BROUGHT TO YOU BY




The PowerWomen Chat is a event series co-hosted by Blooming Founders and Huckletree. By signing up you agree to receive communication from us, but no worries, we hate spam as much as you do! :)

Refund Policy:
Life is busy, we get it! If you have booked for an event and cannot make it any more, you can transfer the value of the booking to another event if you inform us 48 hours before the start of the event. Cancellations within 48 hours cannot be transferred.
We are happy to offer full refunds to all attendees, if an event is cancelled or postponed by us.