The Practitioners' Lecture Series: Introduction to back-propagation and aut...
Description
The Practitioners Lecture Series at King's College London, supported by Simudyne, is honoured to announce its next event:
The Practitioners' Lecture Series Presents:


Antoine Savine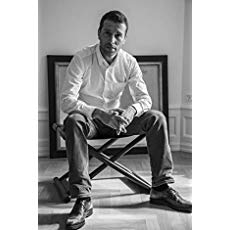 Global head derivatives quants, BNP-Paribas, 1999-2009

Exotics, XVA and regulations at Danske Bank since 2013

Risk in-house system of the year 2015

Lecturer in volatility and numerical finance, Copenhagen University, since 2016

Author of Modern Computation Finance (Wiley, 2018)
Workshop: Introduction to back-propagation and automatic adjoint differentiation (AAD) in machine learning and finance
Location: Kings College London, Bush House Room - BH (SE) 1.05

Times:
Day 1: Thursday, 28 March 17:00-19:00
Day 2: Friday, 29 March 14:00-18:00
Registration is free but availability is limited due to logistic constraints.
For questions and queries please contact the organiser at Blanka.Horvath@kcl.ac.uk
The 6-hour workshop, includes:
Introduction to Artificial Neural Networks and Deep Learning

Back-propagation through ANNs

Applications of Deep Learning in finance

Hands-on examples with Excel/C++ and Python/Tensor Flow

Extract computation graphs and differentiate arbitrary calculations

Fast (reverse mode) AAD with operator overloading in C++ Application to financial risk management
Workshop slides can be downloaded here after the workshop.
The Practitioners' Lecture Series at King's College is sponsored by

Privacy notice:
We collect and process your personal information to help us manage and run the event. In accordance with the King's College Data Retention Schedule we will keep your information until the completion of the event.

To find out more about how the university deals with your personal information, including your rights, please see the university's core privacy notice at https://www.kcl.ac.uk/terms/privacy.aspx.

Your personal information will be transferred to the United States via Eventbrite – for further details on how Eventbrite protects your data see https://www.eventbrite.com/support/articles/en_US/Troubleshooting/eventbrite-eu-data-protection.
Organiser of The Practitioners' Lecture Series: Introduction to back-propagation and automatic adjoint differentiation (AAD) in machine learning and finance
Roxana Dumitrescu (King's College London), Caroline Hillairet (ENSAE, France), Teemu Pennanen King's College London