The Preservation Of The Qur'an & The Bible

Saturday, 24 November 2018 from 17:00 to 19:00 (GMT)
Event Details
Seminar on the Preservation of the Bible and Quran | This Saturday | 5-7pm | Whitechapel London
Short Description: 
The science of textual criticism and 'Ilm al Rasm al Mushaf have two distinct goals with regards to two distinct books. The Bible and the Qur'an do not stand in equal footing, learn how and why, with us.
Long Description: 
The Occidentology Department As part of the Occidentology department of the Quran Institute we are holding a seminar on the preservation of the Qur'an and the Bible. Indeed Christianity still plays a vital role in discussions of politics and morality in the West, and as many struggle to contextualise Islam and define the West, we believe it is of significant interest to believers, historians and the public to understand the Christian faith so as to understand the context Muslims find themselves in. Spanning a period of 20 centuries, their traditions of preservation continue to be revealed with detailed study. Come join us we look deeply into the Qur'an and the Bible.
Instructor: Ijaz Ahmad (Trinidad)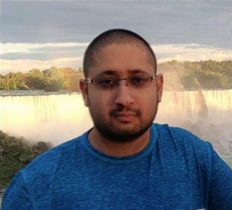 Br. Ijaz Ahmad is a Muslim apologetics author, researcher and debater from the Caribbean nation of Trinidad and Tobago. He's had over 10 moderated debates, including those with Dr. Tony Costa of Canada and Pastor Samuel Green of Australia. Br. Ijaz has taught alongside Dr. Shabir Ally, published papers on the Bible and the Qur'an, holds a bachelor's of science degree, and is a member of the Muslim Debate Initiative.
When & Where

Whitechapel Enterprise Hub
Whitechapel Road
E1 London
United Kingdom


Saturday, 24 November 2018 from 17:00 to 19:00 (GMT)
Add to my calendar
Organiser
The Qur'an Institute's aim is to help Muslim men and women from all backgrounds to navigate through the many challenges of contemporary life from Deen to Dawa while remaining faithful to the tradition Islamic sciences and practices.
Website: www.TheQuran.Institute
Email: info@thequraninitiative.com