The Problem of Piracy II: An Interdisciplinary Conference on Plunder by Sea
An interdisciplinary conference on plunder by sea across the world from the ancient to the modern.
About this event
The study of piracy brings with it several interpretational problems and questions. As a global phenomenon that has lasted millennia, even defining piracy historically is difficult. Its meaning depended on distinctive legal and customary perceptions of predation at sea by diverse communities, kingdoms, and empires. Scholarship on piracy and maritime predation has blossomed in recent years, but scholars still struggle to look at it with broad enough perspective. In August 2021, the second conference of the Problem of Piracy Network will explore the problem of piracy and its study across various chronological, geographical, and disciplinary barriers.
The conference will take place online from 4-6 August 2021. See programme below.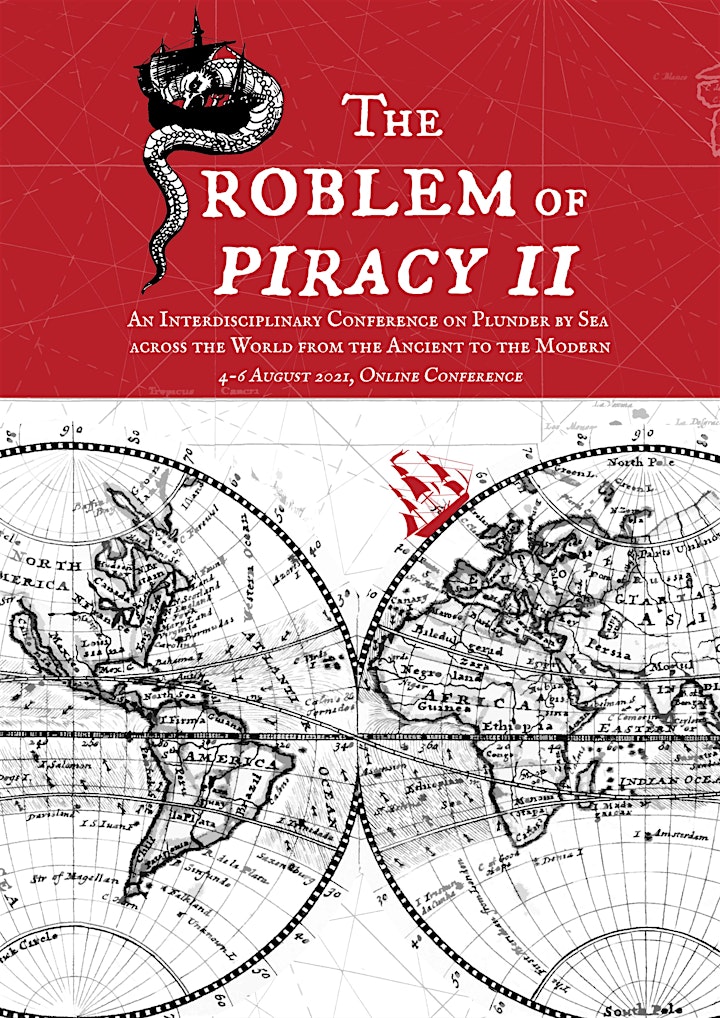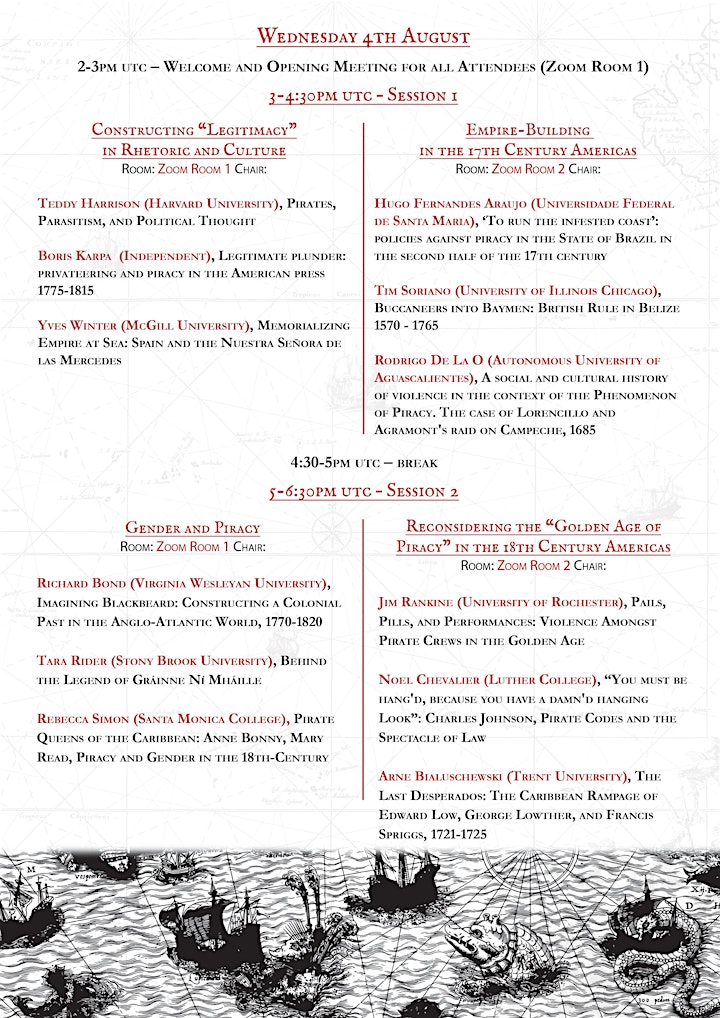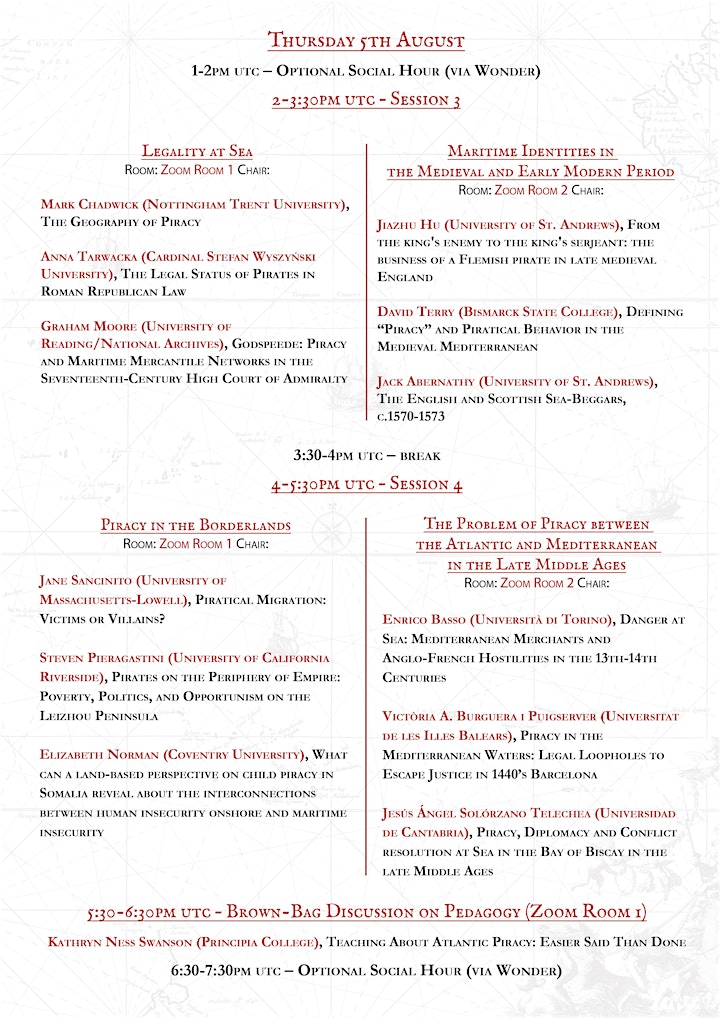 Organiser of The Problem of Piracy II: An Interdisciplinary Conference on Plunder by Sea