Description
Training coordinators manage the expectations of learners, managers, and suppliers. They identify learning and development needs, source learning resources for individual learners, arrange access to those resources, they manage learning transfer and provide statistics relating to evaluation.
The Professional Training Coordinator knows that the provision of modern workplace learning isn't just about organizing training courses, but providing a structured approach to developing a particular skill set through the best methods available for the skills, the environment and the individual learner.
Our learning habits are changing and Professional Training Coordinators know that continuous learning will be essential as the speed of business accelerates. A learner may be motivated to learn something NOW, and perhaps while commuting to and from work the learner watches a video, reads a blog, registers for eLearning or collaborates in an online learning network via what's app or slack.
This environment presents a variety of new tools and offers tremendous opportunity for the professional training coordinator, who will provide lots of different tailored learning experiences to support employees in their self-directed learning and via a variety of exciting methods and learning technologies
So, if you are ready to step into the world of a modern workplace learning adviser. Learn about and apply the best of traditional approaches to coordinating training activity, and be open to exploring a vast range of new tools and technologies to support your role as a Professional Training Coordinator, this exciting event is for you.
---
Essential Content:
Identify the top ten drivers for training, we will consider the internal and external business influences that generate a need for learning and development

Apply a range of methods to Identify learning needs at organisational, departmental and individual levels

Align learning with business strategy, and know why it's important

Identify criteria related to specific job performance to enable people to be better at what they do

Identify environmental barriers to performance and motivation, make recommendations to address those barriers

Recognise the benefits of clear objectives as an aid to learners, content designers/curators and to assessing return on investment

Make recommendations for development that is focused on the things people actually need to learn to develop, grow and succeed

Consider the role of learning and development are you an order taker or an impact maker?

Move from order taker to performance partner

Encourage employee led learning

Go mobile, supporting all of the ways people learn for and at work

Flip the classroom - Integrate technology into the classroom

Explore the top 200 tools for learning

Establish the information requirements of a training record remaining compliant with legal and regulatory requirements

Measure the impact of learning - producing evidence of impact
---


Exploring Modern Learning Tools and Technology
During the day, we will go on a treasure hunt to find and evaluate a range of apps and tools to engage learners,push learning, and build collaboration. Please bring your mobile phone, tablet or laptop along to the session to enable you to explore the treasure.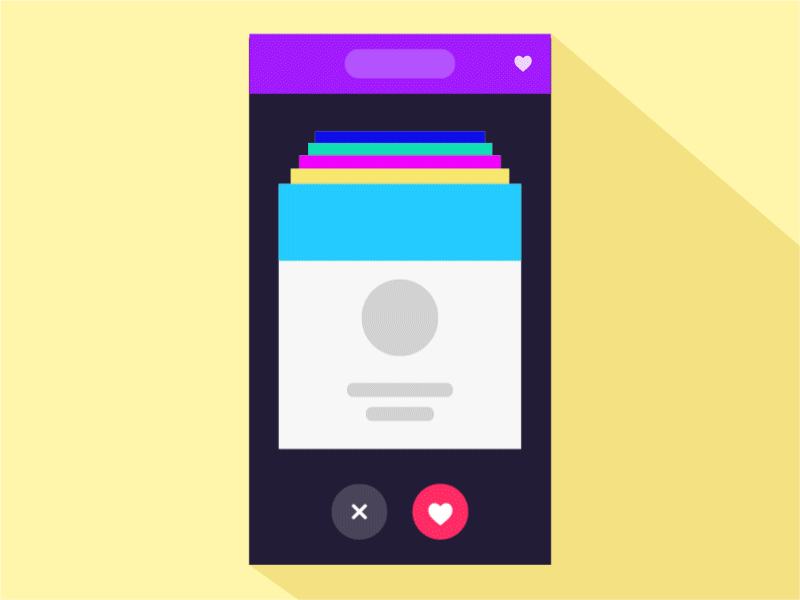 ---
Our Focus - Day One - Stakeholders in Learning and Development
The Training Cycle begins long before the training program is conducted and continues after the program has been completed.
It's called the training cycle! Does workplace learning equal training?

End to end navigation of the training cycle: Adding value at each stage of the cycle from needs analysis to evaluation

Identifying activities that enhance quality at each stage of the cycle

Identifying stakeholders - What do they want from training & development?

What/how can they contribute to the activities?

What help do you need from them?

What help can you give them?

Where do learning and development needs occur?

Internal & external drivers for training & development – what are the drivers in your organisation?

Recognising the difference between a "Want" and a "Need"

The activities involved in identifying learning and development needs

Translating the results into a specification that informs those involved in the process

The new job - job analysis to identify potential training needs

Structuring the training needs analysis discussion

Do we really need a training course? Differentiate between a range of learning opportunities and match them appropriately to an individual's learning needs

Stakeholders in Training and Development

Identifying Learning and Development Needs
Activity: Case study identify training needs
---
Learning Battle Cards Activity
Learn how to identify learning needs and select the most effective methods to promote learning. Design a development process from a full variety of development methods that can be used in your organisation
---
Our Focus - Day Two - Who are the learners?
We often find that the training that we are planning is targeting a particular group of learners, who share at least some generic characteristics, they may all work in one department, or they may all be apprentices. This does not mean that they all have the same learning needs.
Learner characteristics and how it affects your learning program

Enabling different learning needs

Learning Styles helpful or unhelpful?

Learning preferences, identifying learning conditions that can be effective for one person can cause problems for another.

Identify the characteristics of your own learning style

What would you provide to create conditions that best match your learning preferences?

Identifying learner support needs

Reasons for unsuccessful trainings and how to avoid

How clear objectives guide stakeholders in learning and development

The role of objectives for, learners, sponsors, learning designers and for training coordinators

Clarity of Objectives in Learning and Development
Supplier Management
Selecting external training consultants

Establishing essential criteria and competencies

Checking credentials

Establishing rates and negotiating with suppliers

Supplier evaluation
Activity: design a specification to describe details of your training requirement
Training records: establishing a training records system
Identifying essential information to be retained and recorded

Regulatory and compliance information

Data protection and confidentiality

Records of training, what should they contain

Pre-course information requirements for learners

Post course information requirements for learners

What do trainers need to know?
---
Our Focus - Day Three: Supporting Modern Workplace Learning
Learning and development roles in the modern workplace

The skills employed by learning advisers, curators, collaboration advisers, facilitators, learning experience designers

The activities involved in supporting modern workplace learning

Consultancy Skills for Training CoordinatorsConsultancy Skills for Training Coordinators

What value do you and your department add to the organisation?

Identifying the scope of your service

The challenges faced by an internal consultant

Avoiding the politics and remaining objective
Team Challenge treasure hunt – Applications that support modern workplace learning
Each team will find and experiment with a range of applications to support learning. Teams will share their treasure with their colleagues, explaining how the application can support learning
Evaluating Learning and Development Activity

Tools to enable evaluation of continuous professional development

Models of evaluation

Formal evaluation forms…what do we need to know?

Pre-and post learning reports
Activity Make recommendations for improvements to induction training at Conran's Toy Factory
Your Professional Development Needs
Completing your personal development plan
---
FAQs
What are my transport/parking options for getting to and from the event?
The venue is approx 3 minutes walk from Birmingham New Street Station. Exit the North exit 'Stephenson Street' or 'New Street entrance' and head up Lower Temple street past Caffé. Nero. Turn right at Starbucks and continue down New Street (Tesco on your left). Cannon Street is the second street on the left,. the studio is half way along Cannon Street on the right hand side. There are many car parks near by but be warned they can be expensive.
How can I contact the organiser with any questions?
Contact Joy at Spectrain on the landline number: 01942 713309 or by Email joy@spectrain.co.uk or by the contact form on the web https://www.spectrain.co.uk/contact-spectrain/
Do I have to bring my printed ticket to the event?
No, just bring a smile :-)
What can I bring into the event?
We will provide you with a wonderful workbook and all of the activities you need to support your learning. You simply need to bring your phone or tablet so you can access the internet, (dont worry we wont actually download any apps and access to wifi is provided)
Special Diet Requirements
The Studio Venue provides snacks and a wonderful lunch, please do advise us if you have any food allegies or dislikes.
Do you provide a certificate?
Of course! We also provide ongoing support to enable you to continue developing in the role or to advise you when you have one of those wobbly moments.