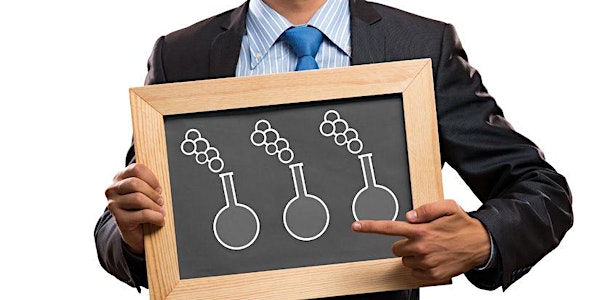 The Profitable Practice Formula: How to get more clients and increase your...
Location
Metro Bank Holborn (Head Office)
1 Southampton Row
Holborn
City of London
WC1B 5HA
United Kingdom
Description
If you want to...
1. Attract clients rather than go out hunting for them
2. Have a never-ending waiting list of your ideal clients who understand the value of your services and are happy to pay your fees without quibbling
3. Build a highly profitable practice without adding more hours to your working day
This will be the most important event you attend this year.
During this powerful half-day seminar, you will discover...
1. The 3 Critical Factors that stop most lawyers and other professionals from having more clients and profits
2. The Essential Elements of a highly profitable practice PLUS ... how to put them to work so they do the heavy lifting of growing your practice (so you don't have to work harder)
3. How to use the Profitable Practice Formula to double your profits without doubling the number of clients you are working for

4. The secret to clients 'on-demand' and financial freedom (This simple strategy is the quickest way to get results you want)
5. Your Profitable Practice Game Plan - your personalised 3 step process to take what you've learned and turn it into a strategic plan to achieve your practice growth goals in the next 12 months or less
Most business seminars are boring, mostly theory, and you don't come away with anything actionable. This is NOT that kind of seminar. You will walk away from this in-depth, hands-on seminar with a clear strategic plan to double your profits in 12 months or less.

This event is kindly hosted by Metro Bank and is being held at Metro Bank head office in Holborn, London.
Reserve your place by selecting the number of tickets above.
FAQs
Who is this event aimed at?
This seminar is for sole practitioner lawyers or partners in small to medium sized firms who have responsibility for business development or the growth of their practice (more junior colleagues are welcome to attend with them).
What will I get out of this event?
This is a practical and interactive seminar, not a lecture. You'll leave this event understanding what is slowing you down, or stopping you, from getting more clients and increasing your profits - and what to do about it.
What time should I arrive/leave?
The seminar starts at 9:30 am and will finish by 1 pm (including mid-morning networking?coffee/danish break). Aim to arrive by 9 am for registration, coffee, and networking before we start.
Where can I contact the organiser with any questions?
Call 020 7275 7471 or email support@thebusinessinstructor.com with any questions.
Is my registration/ticket transferrable?
Yes! you can transfer your ticket to another person. Please let us know the name of the person prior to the event.
What is the refund policy?
Tickets are non-refundable but if you are unable to make the event then you can transfer your ticket to someone else (please let us know the name of the new attendee prior to the event). If your ticket is unused we will credit the ticket price towards another event or a Strategy Session with The Business Instructor.
The name on the registration/ticket doesn't match the attendee. Is that okay?
Yes, but please let us know the correct name of the attendee prior to the event.
TESTIMONIALS
"Time very well spent. Probably the best legal seminar I ever attended"
Xabier de Berstain Humphrey, DWB Global
"I am truly inspired to change my Firm's marketing strategy as a direct result of this
webinar – it was informative and gave a clear, concise, step by step guide as to how to attract more clients to my Firm, without turning myself into a sales person! – A 'must attend' seminar!"
Sadhana Joshi, Solicitor and Director, Avenue Solicitors
"Thanks for a great seminar. It was genuinely useful and insightful – an all too rare occurrence!"
Simon Portman, Marks & Clerk
"Michelle delivered exactly what was stated on the tin. Very informative and useful seminar"
Michelle Camacho, TV Edwards LLP
"Michelle delivers clear, practical advice on marketing yourself, but most importantly, from the point of view of a professional firm. I've lots of practical ideas to take forward. A very useful seminar."
Rachael Ward, Ward & Co Trade Mark Agents
"Wow – brilliant content and presentation. Thanks Michelle!"
Jeremy Waller, Waller Pollins Solicitors
"A fascinating seminar. So much was learned in only a few hours. Everything learned was practical and I can't wait to put it all into action."
Natalie Smith, BSB Solicitors
"Superb presentations and the most informative & useful sessions I have been to dealing with marketing strategy."
Diane Calnan, Fisher Meredith LLP