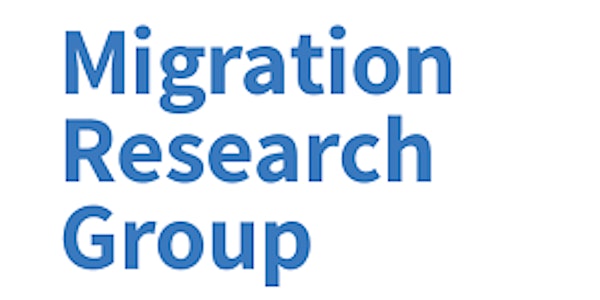 'The Project of Knowing in Research with Young Migrants'
An Innocuous Quote by Interviewee 11: The Project of Knowing in Research with Young Migrants
About this event
'The Project of Knowing in Research with Young Migrants' seminar is a collaborative event hosted by the Sheffield Migration Research Group in partnership with the Department of Sociological Studies Everyday Life and Critical Diversities research theme.
Shamser will present research from his book forthcoming in 2024 entitled, 'Decolonising Social Enquiry: Moving Beyond Mind/Body Dualism':
The ways we often do sociology can strip the humanity from research participants, and sometimes even replay socially unjust power dynamics they have been subject to. This is in two particular ways. By not inviting their involvement in making sense of what they have said both about and beyond their own lives. And by separating our shared dialogue from its temporal and sensory contexts. Sometimes – and problematically – the transcript and its cut-up quote is the end destination of both. Sociology can address this by developing ways of taking what participants can offer in making sense of the world more seriously. It can also address this by learning from those beyond its realm in developing ways of reflecting how we think with our senses, not in isolation from them.
Dr Shamser Sinha is a Senior Lecturer in Sociology and Youth Studies at the University of Suffolk. His research concerns race and racism, separated and unaccompanied children/young people seeking asylum, and developing critical ethnographic methods.
Shamser will be joined in discussion by Dr Thea Shahrokh an interdisciplinary researcher whose work grows from a commitment to generating applied knowledge with and for people affected by power inequities. She is passionate about working with young people, whose powerful experiences are often overlooked. Thea undertakes qualitative, participatory and creative research with people affected by marginalisation and their communities, including young migrants, asylum seekers and refugees. She is currently a Research Associate in the Department of Sociological Studies at the University of Sheffield researching issues of empowerment, migration and inclusion with young people through the MIMY project.
Dr Katherine Davies, who leads the Everyday Life and Critical Diversities research theme will Chair this event.