Description
The Proven, the Provocative and the Perverse
Unexpected ways to improve the performance of people
During this high impact session we will challenge conventional thinking around how best to build potential in the workplace by drawing on the latest research into the science of people. Throughout the programme, we will present a smorgasbord of highly improbable, yet scientifically robust methods to develop capability in the workplace and deliver outstanding results through people.
Some of the themes we will explore:
How best to identify a great manager.
Whether it is possible to remain completely objective during the recruitment process.
Counter-intuitive ways to generate creative thought.
Who to support first during times of change.
Unlikely tools to increase your influencing skills.
A preposterous method to build the productivity of teams.
Novel ways to control your stress levels and amplify resilience levels

Plus, we will also provide you with access to 1000's of other practical ideas to extend performance in role.
Format:
Registration and arrival from 09:00
Start time: 09:15
End time: 12.00
Who should attend?
Suitable for HR professionals, L&D managers, education sector specialists, senior leaders, business owners and individuals going through work transitions. Relevant for anyone interested in developing their personal performance and/or the performance of others. Useful for those wishing to develop their applied communication skills, improve personal impact and extend their influencing skills.
What to do next?
Places are available for anyone working for a Lincolnshire / Humberside / North Nottinghamshire / South Yorkshire business. To secure a free place on this event, you must book using a work email. These fully funded learning and development programmes are often oversubscribed, with only limited spaces available, so book now to avoid disappointment.
NOTE: Maximum two tickets per organisation.
Session Facilitator
Chris Watson of Endor Learn & Develop thrives on working with people to extend their performance by ensuring that they are challenged, engaged and enabled. His style is participative, fast paced, humorous and relevant. He believes that we all learn best when we are involved and having fun! As a result he works hard to deliver practical, fresh ideas and proven tools & techniques which can easily be applied back in the workplace.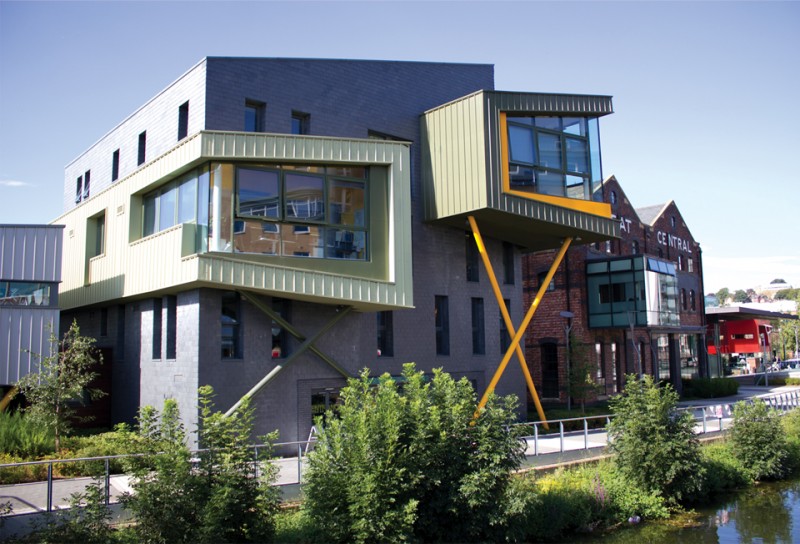 Parking:
Please note: there is only limited parking available at Sparkhouse. The nearest car park is the NCP on Brayford Pool, Lincoln, LN6 7TS. Alternatively you can use the NCP on St Mary's St, Lincoln LN5 7EQ or Broadgate Car Park, Saint Rumbold's Street, Lincoln LN2 5AP
Enjoy this special festive programme. Yo Ho Ho !