The Provocative Chocolate Affair at Rococo - A Summer Eve of Female Talent

Thursday, 19 June 2014 from 18:30 to 21:30 (BST)
Event Details
Chocolate, A Galaxy of Female Talent & Sublime
Shop Local & Artisan Pop Up Shopping Experience
The Provocative Chocolate Affair is an Inspirational Evening of Provocative Ideas and Sensational Female Talent, all with a sustainable angle – Oh and sinfully good Rococo Chocolates! Orchestrated By Journalist Alison Jane Reid, Founder and Editor of Ethical Hedonist Magazine, the only online magazine devoted to luxury and sustainability.  For one night only, Rococo offers its guests an exclusive, closed door shopping & tasting experience to peruse the Alice Through The Looking Glass Belgravia boutique for the perfect artisan  chocolates.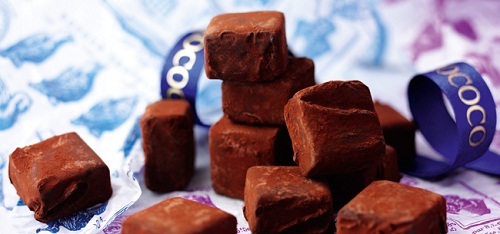 Line up for the evening...
Doors open at 6.30pm
Drinks reception & Canapes
Provocative Ideas & Talks from Guest Speakers
Closed door shopping, tasting & networking in the Boutique
with Rococo, Multemyr,  Deploy Demi Couture, Milestone Olive Oil, Alice Bow, Rose Fulbright, Annabel James and Lancaster and Cornish Haberdashery
Carriages at 9.30pm
Dress code: Afterwork chic
Tickets are limited and sold strictly on first come first served basis
Our delicious Menu of Canapés
Sea Salt Milk Chocolate Wafers with Goat's Cheese and freshly grated lemon
Chocolate Tapenade on Endive Leaf
Chili Chocolate Savoury biscuits with Mild English Cheddar
We will also be launching a curious gourmet canape with "legs" and spices inspired by Chantal's travels in chocolate!
Our Venue & Secret Garden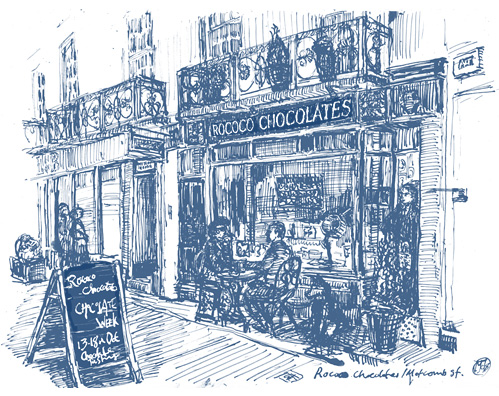 The Rococo flagship store in Belgravia's Motcomb Street is full of hidden treasures, including the MaRococo secret garden, a Moorish courtyard oasis for sitting with a rich hot chocolate, tea or coffee from the cafe. A glass window in the shop floor lets you spy on the kitchen where you may catch a glimpse of some chocolatiering or baking action. The Belgravia store is less than seven minutes walk from Knightsbridge tube and Hyde Park Corner tube.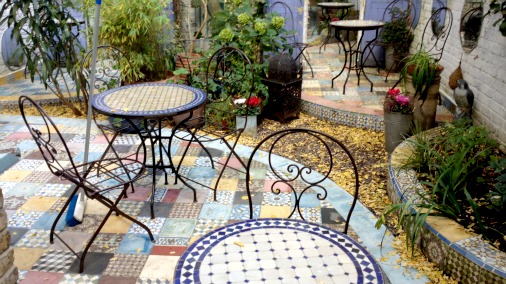 Our Three Exciting Speakers
Chantal Coady,
Queen of Chocolate and Founder of Rococo Chocolates
Chantal Coady was just 22, when she had the rather daring idea to open a jewel box chocolatier in World's End Chelsea.  That was thirty-one years ago, and Chantal sparked an artisan and organic chocolate revolution…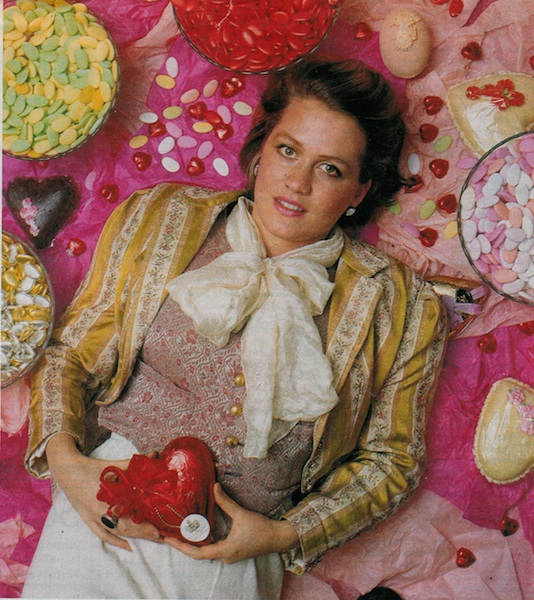 Chantal will talk about the adventures as a trailblazing chocolate pioneer, female entrepreneur and philanthropist. 
Thirty-one years later, Chantal is the Queen of Artisan and organic chocolate – making chocolate all about the artisan, taste and authenticity. She is the original punk chocolatepreneur, and she will talk about the wonderful adventure of supporting and championing the Grenada Chocolate Company – a tiny cacao farm in Granada.
She says – "I come from a line of strong women, who had to work hard to support their families. I have been so lucky that my life's work has centered on chocolate. This has its bittersweet sweet side, as we know that much of the world's cocoa is grown and harvested using slave labour. As a business we have invested a more than Fairtrade model with the Grenada Chocolate Company, where many wonderful women work and support their families through chocolate. I love supporting other women in business. It is one of those great experiences, and one I find utterly inspiring."
Jennifer Viloria  
Adventure Philanthropist & Inspiration to her people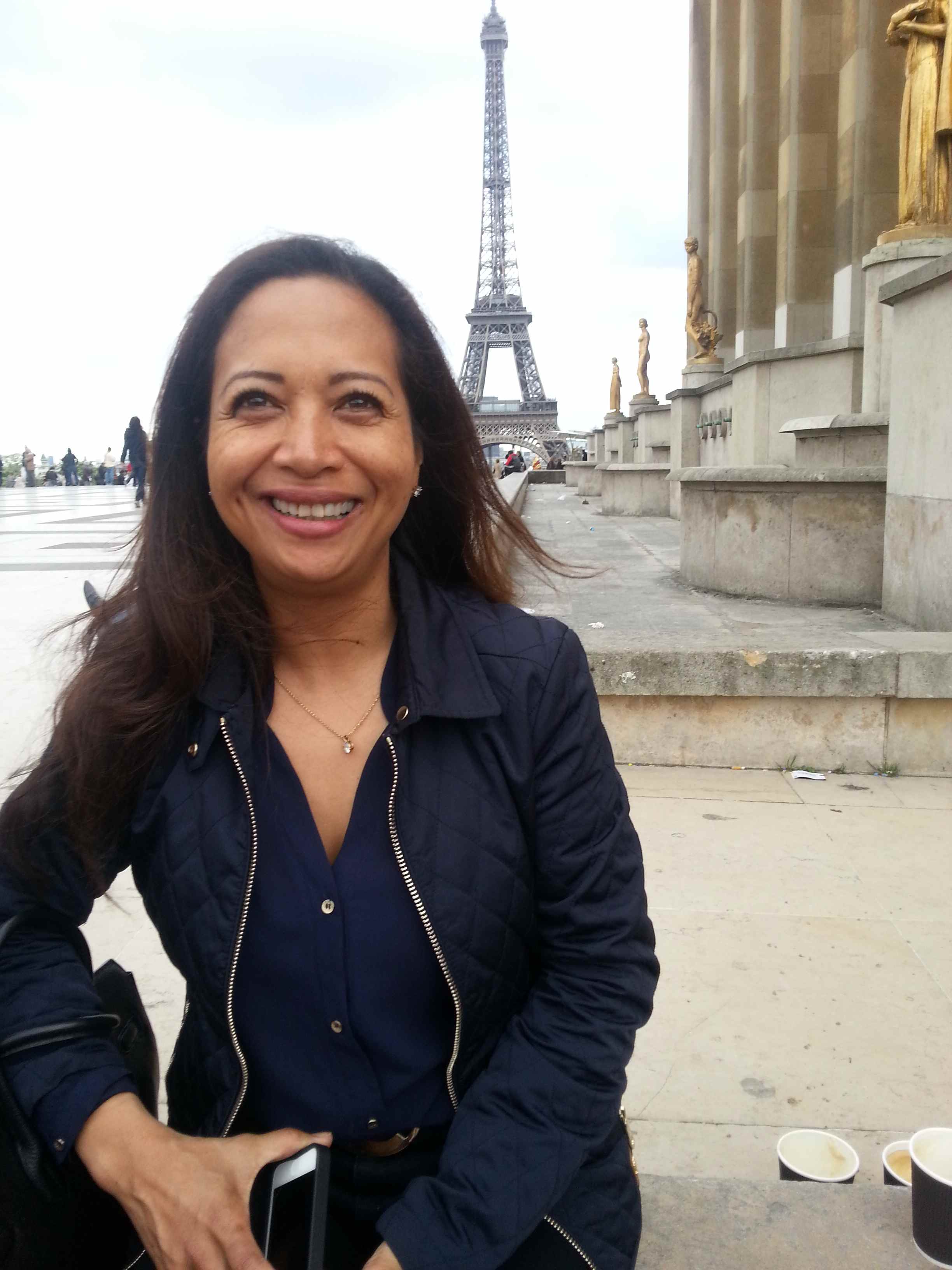 When Jennifer invests in a company, its always an inspirational adventure for both her and her  team of social entrepreneurs. As a global social impact investor and venture philanthropist, Jennifer will share her journeys and joys of social investmenting in artisan olive oil in Greece to British haute couture. Her latest investment aims to support her home country.  A social travel initiative, Inspired Philippines promotes inspirational and sustainable holidays among the 7000 islands of the Philippines, that are created to help lift 20,000 young adults from abject poverty into a world of social entrepreneurship and sustainable livelihoods. Find out more about her "luxury escapes and adventures" that help women challenge and reinvent themselves. 
Jae Mather 
Director of Sustainability, HW Fisher and Co 
Jae, is our token but very important man! His talks are sharp, visionary and inspirational.  Jae will set the scene in regards to  global trends and how they all relate back to sustainability.  He will  discuss how the future is increasingly local, local and local – and how your business will be transformed by embracing these trends.
Our Closed Door Artisan, Sustainable Luxury   - Shopping Experience
Come and shop from the hottest sustainable talent from fashion to chocolate, underpinnings to olive oil, glam insoles to Made in Britain gifts.
Deploy Demi Couture
Using innovative design processes, Deploy Demi Couture create cleverly constructed pieces out of ethical fabrics, including some incredible Ascot-style hats. Through feminine fine-tailoring, the brand hopes to bring 'the ultimate capsule wardrobe' to the modern-day woman.
Rose Fulbright Lingerie
Rose Fulbright design luxury Made-In-Britain lingerie and loungewear that's both sleek and sensual. Drawing inspiration from historical Japanese dress and western styles of the early 20th century, their classy collection oozes understated glamour.   
We have more stalls from: Annabel James Luxury Gifts, Lancaster and Cornish Organic, Made in Cornwall Haberdashery, Alice Bow Glam Insoles and extraordinary organic olive from Milestone, Greece.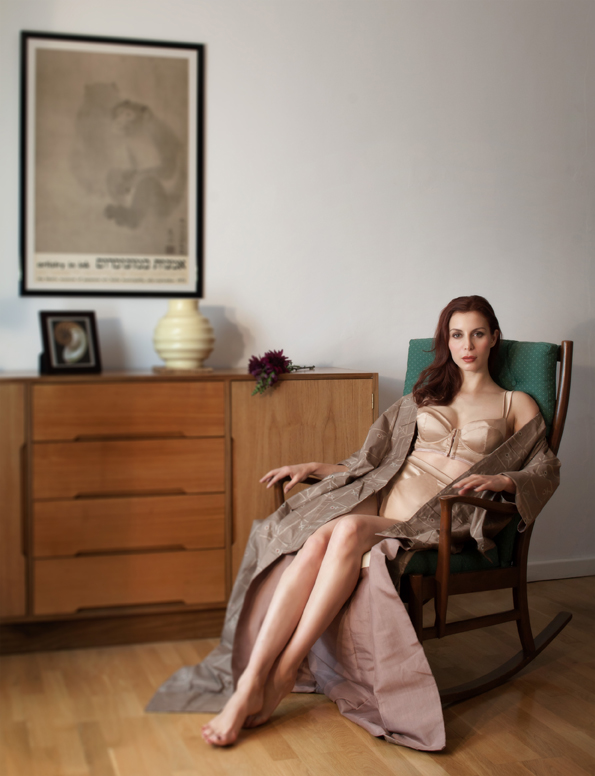 and many more ethical luxury brands...
Sponsored by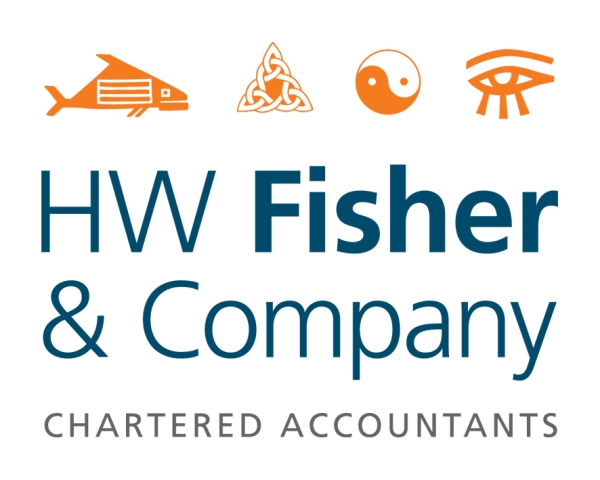 BOOKING FOR THIS EVENT IS ESSENTIAL.
 Please note tickets to this event are not refundable. Goods and services have to be booked months in advance. We look forward to welcoming you to an inspiring, unforgettable evening. Alison Jane -  Editor-in-Chief, The Ethical Hedonist Magazine
When & Where

Rococo Chocolates Belgravia
5 Motcomb St
SW1X 8JU London
United Kingdom


Thursday, 19 June 2014 from 18:30 to 21:30 (BST)
Add to my calendar
Organiser
Alison Jane is  a leading British feature writer and fashion editor. During an illustrious career working for  - The Times, The Lady, Country Life, You, ES, The Indy and Mirror Group Newspapers, Alison Jane has interviewed and directed more than 700 interviews and fashion editorials with the world's leading icons - from Sir David Attenborough to Colin Morgan, the girls in Sex and the City, Naomi Watts, Karl Lagerfeld, Kate Moss,  Iman, Brian May, Marianne Faithfull, Pierre Berge, Clive Owen, Ted Danson and many more A list icons.
Alison Jane is  the founder of Ethical Hedonist the online magazine devoted to culture, luxury and sustainability - www.ethical-hedonist.com visit the magazine and become and an avid reader of Alison Jane's interviews and inspiring, authentic features on - slow fashion, local and organic food, art and heirlooms, luxury green travel, organic health and beauty and come to her very exciting, unmissable events in London and Cambridge!
The Provocative Chocolate Affair at Rococo - A Summer Eve of Female Talent