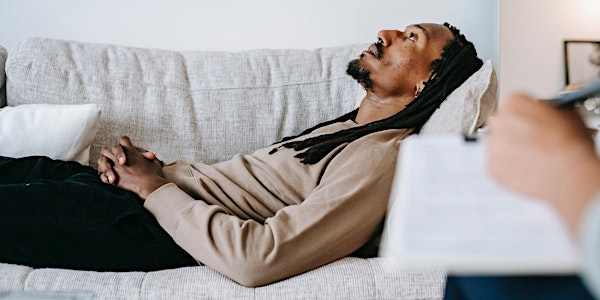 The Psychoanalysis of Racism and the Racism of Psychoanalysis
Event Information
Refund policy
Contact the organizer to request a refund.
Eventbrite's fee is nonrefundable.
The first in a series of online seminars on Decolonising Psychoanalysis.
About this event
The Psychoanalysis of Racism and the Racism of Psychoanalysis. Robert Beshara
with Fakhry Davids (respondent)
This is the first in a series of seminars on Decolonising Psychoanalysis, organised by the Race and Culture Committee of the Guild of Psychotherapists. The series is intended to open up conversations about psychoanalysis by initiating Transatlantic Dialogues between academics and psychotherapists, bringing clinical responses to their academic decolonial work. How will clinicians speak to those concepts from the standpoint of their practice? And how can we use these ideas to think about subjectivity, development, inter-generational trauma and so on.
A recording of the seminar will be available for ticket-holders for a month after the event.
Image caption below.
Abstract - Robert Beshara
Psychoanalysis, like subjectivity, is divided. On the one hand, it is a praxis whose orientation revolves around listening to and deciphering the unconscious. As such, it is a powerful tool for both theorizing unconscious racism and practising antiracism. On the other hand, psychoanalysis is a discipline located in a particular material history; psychoanalytic clinics and institutions are also operating under specific ideological conditions. Therefore, it is vital to think of the oppressive dimensions of psychoanalysis as a function of its being a Euromodern project invented around the time of new imperialism. However, I will argue for the Worlding of psychoanalysis through both an immanent critique and a Decolonial reading.
The first approach critiques psychoanalysis from within its own logic in an effort to emphasize its radical potential. The second approach critiques psychoanalysis from without through the lens of the non-European Other. Ultimately, the dialectical move is to be able to both appreciate what psychoanalysis has to offer us today in terms of theory and practice while also critiquing the false universality of ethnocentric psychoanalytic notions.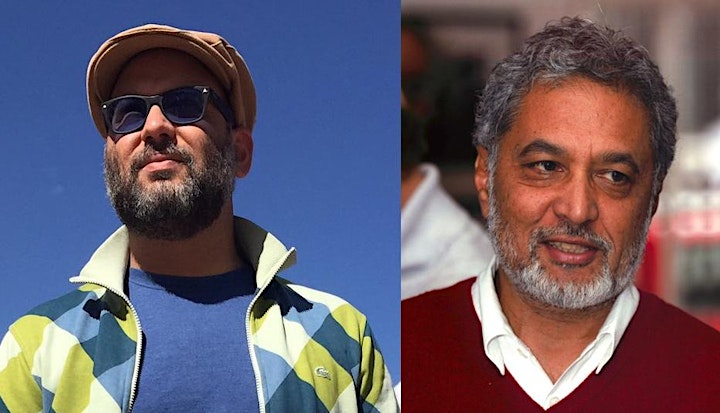 Speakers' Biographies
Robert K. Beshara teaches at Northern New Mexico College in the Unites States. He is Director of the Integrated Studies Program whose goal is to teach students to investigate ideas and solve problems that are too broad or complex to be dealt with from a single tradition, point of view or discipline. He is the author of Decolonial Psychoanalysis: Towards Critical Islamophobia Studies (Routledge, 2019) as well as Freud and Said: Contrapuntal Psychoanalysis as Liberation Praxis (Palgrave, 2021). He is also the editor of A Critical Introduction to Psychology (Nova, 2019) and Critical Psychology Praxis: Psychosocial Non-Alignment to Modernity/Coloniality (Routledge, 2021). Further, he is the translator of Mourad Wahba's (1995) Fundamentalism and Secularization (Bloomsbury, forthcoming). For more information, please visit www.robertbeshara.com
Fakhry Davids is a training analyst of the British Psychoanalytical Society and a member of the Tavistock Society of Psychotherapists. He trained as a clinical psychologist in South Africa, and has an abiding interest in the psychology of racism. His book Internal Racism: A Psychoanalytic Approach to Race and Difference (2011) presented an original theory of the psychology of racism and was a major contribution to how we understand what happens in the mind of those engaged in or experiencing racism, both in the consulting room and the 'outside world'. He is in full-time clinical practice and teaches, supervises and lectures widely. He is a founding board member of Partners in Confronting Collective Atrocities (PCCA), which adapts group relations methods to process the aftermath of mass atrocities such as the Holocaust and the Palestinian Nakba.
Robert Beshara's first book Decolonial Psychoanalysis points to a future for psychoanalysis which is genuinely anti-colonial, through engagement with a radical resistance to Islamophobia. He develops this idea further in his recent book Freud and Said, taking up Edward Said's notion of a 'contrapuntal approach' to the discipline, which scores, plays and hears themes and positions from diverse geographies at the same time.
How does his theoretical and political vision accord with the views of a practising psychoanalyst from the Islamic diaspora, who uses the analytic framework in his daily work and writing? More broadly, can psychoanalysis and other talking therapies embody an anti-racist approach in their clinical practice and theorising?
Bursary tickets
A limited number of bursary tickets are available on a pay-what-you-can basis to people who are unwaged, on UK benefits or users of NHS mental health services. To apply for a bursary ticket please email ivan_talks@guildofpsychotherapists.org.uk. Thank you.
A recording will be available for ticket buyers for a month after the event.
Certificates of Attendance available on request.
Organised by the Race and Culture Committee of the Guild of Psychotherapists.

Image caption
Date and time
Location
Refund policy
Contact the organizer to request a refund.
Eventbrite's fee is nonrefundable.