Description
There are a lot elements that shape your psychology for success but the most important one is the way you take action. You can think as much as you want how and what you are going to do about your business but if your thought is not followed by an action, success will never happen.
This seminar will help you find your inner resources and take the right actions in order to be successful at your business.
You will leave this seminar with the understanding of
Your psychological aspirational level
Your knowledge of the market
Your target audience or customer
Your mindset
Find out your right network
How to put your thoughts into action
The more you understand your version of success, the more likely you will achieve the right results and therefore you will achieve success.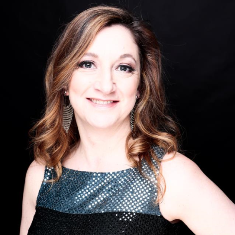 About your host
Nerea San Jose is a Neurolinguistic programming practitioner with over 10 years of experience helping people achieve their dream and overcome barriers. She has been supporting the City Business Library programme for over 5 years and has delivered many successful sessions helping individuals develop their business ideas.
---
*Refunds will only be processed up to 1 day before the event. Thereafter no refund can be processed.
Unfortunately City Business Library is unable to refund the Eventbrite fee, this will be deducted from the cost of the ticket when the refund is processed.
As we do not admit latecomers, or allow refunds to those who are late, please allow extra time to locate the City Business Library, if this is your first visit.