Description
DONATION BASED (as little as £1.85) WORKSHOPS AROUND THE UK AND IRELAND
The Quantum Sobriety Team Are Very Excited To Announce The First QS Tour
We are offering donation-based two-hour workshops where you will learn how to step into the reality where you have never been addicted. And whether it is alcohol, food, prescription drugs, anger or negativity, this approach supports you as you come home to yourself. Underpinned by meditation, Buddhism and quantum physics, are YOU ready to leap into the life you've always dreamt of? Jo De Rosa, founder of QS believes that addicts have an opportunity to ask questions of themselves that those living in mediocrity never do,
"When we've experienced rock bottom we appreciate life in a whole new way, and the polar opposite of where we've been is total and utter freedom. From rock bottom we have extremely firm footing to launch ourselves up, to way beyond where we've ever been before. I believe that anything is possible, and that we can transcend addiction so that it is literally as if we'd never been addicted (that is my personal experience). And with a community of like-minded individuals around us, this journey to freedom is such an enjoyable one."
For two weeks in January Quantum Sobriety®️ will be travelling the length and breadth of the UK, and popping over to Ireland, to deliver donation-based workshops and meditations. Strategically the towns where Jo is headed are where the QS Guides live, and they will join her on the day to talk about their own journey to FREEDOM in sobriety. Some of the guides will then be launching their own QS monthly groups which will begin around the country in February 2018.
Hazel Martin is the QS Guide in Edinburgh and will be sharing her own story on the night as well as launching a monthly group. This is how Hazel came to QS back in February 2016,
"Having realised that I didn't have much of an off button when it came to alcohol, and completely fed up of wasting so much time recovering from the after-effects, I realised that the best option for me was to stop drinking altogether. By the end of January 2016 I had been alcohol-free for 8 months, but at a personal level I certainly didn't feel free.
Stopping drinking had thrown up all sorts of unexpected emotions and questions, along with the realisation that I had been using alcohol as a crutch in many ways. The self-confidence I thought I'd had, had evaporated and I knew I needed some tools to work through all of this. Although my life was so much better after ditching alcohol, I still felt like I was missing out, and I knew if this carried on I'd never stick with it.
Just 2 days after QS launched, I happened to come across it via Jo's webinar on Soberistas and signed up to the online programme. Meditation in general, and the tailored QS meditations have given me invaluable tools to change the way that I feel and think. Alcohol had for so many years been my main tool to change my state, but in meditation I found something far deeper and far more effective.
In the period since I've been part of QS I have had my wedding, honeymoon, 25 year college reunion, along with some stressful situations to deal with. QS has been invaluable in maintaining my sobriety throughout all of these potentially challenging situations through the accountability and new mindset that it brings, along with the support from Jo and the amazing wider QS community. I am delighted to be a QS guide and to now be able to start paying it forward."
We all simply cannot stay quiet about QS any longer. The word needs to get out that there is a way to find FREEDOM, and this freedom is within ALL of us; no one is left out; it is available to YOU. And if the opposite of addiction is connection, this is exactly our next step within this community; to connect not only online in our forum but also in person via the national groups.
We now have many in the community with extensive sobriety under their belt, QS doesn't just work for one or two, and it is time to spread HOW so many of us have done so.
This is a DONATION-BASED event as we are so excited to get this information to the public at large, with the option to pay as little as £1.85 (inclusive of Eventbrite taxes and VAT) or to donate as much money for your ticket as you want, which will go towards the cost of the tour.
We look forward to meeting you in person, in the new year….
"This has been a beautiful and revealing experience for me. The combination of scientific information, spiritual experiences and healing therapies have shifted me into a different place. It is lighter, airier, with new possibilities – ones I hadn't dreamed of. It's exciting! The course was delivered with great care and love.
If you want to change your life and be free of the struggle, misery and slavery of addiction, or ingrained negative thinking patterns and behaviours, then pack your bag, open your mind and walk towards this door. Push it open and find the magic. It's there when you're ready."
DATES AND LOCATIONS
London
Monday 15th January, 6.30pm – 8.30pm
Initiatives of Change, 24 Greencoat Place, Victoria, SW1P 1RD
CONFIRMED
Edinburgh
Tuesday 16th January, 6.30pm – 8.30pm
Salisbury Centre, 2 Salisbury Road, EH16 5AB
CONFIRMED
Ireland
Thursday 18th January 6.30pm – 8.30pm
56 Central, Shop St. Galway
CONFIRMED

Sheffield
Saturday 20th January, 1pm – 3pm
Hagglers Corner, 586 Queens Road, Sheffield, S2 4DU
CONFIRMED
Oxford
Thursday 25th January 6pm – 8pm
Friday 26th January 11am – 1pm
Initiatives of Change Centre, 12 Norham Road, Oxford OX2 6SF
CONFIRMED
Margate
Tuesday 23rd January 6.30pm – 8.30pm
Union, Thanet Gazette Printworks, Union Row, Margate, CT9 1PP
CONFIRMED
Hertford
Saturday 27th January 2pm - 4pm
The Secret Space, 105 Fore Street, Hertford, SG14 1AS
CONFIRMED
BOOKING & TICKETS
Please book your place on the links for each event.
"Having major shifts now, becoming lighter the more time I spend in meditation. The quantum downloads that Jo and many of you have posted about are finally happening to me!! Have not had wine in 22 days, I drank the day before we evacuated for the hurricane to help ease my anxiety. I really shouldn't have as alcohol and now I've discovered sugar in general cause me to get very emotional, I get a rush for a very short period of time and then crash. I can't do the roller coaster anymore. I'm observing my emotions, actually feeling them instead of reacting to them has made me realize that It's time to give it up. Focused on removing sugar from my diet 100%. I have also been drinking 3 L of water daily and juicing. Committed to drinking 2 green juices a day, made at home"
MEET THE GUIDES
You can meet the European QS team in the video below when they met at QS HQ in the summer.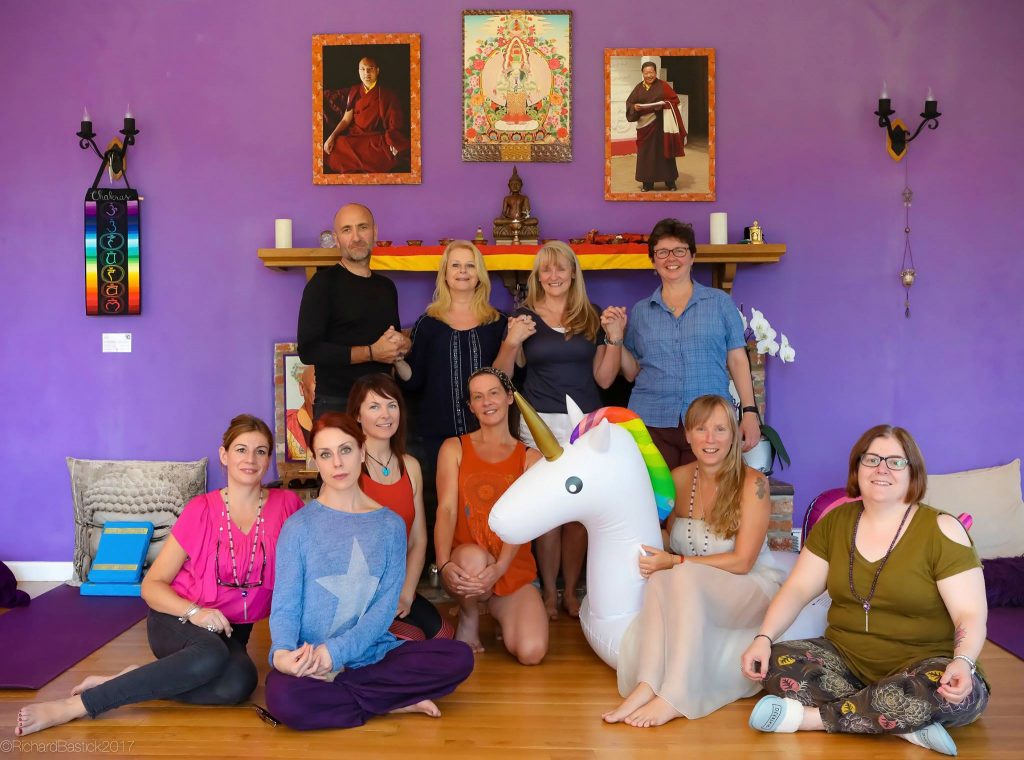 The QS UK and Ireland Team
DISCLAIMER
This approach will only work if you are ready to take responsibility for your life. It's time to stop giving your power away to what you are addicted to, but don't give it to us. We cannot do this for you, no one else can, this is your show; your life; and it's time to empower yourself and believe that you deserve good health and happiness.
Some confuse responsibility with blame, and no one is to blame here. Once you draw a line in the sand we will show you how to create the life of your dreams, but there will be a period of understanding what led you to this point, healing the wounds and forgiving the circumstances first.
You can move on from this, your addiction does not need to define you any more, and it's time to view your addiction as a challenge rather than a hopeless cause. Quantum Sobriety is a journey deep within yourself and once you can accept and love yourself there will be no reason to cover that up with a substance that numbs you from who you really are.
We are not a medical facility and if you are physically dependent to a substance we insist you receive medical treatment for this before undertaking any of our programmes. Your physical dependency must be addressed first. Once your body is ready, then it is time to retrain your mind and create a new healthful reality.
We look forward to assisting you in your journey back to yourself…