Actions and Detail Panel
The 'Quiz Actually' Networking Quiz
Wed, April 26, 2017, 6:00 PM – 8:00 PM BST
Description

The 'Quiz Actually' Networking Quiz
If you love a quiz night, the 'Quiz Actually' networking quiz is the perfect event for you. Come to Patterns (formerly Audio) on Marine Parade near the seafront on Wednesday 26th April from 18.00 until 20:00 for an informal, highly entertaining night out that combines quizzing with a spot of networking.
Mark and Alex Stack of Quiz Actually are your genial hosts for the evening, offering a pub quiz with a difference: not for competitive general knowledge masterminds (we all know a few of those), it's going to be musical, visual and lots of fun.
Established over 10 years ago, Quiz Actually runs Brighton & Hove's most popular weekly quiz nights, as well as corporate quiz events for 50-200+ employees – much more enjoyable than traditional wet, cold and uncomfortable company team-building "away days" spent building things in muddy fields.
Inter-team banter is positively encouraged and there's no need to feel self-conscious; Quiz Actually's approach is inclusive and very welcoming so you'll be sure to have a great evening.
Now that IS genius. Book your ticket as soon as you can.
Includes a drink on arrival and platters to feed your brain power.
Copy by: Sussex Copywriting Services

Design by: FDM Design Ltd

If you have never been a member of the Brighton & Hove Chamber you are welcome to book and join us as a guest at two of our events. After this, you will need join the Chamber to enjoy the benefits of membership.

Cancellation policy: Places are limited and events usually oversubscribed. Please give 2 working days' notice via email or you must pay for your place in full.
With thanks to our sponsor:

Uber is a smartphone app that enables users to book a car with a licensed driver at the touch of a button. In order to use the Uber app in the UK, drivers must be licensed for private-hire by the local authority, which includes an enhanced background-check (DBS). Today Uber is available in more than 25 towns and cities across the UK.
Thanks to our event partner: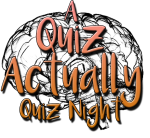 Thanks to our venue partner: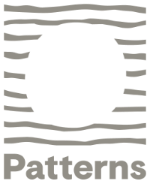 Built on the former site of an art-deco hotel, Upstairs at Patterns is a bright and spacious multi-faceted events venue with a sea facing terrace for up to 250 guests