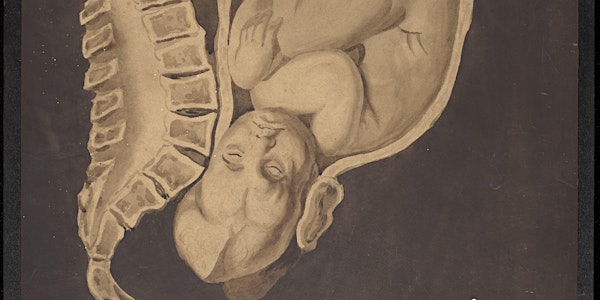 The Radford Collection: 19th Century Obstetrical and Gynaecological Images
Conserving and Researching a Collection of 19th Century Obstetrical and Gynaecological Images with Rebecca Whiteley and Elaine Sheldon
About this event
Join us for our first lunchtime seminar, which will explore a very rare collection of prints and drawings used to teach midwifery in the 19th century. The incredible images and documents have been held in storage for decades as part of the University of Manchester Library's collections, and only recently unearthed. In this talk Rebecca Whiteley (Shreeve Fellow in the History of Medicine) and Elaine Sheldon (a senior conservator at the Rylands) will discuss how conserving and researching a collection are activities that can go hand in hand.
This event is part of a live, online lunchtime seminar series. University of Manchester researchers will team up with experts from the Rylands to share current research activities. The seminars will showcase rare and fascinating objects from the special collections, along with discoveries and new perspectives formed through their study. Attendees will be invited to participate with questions and thoughts during the live Q&A.
Image: Anatomical drawing of foetus in the womb by Thomas Radford (VFA.8.181)
For more information, you can contact us by email at jrl.events@manchester.ac.uk or telephone on 0161 306 0555.
Your personal data will be processed in accordance with relevant UK Data Protection laws. For more information, please see our privacy notice: John Rylands Research Institute and Library.