Tune in to paus.tv to watch and support 'You Who Never Arrived' by Judith State, an official selection in the Raindance Film Festival 2021
About this event
Head to watch.paus.tv or download our paus app on Andriod & iOS for an exclusive 24-hour opportunity to watch and tip the festival premiere of 'You Who Never Arrived' by Judith State. The official selection screening is free to attend and stream, but we encourage you to show your appreciation for the film by leaving a tip, which will go directly to the filmmaker.
The film will go live from 5th October at 6pm (UK time), 1pm (EDT) 10am (PDT), and will be available for 24-hours only.
"Most experiences are unsayable; they happen in a space that no word has ever entered." And still, there are words that connect people over time and shape their lives into having an inextricable link. The journey of three men, part dance into the unknown, part quest for meaning."
In order to watch and support this incredible Raindance Film Festival selection, simply sign up to paus on either the desktop platform or download our iOS / Android app.
To check out more amazing films on our platform visit watch.paus.tv
Download our iOS app here
Download our Android app here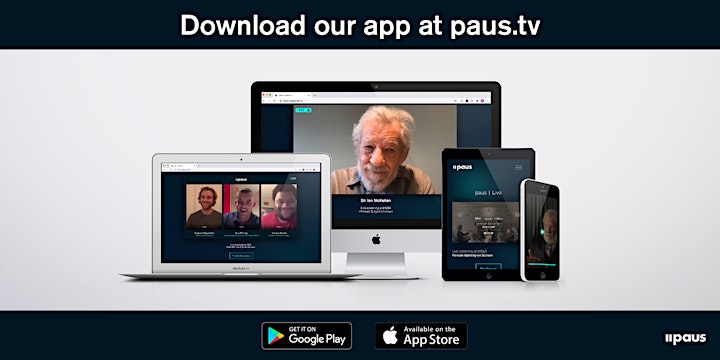 Organiser of The Raindance Film Festival Presents: You Who Never Arrived by Judith State
paus is a streaming platform where independent films can thrive. It's ad-free and subscription-free. Once films are live on the paus app, audiences and supporters from around the world can show their appreciation and reward filmmakers by leaving a tip - any amount they want from 30p to £1000+, at any time. Best of all, the filmmaker keeps 80% of every tip. www.paus.tv. Follow us on Instagram, Facebook and Twitter. Sign up for early access to the app at www.paus.tv.