Event Information
Refund Policy
Contact the organiser to request a refund.
Eventbrite's fee is nonrefundable.
About this Event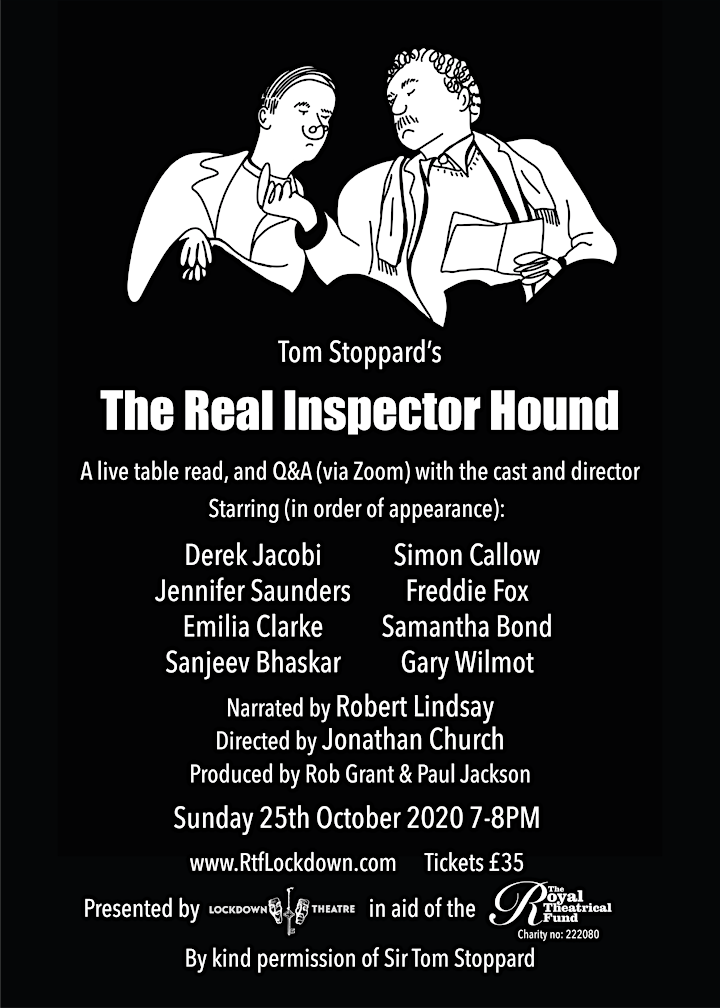 THE REAL INSPECTOR HOUND
WRITTEN BY TOM STOPPARD
STARRING (in order of appearance):
DEREK JACOBI
SIMON CALLOW
JENNIFER SAUNDERS
FREDDIE FOX
EMILIA CLARKE
SAMANTHA BOND
SANJEEV BHASKAR
GARY WILMOT
NARRATED BY ROBERT LINDSAY
DIRECTED BY JONATHAN CHURCH
PRODUCED BY ROB GRANT & PAUL JACKSON
SUNDAY OCTOBER 25th 2020 7-8PM
TICKETS £35
Join us (via ZOOM) for a live table read of TOM STOPPARD's scintillating satirical whodunnit starring no fewer than NINE legends of stage and screen: DEREK JACOBI, SIMON CALLOW, JENNIFER SAUNDERS, FREDDIE FOX, EMILIA CLARKE, SAMANTHA BOND, SANJEEV BHASKAR, GARY WILMOTT and ROBERT LINDSAY. Produced by ROB GRANT and PAUL JACKSON, and directed by JONATHAN CHURCH, the play will be performed in its entirety, followed by a live Q&A with the cast, producers and director.
An Agatha Christie-like farce that follows two theatre critics who become embroiled in a mysterious melodrama upon the discovery of a fellow critic's body, The Real Inspector Hound premiered at the Criterion Theatre, London in 1968 with a cast that included Richard Briers and Ronnie Barker.
PRAISE FOR THE REAL INSPECTOR HOUND
- Brilliantly nails the clichés of the reviewer's craft and the bitter jealousies of this grubby profession (The Telegraph)
- Stoppard's play is a minor comic masterpiece about the theatrical process (The Guardian)
- A brilliant Parody (The Washington Post)
Lockdown Theatre's production is a unique opportunity to take part in a one-night-only, once-in-a-lifetime live event. It will not be repeated, it will not be recorded, and there is only one place to see it - your house. So join us in taking a peek behind the curtain of the theatrical process, in the company of national treasures!
Tickets are limited, and our previous production, Noël Coward's Private Lives, sold out our initial run and raised over £44,000 for the RTF.
PRAISE FOR PRIVATE LIVES FROM THE INDEPENDENT
- Emma Thompson is transfixing in this intimate tribute to Noël Coward
- The intimacy of performing to a computer, rather than a theatre audience, created a refreshingly different Coward – understated, with a keen awareness of the emotions behind those mannered quips.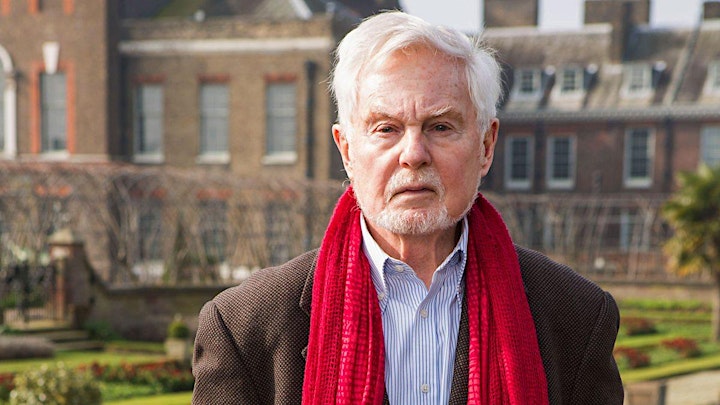 Derek Jacobi
BAFTA-winning and Golden Globe-nominated actor with a career in film, television and theatre spanning over 60 years. His film credits include Gladiator, Gosford Park, Last Tango in Halifax and Dead Again, while his extensive TV credits include the award winning I, Claudius, as well as Doctor Who, Inside Number 9, and The Crown. As a veteran of British theatre, he made his 1986 West End debut as Alan Turing in Hugh Whitemore's Breaking the Code and has twice been awarded the Laurence Olivier Award; first for his performance in Cyrano de Bergerac and later for his performance as Malvolio in Twelfth Night at the Wyndham's Theatre. His other notable achievements include receiving a Tony Award for his performance in Much Ado About Nothing and a Primetime Emmy Award for The Tenth Man.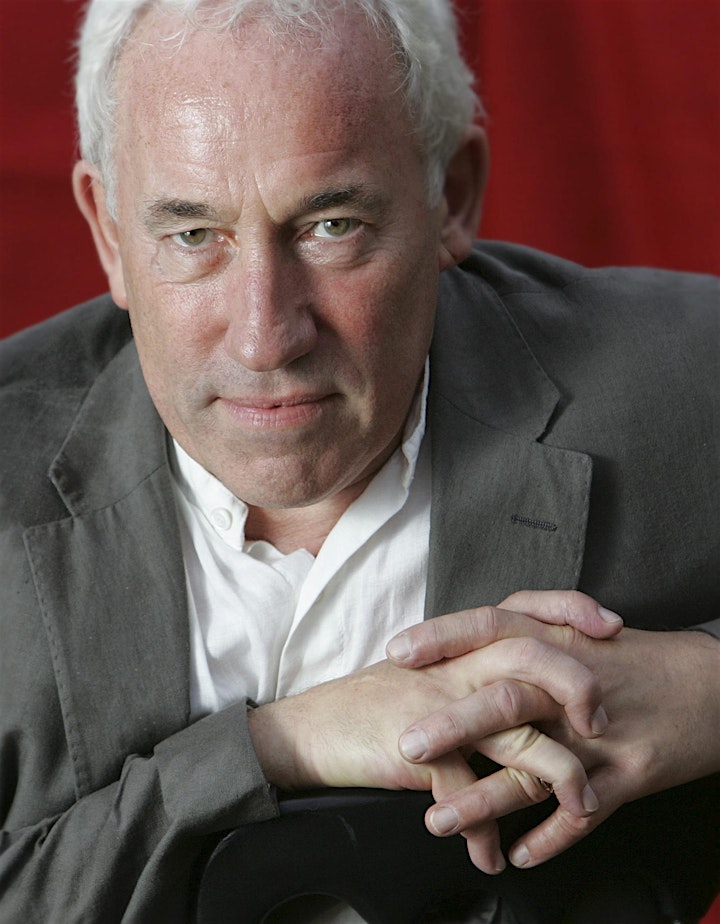 Simon Callow
BAFTA-nominated actor and writer with film credits including Four Weddings and a Funeral, Shakespeare in Love and The Phantom of the Opera. His television work includes Death in Paradise, Midsomer Murders, and Angels in America, and his stage credits include acclaimed performances in his one-man-show Juvenalia, Samuel Beckett's Waiting for Godot, and Peter Shaffer's Equus. He made his 1973 debut at The Assembly Hall, Edinburgh in The Thrie Estates, and two years later performed in Martin Sherman's Passing By for the Gay Sweatshop Theatre Company. As a lifelong lover of classical music, Simon has directed acclaimed operas and fronted documentaries celebrating the work of many classical composers. He has played Charles Dickens in no fewer than three performances including the one-man show The Mystery of Charles Dickens by Peter Ackroyd, The Unquiet Dead and Doctor Who, and he is the author of several books including Love is Where it Falls, biographies of Charles Laughton and Orson Welles, and My Life in Pieces.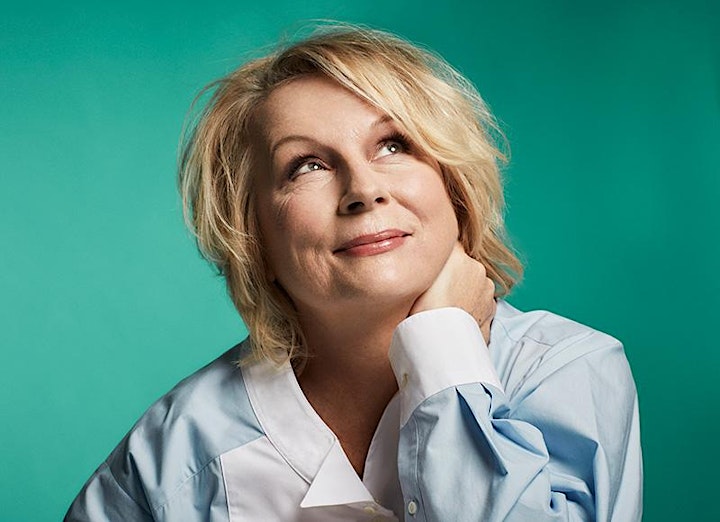 Jennifer Saunders
BAFTA-winning actor, writer and comedian who co-wrote, created and starred in the acclaimed BBC sitcom Absolutely Fabulous. Her film credits include Absolutely Fabulous: The Movie, Coraline, Muppet Treasure Island, and Shrek 2, and her extensive career in television includes memorable performances in The Comic Strip Presents…, Friends, Girls on Top and Happy Families. As one of the pioneers of alternative comedy she made a significant contribution to redefining the comedic landscape throughout the 80s and 90s, and her stage work includes an acclaimed performance in the Kathy Burke directed Lady Windermere's Fan, as well as Noël Coward's Blithe Spirit at the Duke of York's Theatre.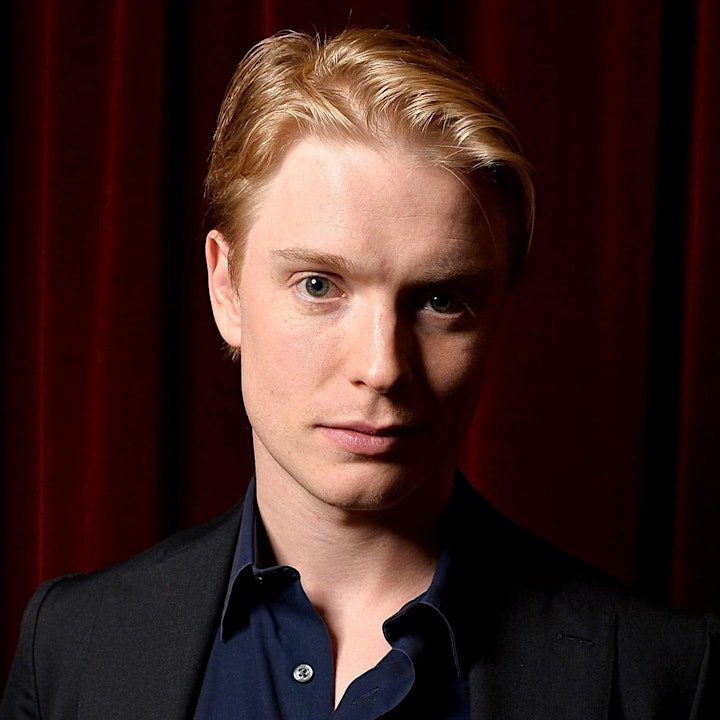 Freddie Fox
Highly celebrated actor, producer and director with film credits including The Three Musketeers, Victor Frankenstein and King Arthur: Legend of the Sword. His television credits include the Boy George biopic Worried About the Boy, the BBC's The Mystery of Edwin Drood, and multiple appearances in Russell T. Davies' Cucumber and Banana. He recently played mass murderer Jeffrey Bamber in White House Farm and later this year he is set to play Mark Thatcher in Netflix's The Crown. No stranger to the theatre, he starred alongside Rupert Everett as Oscar Wilde's lover Lord Alfred 'Bosie' Douglas in The Judas Kiss at London's Hampstead Theatre, and after being awarded the third prize Ian Charleson Award for his performance as Romeo in Romeo and Juliet at the Sheffield Crucible, he was asked to reprise the role for Kenneth Brannagh's 2016 production at the Garrick Theatre.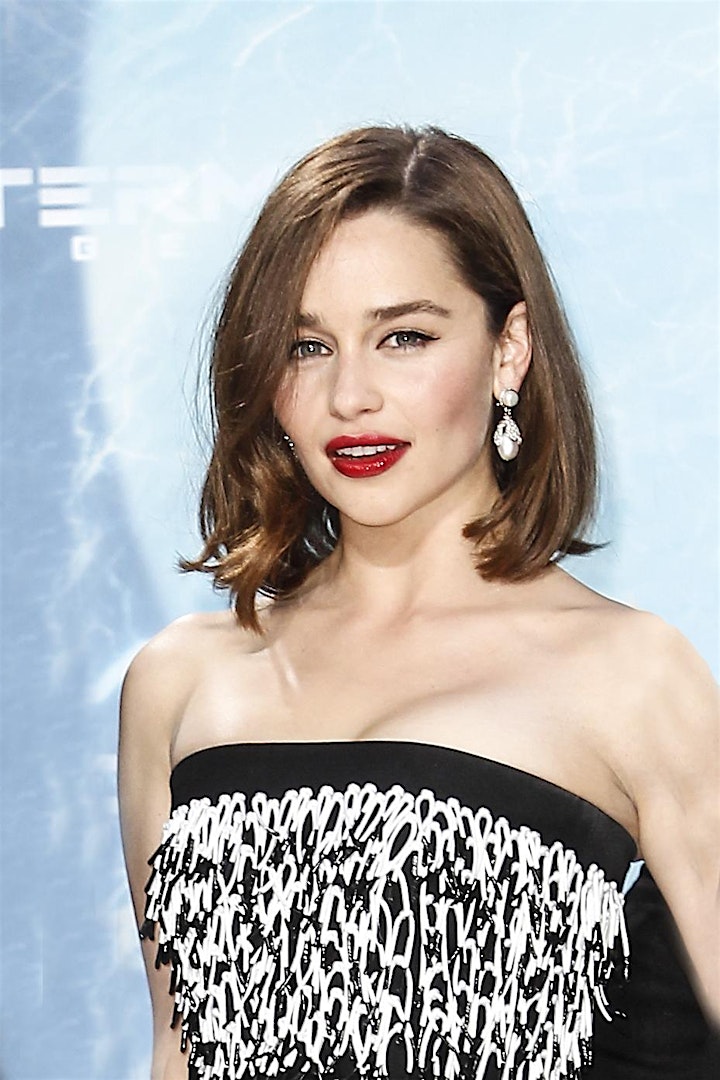 Emilia Clarke
Primetime Emmy-nominated actor with film and TV credits including Game of Thrones, Last Christmas, Terminator Genysis, and Solo: A Star Wars Story. She made her West End debut to widespread acclaim in Anja Reiss' adaptation of Anton Chekov's The Seagull and played the iconic Holly Golightly in Richard Greenberg's adaptation of Truman Capote's Breakfast at Tiffany's on Broadway. As one of the founders of the charity SameYou, she is a passionate advocate and fundraiser for the provision of long-term care for individuals recovering from brain injuries and stroke. Emilia appeared in our previous production, Private Lives, and when asked how she felt about her involvement, said she was 'proper honoured.' Not half as honoured as the Lockdown Theatre team are that she has come back though.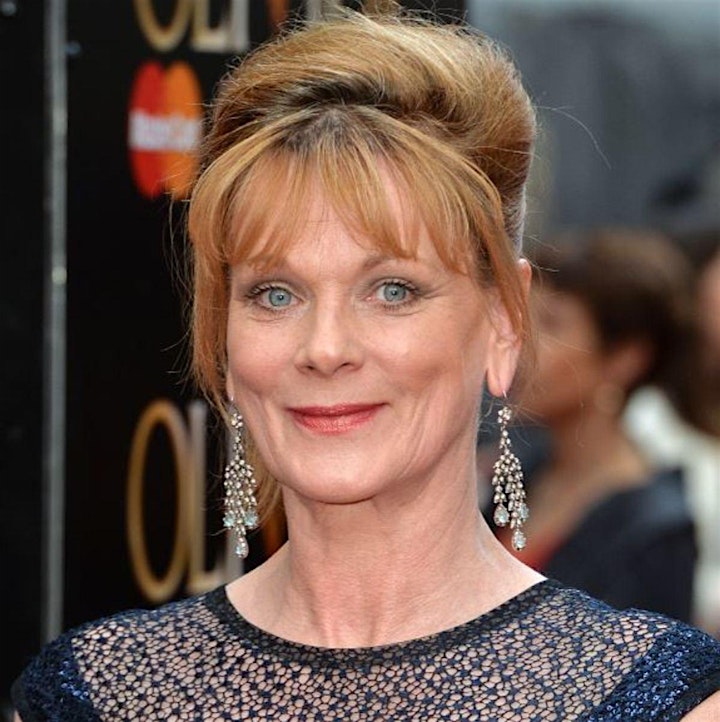 Samantha Bond
Tony-nominated actor who achieved cult status in the role of Moneypenny in the Bond films Die Another Day, Tomorrow Never Dies, Goldeneye and The World is not Enough. Her extensive television credits include Death in Paradise, Downton Abbey, Outnumbered, Midsomer Murders and The Queen. In 1997 she appeared on stage as part of the Royal National Theatre's West End production of Amy's View with Dame Judy Dench, and later reprised the role in 1999, for a limited run at the Ethel Barrymore Theatre, where she received a Best Actress Tony Award nomination. Her other stage roles include acclaimed performances in Tom Stoppard's Arcadia at the Duke of York Theatre, Oscar Wilde's A Woman of no Importance, and Michael Frayn's Donkey's Years at London's Comedy Theatre.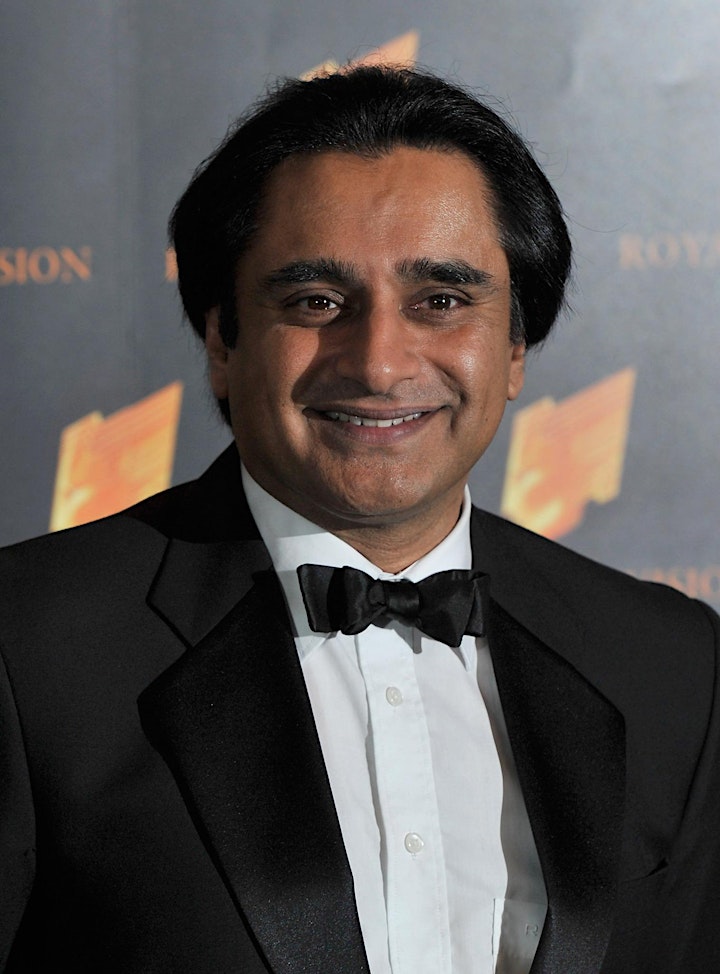 Sanjeev Bhaskar
BAFTA-nominated actor and writer who created and starred in the hit BBC comedy series Goodness Gracious Me and The Kumars at No. 42. His film credits include The Horrible Histories Movie, Paddington 2 and Yesterday. In 2007 he embarked on a personal journey through India with the BBC to commemorate 60 years of Indian independence. His accompanying travel book became a Sunday Times bestseller. His stage credits include Eric Idle's Spamalot, and he is a regular guest Wittertainment presenter on BBC Radio 5 Live (hello to Jason Isaacs!) where he can often be found demonstrating his pitch-perfect impression of renowned German filmmaker Werner Herzog. This is Sanjeev's second performance with Lockdown Theatre, and we are thrilled to have him back.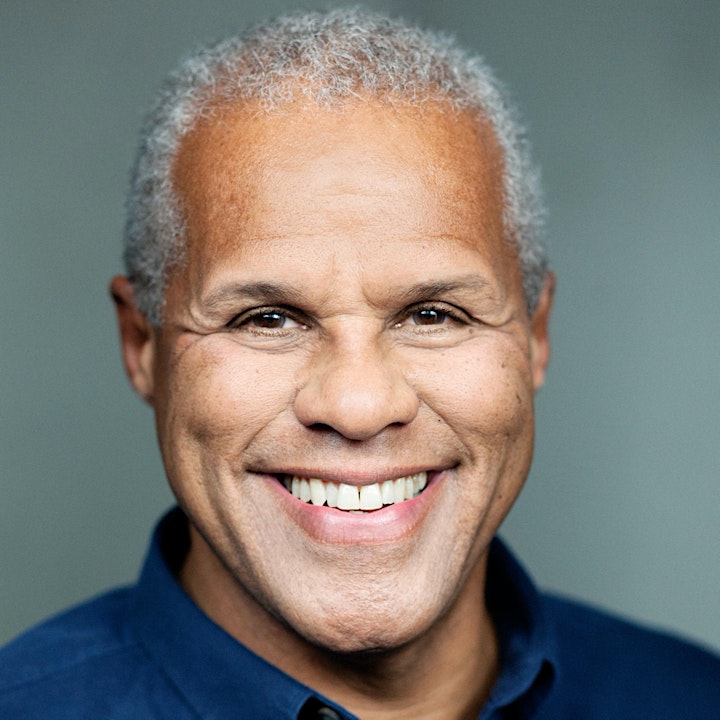 Gary Wilmott
Highly celebrated actor and singer with more stage credits than it is possible to fit into a tiny bio. He made his West End debut in Me and My Girl at the Adelphi Theatre in 1989 and continued in the role for a further two years. Under the direction of fellow cast member Simon Callow, Gary's next role was at the Old Vic, where he played Joe in the award-winning Carmen Jones. In 2001 he joined The New Shakespeare Company to play the role of Bottom in A Midsummer Night's Dream at the Open Air Theatre, Regent's Park and the Pirate King in Pirates of Penzance. His other roles include a 1999 run as Fagin in Cameron Mackintosh's production of Oliver, record breaking performances in Chitty Chitty Bang Bang and My Kind of Music, and a highly acclaimed Christmas season as the Scarecrow in The Wizard of Oz in 2007. His solo albums include Love Situation and The Album.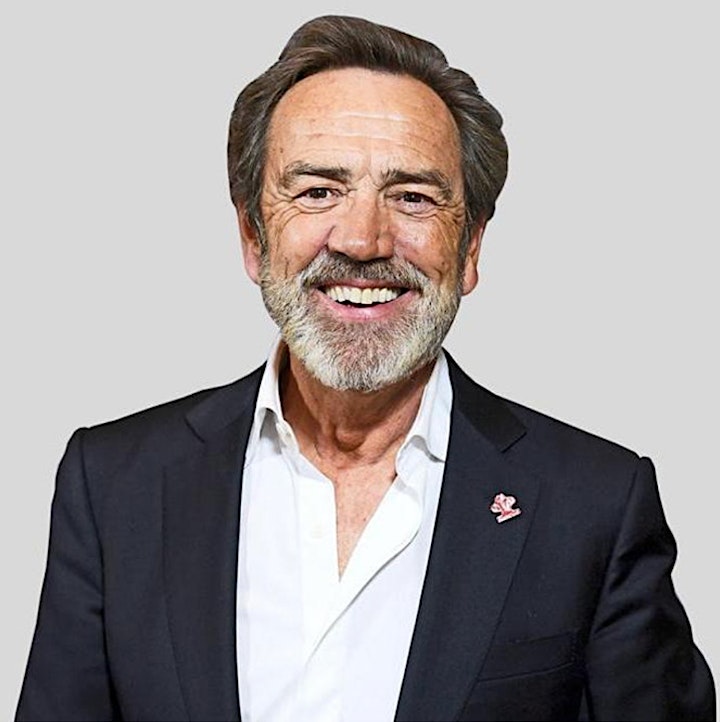 Robert Lindsay
BAFTA-winning actor, whose credits range from the smash hit Citizen Smith in the seventies to My Family in the noughties, with a generous sprinkling of award-winning stage roles in between, including Me and My Girl, which won him the Olivier Award in the West End, and a Tony Award when it transferred to Broadway. His TV work has ranged from sitcoms (his first was Get Some In!) to BBC Shakespeare productions, and Stephen Poliakoff dramas Friends and Crocodiles and Gideon's Daughter. He co-starred in Alan Bleasdale's GBH, for which he received his BAFTA, and recently played King John (better known as Sleeping Handsomeness) in Maleficent: Mistress of Evil. He appeared in Ricky Gervais's Extras as an arrogant, mean-spirited version of himself. Or, as his friends prefer to say: as himself. This is Robert's third performance for Lockdown Theatre, having previously starred in both A Bit of Waiting for Godot and Private Lives, so we're either doing something right, or someone on the Lockdown Theatre team has some serious dirt on him.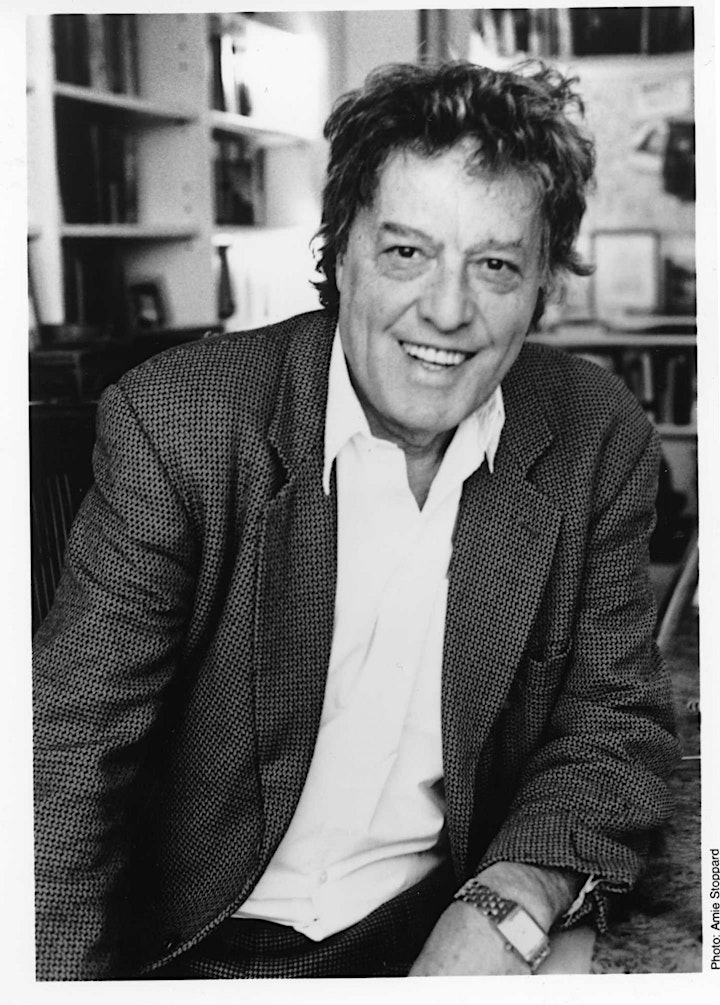 Tom Stoppard
Academy Award-winning writer with credits including Anna Karenina, Brazil and Rosencrantz & Guildenstern Are Dead. His plays include After Magritte, Jumpers and Every Good Boy Deserves Favour; and his television adaptations include Parade's End, Where Are They Now and Albert's Bridge. His screenplay for Shakespeare In Love (written with Marc Norman) earned him an Academy Award for Best Original Screenplay, a Golden Globe and the Broadcast Film Critics and American Guild awards for Best Screenplay in 1998.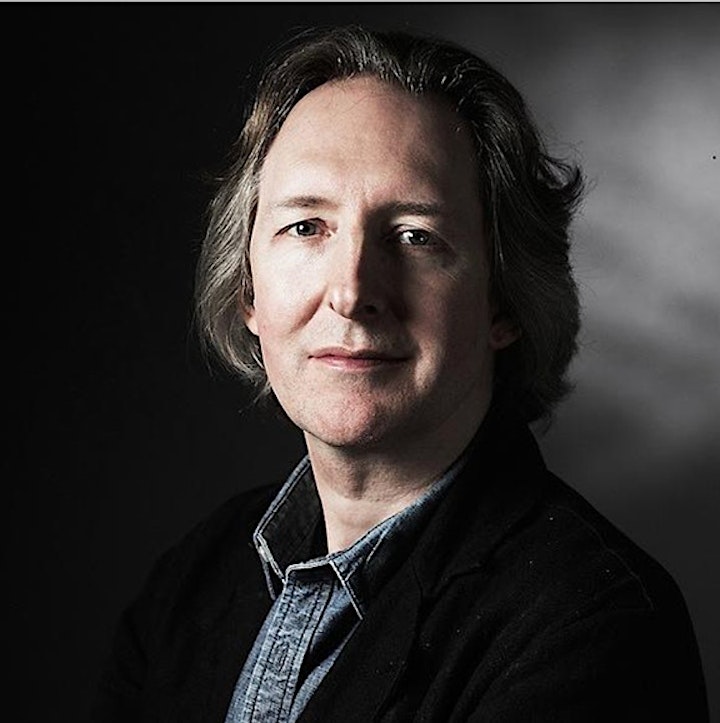 Jonathan Church
Jonathan Church CBE is currently Artistic Director of Bath Theatre Royal's Summer Season, Chair of Marlowe Theatre Canterbury and on the Board of the Almeida Theatre. He was Artistic Director of Chichester Festival Theatre (2006-2016); Artistic Director of Birmingham Repertory Theatre (2001-2006); Associate Director of Hampstead Theatre (1999-2001); Artistic Director of Salisbury Playhouse (1995-1999); Associate Director of Derby Playhouse (1994-1995) and Assistant Director of Nottingham Playhouse (1992- 1994).
Jonathan's West End Productions as a Director include The Prince (Wyndham's Theatre); Hobson's Choice (Vaudeville Theatre); Taken at Midnight (Theatre Royal Haymarket); Singin' in the Rain (Palace Theatre); The Resistible Rise of Arturo Ui (Duchess Theatre); Of Mice and Men (Savoy Theatre and The Old Vic); The Witches (Wyndham's Theatre); A Busy Day (Lyric Theatre); The Life and Times of Nicholas Nickleby (Gielgud Theatre).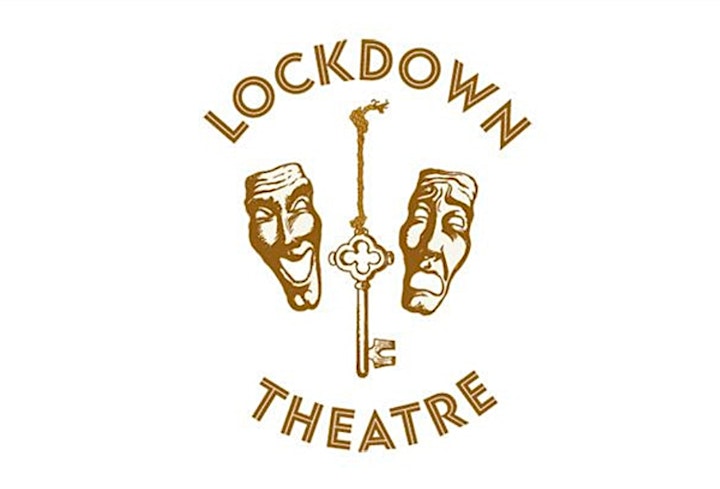 Many industries are under threat in these troubled times, but the entertainment industry is facing an existential crisis. We simply don't know when, or even if, theatres will be able to accommodate audiences safely in sufficient numbers to make productions viable again. Theatres are closing, good theatres, and may never reopen their doors.
We at Lockdown Theatre want to do what we can to help safeguard and preserve our rich national heritage of theatre, and give it as healthy a future as possible, so all funds generated by this production will be donated to The Royal Theatrical Fund (Patron, Her Majesty the Queen).
The Royal Theatrical Fund provides support to all those who have worked professionally in the entertainment industry, whether onstage, backstage or front of house, and includes commercial musical theatre dancers, comedians, cabaret artistes, directors, and even producers! The Fund dispenses more than money; applicants' needs vary and may not just be financial – in these unprecedented times a simple telephone call can help relieve a sense of isolation and despair. The Fund also assists with benefit and welfare advice.
All proceeds from this event will be entirely channelled to help those in the industry during this pandemic. Every £ received will go directly to those in the greatest need. Should you wish to further donate to the Royal Theatrical Fund, you can do so at JustGiving.
Join us for an evening of classic comedy and chat. Bring your own wine. No snogging.
Date and Time
Location
Refund Policy
Contact the organiser to request a refund.
Eventbrite's fee is nonrefundable.