The Real Professionals - Interview 2 'The Detective'

Wednesday, 14 October 2015 from 18:00 to 20:00 (BST)
Event Details
Everyone has seen crime fiction on the telly. Some of us may have been involved with the police in real life (ahem). In a good way, obviously. But most of us have never had the chance to hear some of London's top cops tell it like it really is.  How much do we really know about policing London?
What are today's threats?

What powers do the police have to combat them?

How many villains are tooled up?????
Maple Works is delighted to present a series of three live interviews hosted by actor and personality, Sam Devereaux, with three of THE REAL PROFESSIONALS, continiung on Wednesday 14th October at 6.00 pm with Detective Chief Inspector Claire Moxon a senior detective trained in covert policing skills who has worked for both the Met and the National Crime Squad.  Claire works undercover so no photos allowed!  This this will be a fascinating interview, ladies and gentlemen, so get your Free tickets now!
Would you like to submit a question?  Just email your question to alison.mcwhinnie@gmail.com. 
Interviewer,Sam Devereaux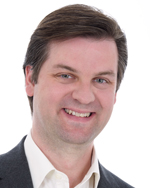 Sam trained as an actor at the prestigious Arts Educational Schools and has worked extensively in theatre and film for more than 10 years. Sam began his second career as a Business Communications Coach soon after leaving drama school. For the last 8 years Sam has worked with numerous top brands across the business world helping staff to improve their face-to-face communication. When he's not taking workshops or spending time with his wife and children Sam also records Audiobooks for Audible.
Special Guest, Detective Chief Inspector Claire Moxon
Claire has been in the police for 25 years and most of this time as a detective.  She started at Clapham Police Station - Lambeth in 1990 on the Beat.  In those days the policemen and women reported and investigated their own crimes unless they were serious.  She had a really good Sergeant who let her deal with lots of cases all the way through which led her to want to be a detective. 
The way she got into the CID as a PC was by moving into the Crime Squad in 1993.  She worked in plain clothes and dealt with drugs, robbers and burglaries (there were lots of robberies in those days).  This meant that she got an insight into foot surveillance and proactively targeting people she thought were committing crimes.
One of Claire's colleagues, PC Patrick Dunn, and another man was shot dead in Cato Road, Clapham in October 1993. She went onto his murder investigation and worked on that investigation for two years (this would not happen now as the Met has specialist murder teams).  In those two years she learnt a lot about proactive and covert tactics and how to gather evidence for serious crime.
Claire moved back to Clapham in 1995 and became a Trainee Detective and moved to Battersea Police Station in 1997.  This merged with Tooting and Wandsworth so she worked in Wandsworth Borough.
In 2000 Claire moved to the National Crime Squad - SE England area.  There she was trained in covert policing skills and targeted the top level of criminals heading up organised criminal networks who were impacting on SE England and London.  This meant that she worked all over the SE England, mainly dealing with large drug importations.
In 2004 she went back to the Met Police and continued working in covert policing targeting the top level of criminals - drugs and firearms as a Detective Constable and Detective Sergeant.
In 2007 she was promoted to Detective Inspector and worked in a proactive capacity targeting corrupt police officers and police staff in the MPS.
In 2012 Claire was promoted again and became the Lead for Public Protection in Lambeth Borough - Community Safety - hate crime and domestic abuse, managing violent and sex offenders investigating missing people, safeguarding adults and children. She also led critical incidents.  This is a high volume crime Borough with wide ranging safeguarding issues for the young, elderly, vulnerable and those with mental health issues.
In 2014 Claire moved to Kingston and lead on Criminal Justice, Crime, Safeguarding Children and Offender Management. Claire now has a Public Protection Team for domestic abuse, CSE and safeguarding children/vulnerable people and have an investigation team to deal with majority crime such as GBH/Robbery/Burglary and sexual offences (not rape).  She also has a Crime Squad to deal with proactive work and drugs in the Borough and a unit that deal with violent and sex offenders.
When & Where

Maple Works
73 Maple Road
KT6 4AG Surbiton
United Kingdom


Wednesday, 14 October 2015 from 18:00 to 20:00 (BST)
Add to my calendar