The Recovery Show by The Pamper Sessions - Beauty | Fashion | Wellness
About this Event
THE RECOVERY SHOW 
By THE PAMPER SESSIONS
Saturday 1st May 2020 from 12pm-5pm
Grab a ticket, bring your friends and treat yourself to a great day out at this all-day beauty, fashion, fitness and wellness focused RECOVERY SHOW pop-up experience!
Visit our popular indoor marketplace at Thrive Business Hub featuring both established and grassroot brands, showcasing a range of products and services designed for your well-being, balance, happiness and recovery! 
Social distancing guidelines will be followed across the show so come down and visit the show with total confidence, knowing that your safety and the safety of our vendors is our priority.
Expect CBD products, vegan and organic brands, massage and alternative therapies, beauty sessions and makeovers, nail bars, fitness and nutrition experts, natural hair specialists, lash technicians, aromatherapy and fragrances and more!
You will have a great day out with exclusive special one day deals and discounts avaiable for one day only!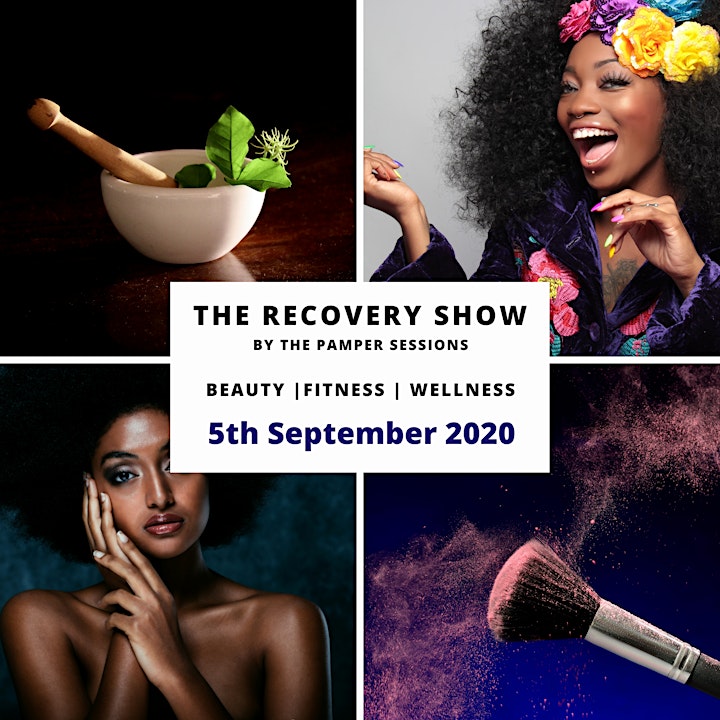 Attractions include:Beauty, Fashion and Wellness MarketplaceA Range of Wellness WorkshopsA Range of Massage TherapiesSessions with Qualified Therapists Colour Healing SessionsMake a Friend Speed SocialsFind a Mate Speed DatingReiki Healing sessionsAstrology and TarotNutrition and Fitness ExpertsMale Grooming SessionsBeauty Sessions & MakeoversAromatherapy and FragrancesNetworking, Games and ActivitiesSkincare and Haircare Products Natural and Organic VendorsSelf Love Journals and Planners& MoreGrab a ticket, bring your friends and treat yourself to a great day out! Free tickets are limited This event will be filled to the brim with amazing deals you wouldn't want to miss! Follow us on Instagram for updates and competitions!https://www.instagram.com/thepampersessions/