Description
During the course of the day we bring together the UK's leading recruitment experts to cover a multitude of topics relevant to our sector; technology, client development, candidate engagement and experience, agency/in-house relationships, social media and sales/driving results. Most sessions will be a mixture of speaker lead learning and group led debate and discussion. Whilst some sessions will be more focused on in-house and some more for agencies the audience will be made up of anyone from within the recruitment space. Photos from last year's event here.
We are running this event in conjunction with the National On-line Recruitment Awards which take place the same evening.
Ticket price includes morning coffee and biscuits, buffet lunch and afternoon coffee.
Sponsors
Brookson, Thomas International, JobDiva, Daxtra and Broadbean
Agenda: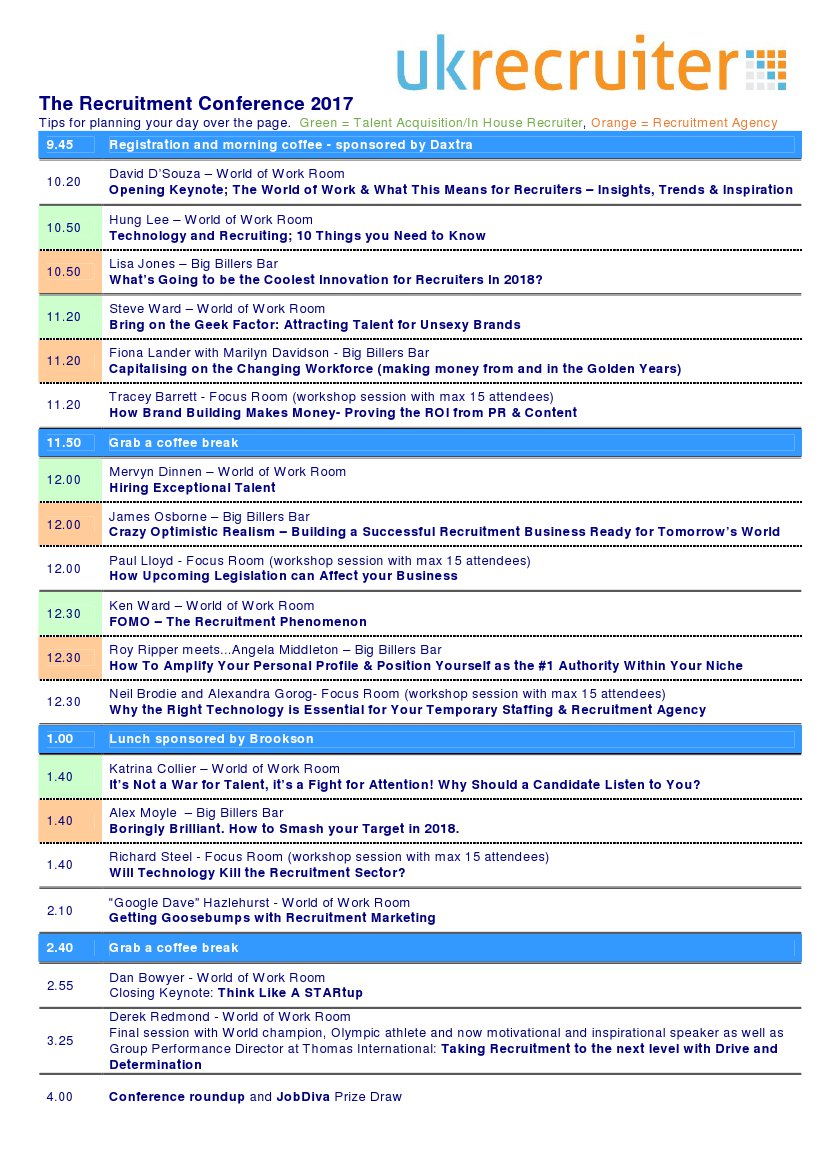 Matt Alder

Recruitment Marketing Expert, HR Technologist




Tracey Barrett

Specialist in PR and communications for recruitment and HR




Dan Bowyer

Tech Entrepreneur, consultant and investor




Katrina Collier

Social Recruiting Expert and Social Media Recruitment Training




David D\'Souza

ex Head of Engagement for CIPD. Experienced HR/OD/Change leader




Mervyn Dinnen

HR and Talent Trends Analyst, Author Exceptional Talent




Dave Hazlehurst

Employer brand and recruitment marketing




Lisa Jones

Recruitment advocate, digital marketing, technology strategy




Fiona Lander

Consistently brilliant training, coaching and consultancy




Hung Lee

CEO at Workshape.io and "talent matching for tech" expert




Alex Moyle

Training in Relationship Based Selling




James Osborne

Chairman of The Recruitment Network and Award Winning Business Consultant




Roy Ripper

Recruitment 'Growth Hacking'​ Expert




Ken Ward

working with Startups in Digital, Technology and Telecoms




Steve Ward

Talent Attraction Strategy, Employer Brand, Social Recruiting and speaker



Media Partner: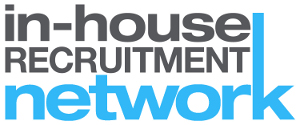 Organiser of The Recruitment Conference 2017
UK Recruiter have been working with Recruiters and running networking and conference events since 1999.  We like to think of ourselves as creating a community of recruitment professionals.  Main areas of activity are an industry supplier directory, weekly email newsletter and discussion board. Louise also writes a blog and we run networking events.  You can speak directly to Louise on 07917 058523