Description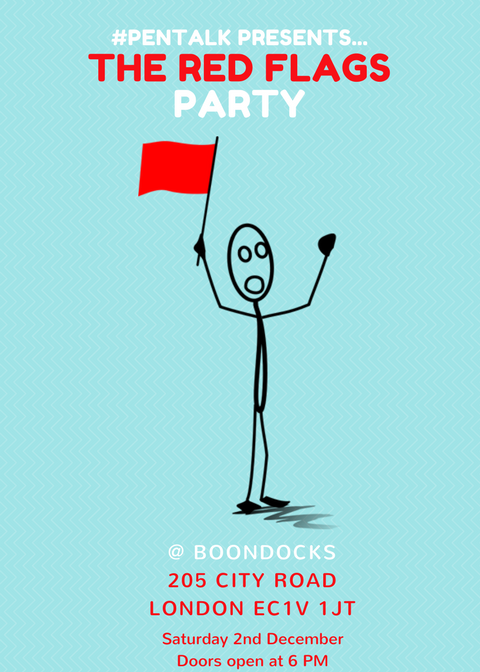 #PenTalk is back with another event baby at a new home because our previous home couldn't contain the numbers!!!
Red Flags are like red lights in traffic, they should force you to stop. Yet, how many of us overthelook the seemingly obvious character deficiencies in lovers (and even friends)?
Or maybe the problem is our concepts of redflags are too conflated.
So we're opening up the floor to all types of redflag questions and scenarios.
We'll begin the evening the usual #PenTalk way with networking whilst being serenaded with music. We'll then move into the crux of the event - the debate.
Expect passion, expect to have your views challenged but most importantly expect to be edutained.
Doors will open at 6.