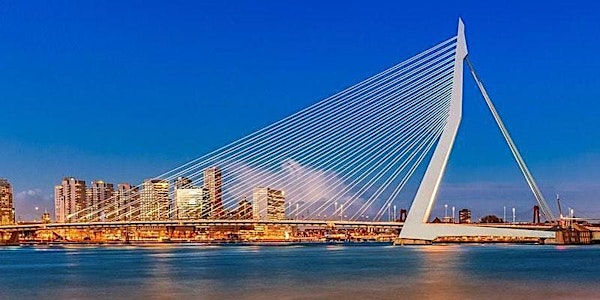 The Regulation of Third-Party Litigation Funding in Europe (In person)
Location
Erasmus University Rotterdam
50 Burgemeester Oudlaan
3062 PA Rotterdam
Netherlands
The Future Regulation of Third-Party Litigation Funding in Europe
About this event
This is the page to register for in-person attendance. To register for online participation instead, please click here.
Venue: Erasmus University Rotterdam, Woudestein campus, Mandeville Building (T), Room T3-35
The increase in third-party litigation funding (TPF) for different types of claims in many jurisdictions has occasioned an increased interest in the question of whether and how to regulate TPF. This topic is addressed both at the national and EU level. The recent Representative Action Directive provides some further guidance, while the European Parliament has put forward an initiative for a draft regulation on TPF. The aim of this seminar is to reflect on the need and type of regulation of TPF from different points of view. By seeking to engage representatives from both academia and stakeholders, the seminar aims to foster a lively exchange and contribute to debate.
Program
13.30 Registration
14.00 Opening and Welcoming Remarks
14.10 – 15.45 Keynote Address and Session I – Current Status and the Need for Further Regulation
15.45 – 16.15 Coffee Break
16.15 – 18:00 Session II – Modes and Levels of Regulation
Detailed Program
13.30 Registration
14.00 Opening and Welcoming Remarks
Professor Xandra Kramer (Erasmus University Rotterdam/Utrecht University, the Netherlands)
14.10-15.45 Keynote Speech
Professor Geert Van Calster (KU Leuven, Belgium)
Session I – Current Status and the Need for Further Regulation
Chair: Professor Xandra Kramer (Erasmus University Rotterdam/Utrecht University, the Netherlands)
Stakeholder roundtable:
• Paulien van der Grinten (Senior Legislative Lawyer, Ministry of Justice and Security, the Netherlands)
• Johan Skog (Partner, Kapatens, Sweden)
• David Greene (Partner, Edwin Coe, England)
Discussant: Quirijn Bongaerts (Partner, Birkway, The Netherlands)
15:45 – 16.15 Coffee Break
16.15 – 18.00 Session II – Modes and Levels of Regulation
Chair: Dr. Eva Storskrubb (Uppsala University, Sweden) (member of the VICI project at Erasmus University Rotterdam)
Panel:
• Kai Zenner (European Parliament, Head of Office (MEP Axel Voss))
• Tets Ishikawa (Managing Director, LionFish Litigation Finance Ltd, England)
• Professor Victoria Sahani (Arizona State University, USA)
• Professor Albert Henke (Università degli Studi di Milano, Italy)