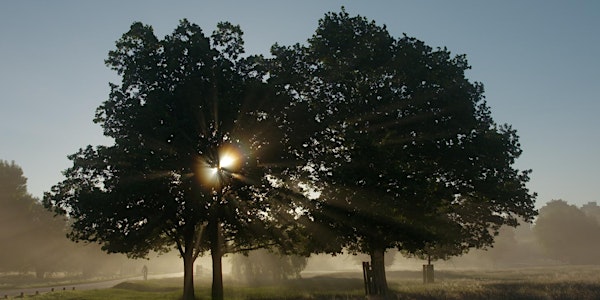 The Remarkable Trees of Richmond Park: their history, care and management
In this webinar for members of The Friends of Richmond Park we will learn more about Richmond Park's 130,000 remarkable trees.
About this event
2020/1 has been The Year of the Tree in Richmond Park. Of the remarkable 130,000 trees in Richmond Park, 90% come from seven species: a variety of Oaks (mostly English) comprise 45%, 20% are Beech and 25% across Sweet and Horse Chestnut, Hawthorn, Birch and Hornbeam. The remainder are a wide range of indigenous trees across the Park or exotics in locations such as the Isabella Plantation.
The truly remarkable 1,300 veteran trees in the Park, up to 750 years old, are of national importance and perhaps its most important and outstanding natural feature. They are rich in biodiversity providing homes and food to thousands of varieties of invertebrates – including rare and protected beetles – as well as birds, bats and other animals. Caring and managing such a huge range of wonderful trees is a massive job: diseases, invasive species, drought, high visitor numbers, climate change and safety throw down a massive challenge to Richmond Park's management and staff. The presentation, with videos and pictures, will be by Park Manager Simon Richards and Royal Parks Arboriculturist Gillian Jonusas; with Q&A.
The main video features our new Patron Clare Balding interviewing the experts.