Description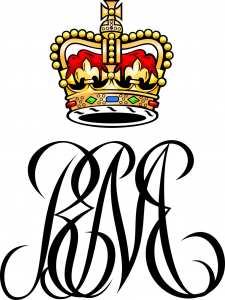 The REME Institution Annual Retired Officers' dinner will take place in the Princess Marina Officers' Mess, Lyneham on Friday 15 September 2017. Attendance is open to all REME officers who have previously served in the Regular or Reserve and who are current members of the REME Institution. To maximise attendance during the year of the 75th anniversary of the formation of the Corps, known as REME75, retired officers who have not yet joined the REME Institution are also very welcome to attend for a slightly increased cost (Institution subscriptions are used to offset the cost of the dinner for Institution members). Any retired officers wishing to renew their Institution membership prior to purchasing their dinner tickets should contact the Corps Secretary at the details below.
Timings. Guests should arrive at the Mess at 1830 hrs for pre-dinner drinks with dinner being served from 1930. During the event a REME update will be provided by Colonel REME, Colonel Clare Phillips ADC.
Dress. Black tie with miniatures.
Tickets. Due to changes to the MoD policy on staff costs for official functions, a modest increase in ticket price has been necessary. Institution members £40. Non-Institution members £50.
Accommodation. The number of bedspaces available in the Mess is extremely limited and unfortunately there is no guarantee that we will be able to provide accommodation for all. We will endeavour to confirm accommodation allocations by 1 September 2017 to allow time for those unable to obtain Mess accommodation to make alternative arrangements. Payment for Mess accommodation and breakfast will be included in your mess bill. For those who wish to arrange their own accommodation, discounted rates (quote 'REME' for an 8% discount on the daily rate) have been negotiated with the Wiltshire Hotel which is a short taxi/drive from Lyneham.
Transport. We will endeavour to arrange a pick up/drop off from local hotels as necessary. Details tbc once hotel locations are known.
Please direct questions to the Corps Secretary, Lt Col (Retd) Mike Tizard, on 01249 894520 or REMERHQ-CorpsSecretary@mod.uk
Date and Time
Location
Princess Marina Officers' Mess, The Prince Philip Barracks
Lyneham
Lyneham
SN15 4PZ
United Kingdom