Description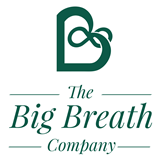 We create intimate enriching and enlightening retreats that turn a few days into a transformative experience for men and women seeking a more meaningful connection to themselves and one another.
Escape with Elif, Sarah, & Tim with years of experience in coaching, business, physiology, health, wellness and breath work.
If you're running round in circles, if you're feeling burned out, if you want more out of life and just haven't been performing at your best … then this is an opportunity to get away and reboot.
This inspiring retreat is designed to take you away from all distractions so you can focus on building your physical, mental, emotional resilience and return home feeling empowered.