The Resilient Social Entrepreneur; managing business and well-being - Birmi...
Description
The Resilient Social Entrepreneur; managing business and well-being
Do you need to take a breath, pause, reflect and check what you are doing and how you are doing it?
Do you want to give some focus and attention on building your resilience and tending to your well-being as a social entrepreneur?
Would you value some focussed time to consider what your sustainable business model would look like giving consideration to your needs, well-being and resilience?
Join us for this full day workshop to discover more about well-being and resilience specifically for social entrepreneurs. We'll be covering what impacts on growing resilience and helping you explore your own very individual well-being needs.
Founders and Social Entrepreneurs doing bold things need support especially in times of change. They need to know who they are as human beings, and to be aligned to their purpose, values and drivers, their what, their how and be very clear about the impact they are seeking. We can sometimes get distracted by our social purpose and forget to give ourselves as human beings some attention. This session helps you look at you as one of the resources that generates success in your business.
This session will help you pause, reflect, generate insights, learn and through that process make decisions to act differently. This work is our own contribution to helping social entrepreneurs do what they do better and with more impact.
This is for you if you:
Need to understand how you tick and how to 'lead' yourself as a social entrepreneur

Are seeking to identify the connection between building resilience and managing well-being and how you might run your business sustainably

Pinpoint, what needs to change, if anything and identify what's working and not working

Want to shake off some bad habits that are getting in the way of you looking after yourself AND delivering on your social purpose
Key outcomes of the workshop include:
Developing self-awareness and understanding of how you manage yourself – 'self leadership'

Explore factors that can either help or hinder building resilience and well-being including challenging default behaviours and beliefs that you hold

Introduce the power of reflection and peer learning as leadership tools

Develop a well-being mantra and/or 'manifesto' for the next phase of your journey as a social entrepreneur and an action plan to test and trial different ways of working
Practically orientated, we work in a fun and engaging way, using a range of learning styles and creative methods. The work is rooted in learning from peers with a range of group exercises, working individually, in pairs and threes.
The sessions draw on thinking and theories from positive psychology, resilience, organisational change and emotional intelligence.
Lunch will be provided.
About Bev Morton: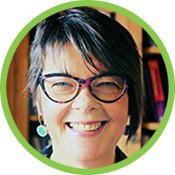 Bev has worked in the cultural and social sectors for over 35 years. In the past decade, Bev has been exploring what most effectively generates individual and organisational alignment, well-being and resilience as a means of increasing impact.
Her companies, The Art of Possibility and My Next Chapter trade as social enterprises using what we do to affect social change.
Bev is a Fellow of the Royal Society of the Arts (FRSA), she was a Fellow on the Clore Leadership Programme (2005/6). She has founded six companies (starting at the age of 18) including My Next Chapter and previously set up The Art of Possibility in 2007 providing leadership coaching and facilitation to individuals and over 350 cultural and social leaders and organisations. This also included the award winning Bradford based arts charity, Artworks Creative Communities and Manchester accessories design firm, Blubber. Bev is an accredited coach and facilitator, an accredited action learning facilitator, accredited to Practitioner level in Neuro-Linguistic Programming (NLP) and a Member of the Association for Coaching.