Description
The Retail Masterclass II - Celebrating Diversity in Retail
Sandersons Boutique, Fox Valley
22nd November 2017 6pm - 9pm
Working in partnership with retail guru Kate Hardcastle and top business leaders Ed Watson & Aliza Reger, Welcome to Yorkshire would like to invite you to our second retail masterclass.
This event will be held at Sandersons Boutique in the fantastic shopping destination of Fox Valley; who have recently celebrated their first birthday.
Whether you have a small pop up shop, are an independent retailer or a multinational business – you will be sure to enjoy this unique event, so please join us for this free masterclass on the 22nd November 2017.
Special guest speakers include: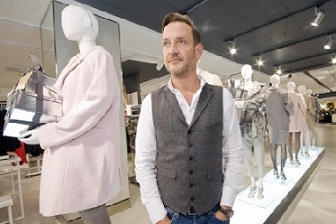 Ed Watson
Voted PR Week's Powerhouse
Watson has two decades' of experience in retail PR, most recently as director of PR at Debenhams, where he was credited with pushing the department store's use of more diverse models and the banning of retouching to alter models' body shapes. Prior to that he spent nine years as head of PR at Asda, where he oversaw the launch communication of the brand around the globe in Walmart territories.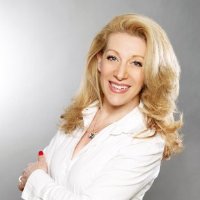 Aliza Reger
Queen of lingerie Aliza is the owner of one of Britain's most beloved lingerie brands, so it is perhaps of little surprise that she is not short of opinions when it comes to what women wear underneath their clothes.
This year Aliza's company Janet Reger celebrates 50 years of enticing and delighting women with their sensual, feminine designs.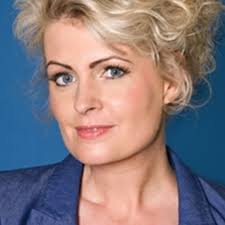 Kate Hardcastle
Founder of business consultancy Insight with a Passion and The Customer Whisper from TV & Radio.
Kate is a regular contributor and industry commentator to Sky News, BBC as well as many prevalent trade publications. She is also Patron of a district of the RSPCA, Founder and Chairwoman of The Charity Dreamgirls and Founding Partner of business transformation organisation Insight with Passion.
An award-winning professional, consultant and entrepreneur Kate is invited to speak at international events across industries including travel, spa, interiors and retail. Kate is often referred to as the "Queen of customer service" as it is central to her belief of how the retail sector can engage with consumers.
Stefano Ispani - Ponti's Italian Kitchen
Owner of Ponti's Italian Kitchen, Stefano, will be taking us through his retail journey from London to Sheffield. Explaining how he adapted his business to open his newest restaurant in the North!
You will also have the opportunity to be involved in a Q&A with our expert speakers. Following this exclusive session you will have the chance to network with fellow retailers attending the event.
Drinks and canapés will be provided by Dransfield Properties.
This event will initially be open to Welcome to Yorkshire Members only.
If you are interested in becoming a member of Welcome to Yorkshire please call Libby Lawrence on 0113 322 3564 or email llawrence@yorkshire.com