Description
The Retail Masterclass
Ridings LIVE! @ The Ridings Shopping Centre
06th September 2017 6pm-9pm
Working in partnership with retail guru Kate Hardcastle and award winning business leaders John Timpson & Carole Smillie, Welcome to Yorkshire would like to invite you to our exclusive Retail Masterclass at the Ridings Shopping Centre in Wakefield, currently undergoing a £5million refurbishment.
Whether you have a small pop up shop, are an independent retailer or a multinational business – you will be sure to enjoy this unique event, please join us for this free masterclass on the 6th September 2017 from 6pm.
Special guest speakers include: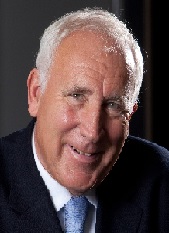 John Timpson CBE, CEO of Timpson UK, Daily Telegraph columnist, Radio 4 Broadcaster and 2017 Retail Week Outstanding Contribution to Retail Winner.
The Timpson family business, founded by John's great grandfather in the 1860's, was taken over in 1973, but 10 years later John led a £42m management buyout. In 1987 he sold the shoe shops and concentrated on building the shoe repairing and key cutting business, which has diversified into engraving, watch repairs, dry cleaning and photo processing
Timpson now has over 1600 branches nationwide, including the Max Spielmann and Snappy Snaps brands and a successful Timpson Locksmiths business. The Group has a turnover of over £200m and profits of over £25m.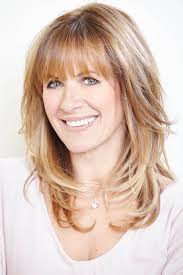 Carol Smillie, TV Broadcaster, presenter and founder of revolutionary product DiaryDoll (sold in Boots, JLP Business Innovation winner).
Carol Smillie is a well know Scottish television presenter, actress, and a former model, who was highly prominent as a presenter on British TV during the 1990s and early 2000s, appearing in TV shows such as 'Wheel of Fortune', home improvement show 'Changing Rooms', as a reporter in The Travel Show and 'Holiday'. Carol then went on to appear as a presenter on 'The National Lottery' and her own morning chat show 'Smilie's People' .
In October 2012, Carol stared her own business, DiaryDoll, with business partner and friend Annabel Croft, an ex-internation tennis player. Together they created a range of specialist Women's underwear and subsequently went on to win a JLP Business Innovation Award.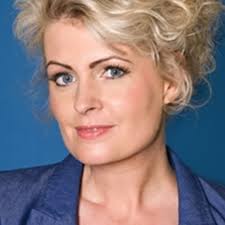 Kate Hardcastle, Founder of business consultancy Insight with a Passion and The Customer Whisper from TV & Radio.
Kate is a regular contributor and industry commentator to Sky News, BBC as well as many prevalent trade publications. She is also Patron of a district of the RSPCA, Founder and Chairwoman of The Charity Dreamgirls and Founding Partner of business transformation organisation Insight with Passion.
An award-winning professional, consultant and entrepreneur Kate is invited to speak at international events across industries including travel, spa, interiors and retail. Kate is often referred to as the "Queen of customer service" as it is central to her belief of how the retail sector can engage with consumers.
Welcome to Yorkshire's CEO Sir Gary Verity
Alison Bartram - Owner of the Heart Gallery & Yorkshire Gallery
Welcome to Yorkshire member Alison Bartram will be sharing her inspiring and emotional journey of her Yorkshire Business. Alison currently owns Heart Gallery in Hebden Bridge and Yorkshire Gallery in The Piece Hall, Halifax
You will also have the opportunity to be involved in a Q & A with our expert speakers. Following this exclusive session you will have the chance to network with fellow retailers attending the event.
Drinks and canapes will be provided by The Ridings & New River Retail.
This event will initially be open to Welcome to Yorkshire Members only.
If you are interested in becoming a member of Welcome to Yorkshire please call Libby Lawrence on 0113 322 3564 or email llawrence@yorkshire.com