Event Information
Location
Beaulieu Community Centre
Centenary Way
Chelmsford
CM1 6AU
United Kingdom
A FREE music therapy group to support people with long COVID, mental/physical chronic health conditions. A relaxed and safe space to share!
About this event
The Rhythmic Breath is a welcoming and inviting space where you can come to relax, express your thoughts and feelings through music with the support of our wonderful music therapist Katie and community musican Becky.
What to expect in the session?
breath work
improvisation
music making
experimenting with instruments
singing
chatting
fun!
Come along to this wonderful FREE group and let yourself relax, take a deep breath, make music and express yourself!
This is a safe space for you and there is no pressure to take part in anything that you are uncomfortable with, we are here for you.
Here is the referral and consent form as a google form. This must be completed before attending so please copy and paste this link and fill it out!
https://docs.google.com/forms/d/e/1FAIpQLSdjYKs1iBPUoibaqsrcQqOYjB-E3pEGl7RbF2jX8m3tVZMVcA/viewform
For more details call 07957 225109 or email info@acemusictherapy.co.uk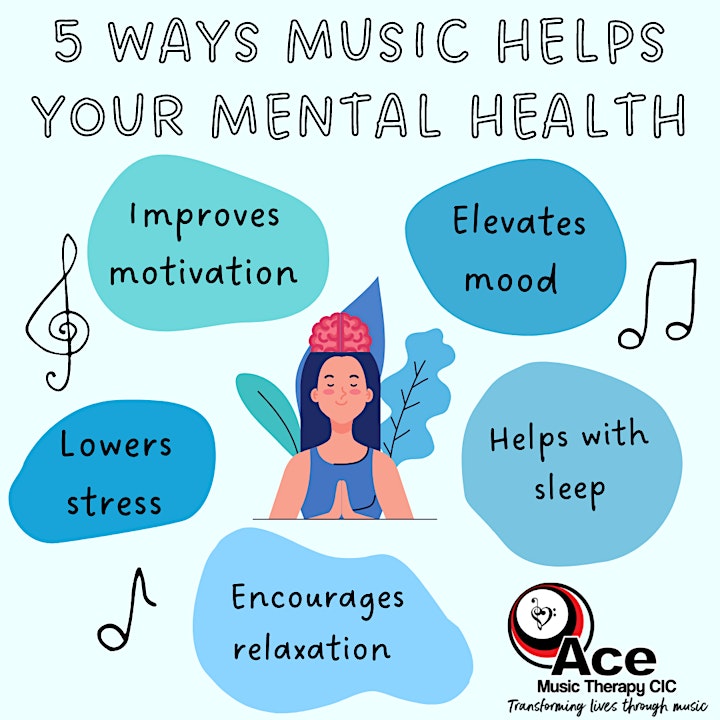 Location
Beaulieu Community Centre
Centenary Way
Chelmsford
CM1 6AU
United Kingdom