2021 marks the centenary of the English FA ban on the Women's Game. It is now time to reflect on the Right to Play.
About this event
In 1921 the English FA banned women and girls from playing on Club grounds. In defiance, the game continued in an unstructured manner. This was due to the tenacity of the Dick, Kerr Ladies AFC players. By the 1960's women's football was becoming more organized, slowly evolving into the game we know today. However, a hundred years later, despite the games rapid increase in popularity, many women and girls around the world still struggle for the Right to Play. The reasons are complex, with many young women facing multiple barriers. For example, culture, ethnicity, conflict, politics, poverty, structural inequalities, and gender-based violence, to name a few. Football and society are represented within each other. Many current social injustices are reflected within the games environment. For example, institutional racism, exploitation, and gender inequality. Structural and gender inequalities still deny women and girls the Right to Play. By joining the debate on the 25th of November 2021, you will have the opportunity to engage in co-creating new knowledge. Contributions, however small, will enrich our understanding of barriers and inform actions addressing inequalities and gender based oppression.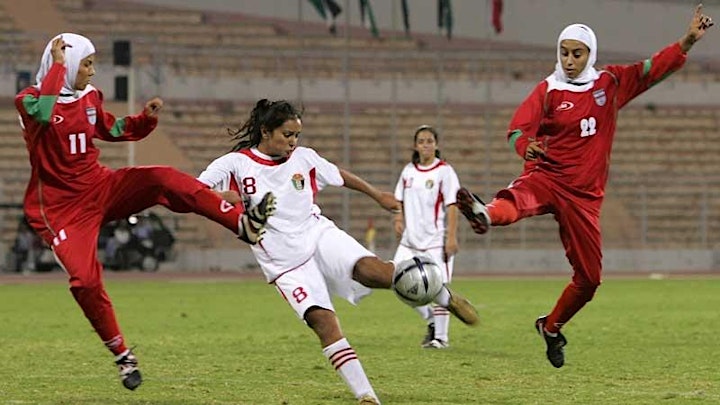 Presentations
9.30 – 10.00 am Opening Discussion and Introductions Alethea Melling
10.00 – 11.00 am including Q&A 'Quite Unfit for Females' About Time Dance Company/Jenny Reeves. Chair: A Melling
11.00 – 11.45 Playing in the League of Health and Beauty: Fascist Ideology and the deconstruction of the Female Footballer Post WW1. A Melling. Chair: J Hughson
Break Break Break Break
12.00 – 12. 45 Lily Parr – 20th Century History Maker. Interpreting Lily Parr's story at the National Football Museum. Belinda Scarlet . Chair: J Hughson 
12.45 – 13.00 Mapping Irish Football  Helena Byrne and Stuart Gibbs. Chair: A Melling
13.00 - 13.45 The Real Lily Parr Gail Newsham. Chair: J Hughson
Keynote: Dialogue with Gail Newsham on 'The Real Lily Parr'
Gail Newsham, Dick, Kerr Ladies' AFC Archivist, and author of In a League of their Own, will present a keynote on 'The Real Lily Parr'. Gail has spent 40 years researching the story of the Dick, Kerr Ladies and has made numerous presentations and appearances on TV and Radio. Gail took a key role in the Channel 4 documentary, presented by Clare Balding, 'Why Football Banned Women'.
Lily Parr, an early trail blazer for the women's game, posthumously gained iconic status as a footballer. Gail seeks to present a counter narrative to the mythologies recently created around Lily Parr the icon. There is a saying that the most ordinary people lead the most extraordinary lives, and Lily Parr was no exception. However, although Lily was one of several outstanding talents in the early women's game, she was an 'ordinary' person of a deeply private disposition. Gail presents us with some ethical questions around player vulnerability and the mythologizing of private lives, past and present. Had Lily Parr been alive today, facing such exposure, what measures would be taken to protect her? Ironically, success and public scrutiny for a vulnerable person may be a barrier in itself.
'About Time Dance Company', present their dance performance 'Quite Unfit for Females'
'Quite Unfit for Females' is a dance performance exploring the astounding story of the Preston based Dick, Kerr Ladies football team, arguably the most successful women's team of all time! Established in 1917, they played to raise money for soldiers and local Preston Hospitals during World War One. This brand new performance celebrates the incredible achievements of the pioneering Lancashire women and how they went on to defy a ban on women's football in 1921, when the FA delivered the bitter blow that football was yes, 'Quite Unfit for Females'. Bursting with teamwork, resilience, determination, and fantastic footwork! In 2019 artistic director Jenny heard about the Dick Kerr Ladies, the team from her hometown of Preston and knew that their story was unique and exceptional. Jenny will discuss how she turned footwork on the pitch into movement material which would successfully tell the story of these pioneering women.
Biography
About Time was founded by Jenny Reeves in Lancaster in 2016, engaging with local with artists and communities in exploring the North of England's heritage through performing arts. Jenny trained at London Contemporary Dance School and Trinity Laban Conservatoire of Music and Dance. Jenny also works as a professional dancer and has a part-time role at the University of Central Lancashire
The Mapping Irish Football Project
The Mapping Irish Football project is calling on the crowd to share any newspaper references they may have come across of women and any code of football prior to and including 1973. It is hoped that this project will start a conversation amongst researchers interested in Irish sports to do more to document the history and development of women's football. Women's football of any code only started to become popular in Ireland from the mid 1960's onwards, but very little is known of what went before. By collaborating through this public form, we can start to piece together the knowledge that exists within the research community and identify where the gaps in our knowledge lie. After the online nomination form closes the data will be cleaned up and deposited with News collections at the British Library. The data will be published as an open source data set that can be accessed by anyone interested in women's football history. This presentation will give an overview of how this project came about, a summary of the data collected so far and how you can participate in the project.
Helena Byrne, Independent Researcher byrne.helenam@gmail.com @HBee2015
Stuart Gibbs, Independent Researcher stuimage@googlemail.com @toad68
Biography
Helena Byrne is a librarian who specialises in web archiving. She has extensively researched the contemporary history of women's soccer in Ireland as well as indoor soccer leagues in County Louth from 1966 to the mid 1970s. Stuart Gibbs is an independent researcher who specialises in sports history. He has extensively researched women's football history from the earliest periods and the first association matches to the late 1960s early 1970s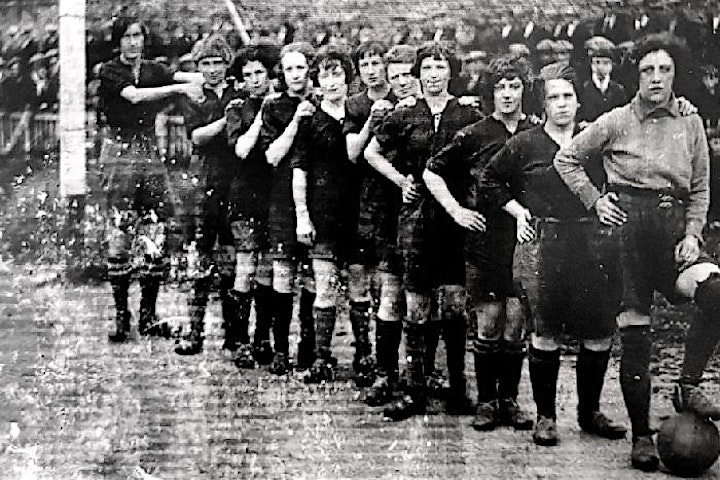 Lily Parr – 20th Century History Maker. Interpreting Lily Parr's story at the National Football Museum.
In 2019 the National Football Museum was awarded grant funding from the Association of Independent Museums to create a gallery space dedicated to the life and legacy of football player, Lily Parr.
The Museum's curatorial team began a process of research, active collecting and community engagement to develop content for the exhibition and to decide upon the interpretive methods and themes used in the gallery space. Research methods used included, archival research, object based research, public consultation, community curation, digital engagement and artistic interpretations.
The process highlighted the challenges of researching, interpreting and displaying material relating to women's experiences of playing football in the early 1920s. The research has encouraged the curatorial team to challenge past interpretive and display practices at the museum and has resulted in a new focus on feminist interpretations, female agency and collective story-telling in our gallery spaces.
The presentation will explore the reasons for the Football Association ban through the objects on display in the exhibition, examining how the curatorial process adds to our understanding of the impact of the ban and its longer-term legacy. The presentation will explore how the ban affected women's right to play football, how the ban continues to influence societies view of women's football in 2021 and the museum's role in telling these histories.
Biography
Belinda Scarlett has been working in the sports heritage sector for over ten years, specializing in improving the representation of women's history. She is currently Curator of Women's Football at the National Football Museum and is working to deliver the museum's strategic aim of increasing the representation of women across the museum's collections and exhibitions to 50%. Belinda is the curatorial lead for the museum's latest gallery exploring the life and legacy of football player, Lily Parr. Belinda graduated from UCLan in 2003 and holds an MA in Arts and Museums Management from the University of Salford @bg_scarlett
Belinda.scarlett@nationalfootballmuseum.com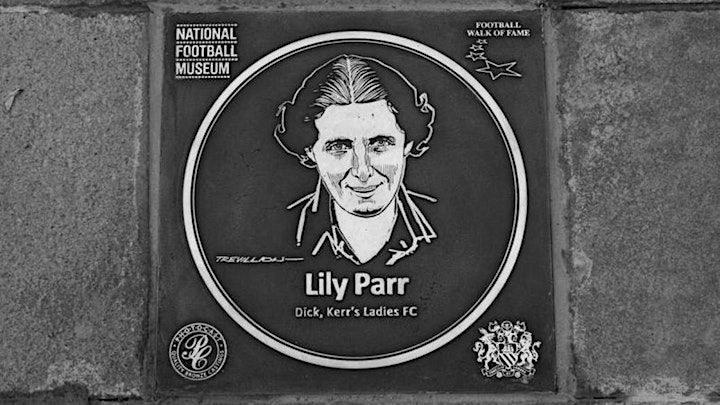 Playing in the League of Health and Beauty: Fascist Ideals of Femininity and the deconstruction of the Female Footballer Post WW1
The League of Health and Beauty was founded by Molly and Prunella Bagot -Stack with the objective of socialising working - class women and girls in the ideal of womanhood. The Bagot - Stacks advocated a fit yet feminine physique which was more aesthetic than athletic. The purpose of 'keep fit' in this context was to create a generation of fit mothers as part of a wider agenda for improving the condition of the race. In May 1938, accompanied by the English Folk Dance Society, they accepted an invitation by the Nazis to take part in the Hamburg Rally during the June of that year. These visits were endorsed by both the National Fitness Council and the Board of Education, who visited Germany in 1936 and were greatly impressed by the Krafte durch Freude (Strength through Joy) movement and the Nazi approach to physical education. This paper discusses the pervasive influence of Fascist ideology in defining femininity immediately after WW1 and during the inter war years. Moreover, how such ideologies shaped dominant perceptions of gender roles, appropriate and inappropriate forms of physical activity for women.
Biography
Alethea Melling is a Professor in the School of Sport and Health Science at the University of Central Lancashire and has written numerous papers on the history of Women's Football 1916 - 1960.
amelling@uclan.ac.uk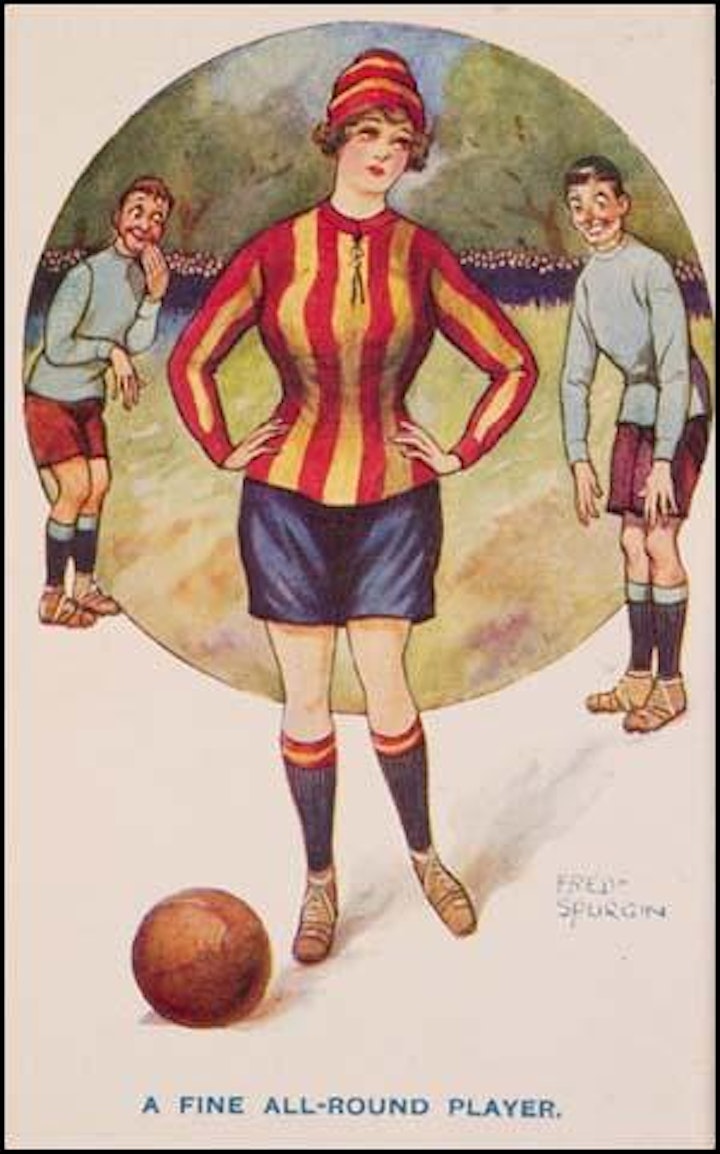 Call for Papers
We are seeking contributions from individuals who have a passion for social justice and gender equality in sport. Including, but not exclusive to:
• Players and teams
• Coaches
• Teachers
• Coach Educators
• Management and Administration
• Parents and guardians
• Volunteers
• Artists, playwrights, writers, film makers
• Academics
• Students (postgraduates and undergraduates)
• Therapists
• Sponsors
• National and Local Governing Bodies, policy makers and strategists
We welcome a variety of presentation styles, but they must work effectively in a virtual conference room. These may include film, virtual theatre, pod cast dialogues, monologues, case studies, fiction based on real life issues, papers, Power Point, Sway and other media. Presenters must be mindful of a diverse audience and endeavour to build accessibility into their delivery, (we can advise on this if necessary. Please ask). Abstracts and proposals of 150 words must be submitted via the email: WomensFootball@uclan.ac.uk, by 31st of July 2021. Full presentations must be ready for uploading by the 10th of Sept 2021. This is so they can be tested to ensure they function in a virtual conference room using Microsoft Teams.
The core themes will include:
• Structural Inequalities
• Society, Politics and Culture
• Gender Issues, Sexuality, Harassments and Discrimination
• Ethnicity, Race and Racisms
• Histories
• (dis)Ability
• Globalization
• Health and Well-being
This is not a definitive list. We welcome suggestions for themes
Papers will be considered for a peer reviewed edited book - The Right to Play: Women's Football 1921 - 2021. Further details to follow.
Organizer of The Right to Play: Women's Football 1921 -2021