About this Event
Coming soon!
The Rise and Fall of Movements: A Roadmap for Leaders
A ministry is what you can do with the help of others.
A movement is what God can do when you let go of control and multiply disciples and churches.
Drawing on the life and ministry of Jesus, and with reflections on the patterns of past and present movements, Steve Addison provides a roadmap for leaders who want to multiply disciples and churches to the ends of the earth.
*This event is FREE but there will also be an opportunity to make a donation to cover the costs of the day. Books will also be available for purchase.
*Please bring a packed lunch. Plenty of shops are also nearby with food available for purchase.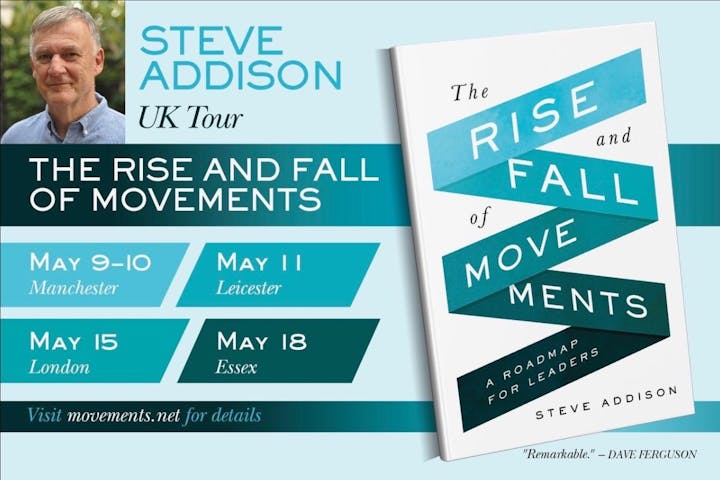 STEVE ADDISON is a catalyst for movements that multiply disciple and churches, everywhere. He is an author, speaker, podcaster, and mentor to movement pioneers.
More information can be found at movements.net.