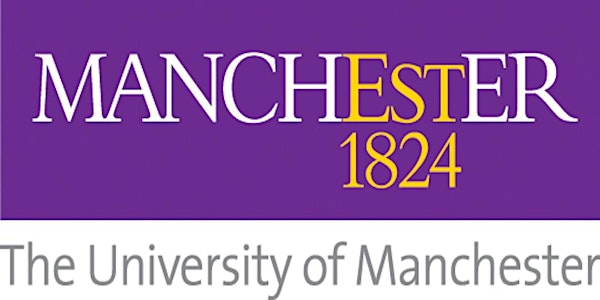 The rise of a university: industry, engineering and science (Heritage Tour)
Location
Sackville Street Building - entrance on Sackville Street
University of Manchester
Sackville Street
Manchester
M1
United Kingdom
Sales Have Ended
Registrations are closed
Please print and bring your registration to the tour. PLEASE NOTE THE START LOCATION BELOW: The tour will begin on from the Sackville Building, on the steps of Sackville Street entrance on Sackville Street. The Sackville Building is marked on our campus map (http://www.manchester.ac.uk/aboutus/travel/maps). Please arrive 5 minutes before the tour departs. The tour is outdoors and so please wear appropriate clothing. We look forward to seeing you on the day. PRIVACY POLICY We only collect basic information from you to help us; this information is your full name, email address, relationship to the university and any details for assistance during the tour. We will only use your personal information when the law allows us to do so by providing us with a legal basis or valid condition. Most commonly, we will use your personal information in the following circumstances: • Where we need to perform the contract that we have entered into with you. • Where we need to comply with a legal obligation. • Where it is necessary for our legitimate interests (or those of a third party) and your interests and fundamental rights do not override those interests. We may also use your personal information in the following situations, which are likely to be rare: • Where we need to protect your vital interests (or someone else's interests). • Where it is needed in the public interest or for official purposes. We will not share your data outside of University of Manchester History and Heritage. We will review the holding of your information every 12 months, or until you tell us so by contacting heritage@manchester.ac.uk. If you require any further information about how the University complies with Data Protection laws, follow this link to 'your information rights' prepared by the University of Manchester: https://www.manchester.ac.uk/discover/privacy-information/data-protection/your-rights/
Description
This tour takes visitors on a journey from the height of the industrial revolution to the white heat of 1960s scientific and technological innovation. Our guides explain the history of the Manchester Mechanics' Institution founded by eleven successful merchants in 1824 to enable workers to acquire a basic education.
The Manchester Mechanics' Institution later took on local and national concerns by tailoring its education to meet Manchester's industrial needs and by researching new technologies that would improve Britain's competitive edge.
The Institution developed into the University of Manchester Institute of Science and Technology (UMIST) which established itself as a specialised centre of scientific, engineering and technological education and research.
The tour takes places around one of Manchester's oldest industrial sites and leads visitors from the fine architecture of the Sackville building, invested with civic pride, through to the postwar modernist structures exemplifying progress and possibility.
The tour is outside and lasts around 1 hour.
If you would like to find out about all our events and activities, please subscribe to our mailing list by clicking on this link: http://eepurl.com/dqYl9T