Description

Oxford Technology & Media Presents
---
Spring Networking Event 2017
"The Rise of The Social Network - Are We Human Yet?"
---
Date: Monday 13th March 2017, 6.00pm to 9.00pm
Venue: The Story Museum, 42 Pembroke Street, Oxford, OX1 1BP
Referrals, introductions and networking have always been the best way to get new clients and win new business.
However, generating such leads takes time and effort. Recently acquired by Microsoft for an eye-watering $26bn, there are over 445 million users on LinkedIn, that's more than half of the business people on the planet, making it by far the world's largest business-to-business social network.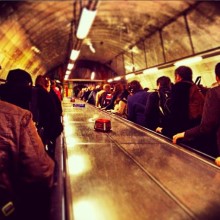 Not only can you identify the people you want to meet, but you can also find the people who can make valuable introductions.
James Potter is The Linked In Man. He has spent the last 9 years focused on LinkedIn and will how it works, how we can and must do better on LinkedIn and what our business will look like when we do!
Come and join us to learn how you can put your LinkedIn connections to work!
We look forward to seeing you there!
---
This event is free of charge for OTM members with a small charge for non-members and will be held in the centre of Oxford at The Story Museum, 42 Pembroke St, OX1 1BP. Click here for directions.
6.00pm – Event Opens, Networking, Coffee & Refreshments
Buffet food and drinks will be available after the event
9pm - Close
---
Speaker Biography
James Potter - Founder of The Linked In Man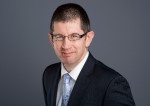 With over 26 years of sales experience, and more than ten years on LinkedIn, I am the leading provider of sales and commercial LinkedIn training and consultancy for business professionals trying to make more sales and make LinkedIn work for them.
Since I started using LinkedIn in corporate life as a sales director it enabled me to build new relationships, remind clients of breadth of value, and get engagements worth over £10 million in sales in my first six years alone.
Enjoying a successful career in a diverse array of industries has allowed me to understand how to make LinkedIn work: what matters and what doesn't if you want to grow a flourishing business through relationships.
I now help companies of all sizes across the world from leading corporations such as IBM and Dell to small businesses.
I focus on the practical and tactical skills needed to succeed when using LinkedIn.
---
Oxford Technology & Media exists to
Stimulate a debate and business thinking on key topics and markets. Read some of the latest articles on our website.

Help network members build a local network for support, personal development and mentoring on an individual basis.
Help local startups and businesses find the people, connections and resources they need to flourish.
Provide a catalyst for Oxfordshire expertise to challenge Cambridge's status as the UK's leading high technology cluster.
Membership is by invitation or application but if you're connected to Oxford and in a leadership position in one of our key business areas, you're welcome to attend the speaker events to get a taste.
We're gradually introducing the new name for The Oxford Technology Media & Finance Network - simply Oxford Technology & Media.
---
Acknowledgement: Oxford Technology & Media Network would like to thank Grant Thornton LLP for their kind support of both this event and Oxford Technology & Media Network programme. Photographs courtesy of Gavin MacLauchlan.
---

---