Description
Equestrian Team NZ boasts some of the best eventing talent in the world. Join us for a Kea Inspire Event with Sir Mark Todd KNZM CBE; followed by question time with ESNZ team members Jock Paget and Jonelle Price.
Securing their 2016 Olympic place in October 2015, we'll hear about their high performance sport careers, and experiences on the Road to Rio.
This Kea Inspire Event is supported by Little Beauty.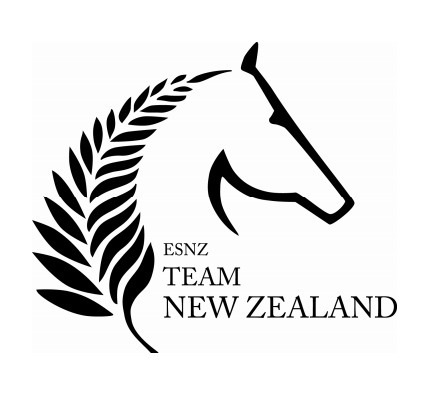 Sir Mark Todd KNZM CBE
If there is one name the nation relates to equestrian, it is Sir Mark Todd. He won the hearts of the nation when he won back-to-back gold individual Olympic medals aboard the mighty Charisma.
He tried retirement after the Sydney 2000 Olympics but was back with vengeance for 2008 Beijing Olympics after just eight years on the sideline.
Todd was voted Rider of the 20th Century, was New Zealand Sportsperson of the year in 1998 and been inducted into the New Zealand Sports Hall of Fame.
While based full time in the United Kingdom, he still loves to come home to New Zealand when he can.
He continues to inspire generations of riders across all levels and disciplines.
Jonathan Paget
Jock Paget was born in New Zealand but moved to Australia at five. He was a late starter in equestrian and it wasn't until he was 18 that he took up rodeo riding.
In less than two years he went from never having jumped a fence to competing at three star eventing level (the second highest level).
He moved back to New Zealand in 2007 to become principal rider for Clifton Eventers and in the 2008-2009 season was the nation's leading event rider.
He left NZ in February 2010 and hasn't looked back. The quietly-spoken former bricklayer came from nowhere, to finish seventh individual at the Alltech FEI World Equestrian Games (WEG) in 2010, and went on to feature at many top events. He was just the second rider to win Badminton on début.
Jonelle Price
Jonelle Price (nee Richards) sprang to international attention when she was part of New Zealand's bronze-medal-winning team at the London Olympics in 2000, and she hasn't stepped back since.
She was New Zealand's best performer at the 2014 Alltech FEI World Equestrian Games that included a cross country course that ended the dreams of many. Her début for the NZ senior team was at the World Equestrian Festival (Aachen) in 2011.
Price grew up in Motueka, near Nelson. Her family was not at all horsey but that didn't stop her nurturing her love of all things equestrian. She studied law for a year but quickly realised her life was destined to be horses.
With her now husband Tim, she moved permanently to UK in 2005 and together have created a successful business at their Marlborough base.