The Road to Runnymede - Magna Carta 800

Monday, June 15, 2015 from 2:00 PM to 4:00 PM (BST)
Event Details
 "No free man shall be seized or imprisoned, or stripped of his rights or possessions, or outlawed or exiled, or deprived of his standing in any other way, nor will we proceed with force against him, or send others to do so, except by the lawful judgement of his equals or by the law of the land. To no one will we sell, to no one deny or delay right or justice."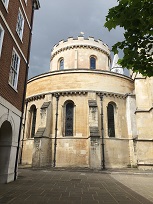 The basis of the Great Charter is not one, but many charters of which several clauses  were written into the Statute Book during the reign of Edward I in 1297. However on this day in 1215 the Magna Carta's future was by no means certain, sealed by King John at Running Meadows near Windsor it was denounced almost immediately as unlawful. The rebel Barons take control of London, the French invade, and King John has to negotiate.
The initiative of the Barons against King John was unprecedented, the ruler being subject to the law inconceivable. The Baron's determination led to a document that upheld not only personal liberty but core principles and concepts, not just laws. The Magna Carta may now seem archaic but what remains of the original clauses keep their significance, it may be outmoded but it has resonance, the basic principles remain powerful to this day. 
We walk back through time tracing the reasons behind the rebellion by the Barons, King John's attempts to deny them and the inevitable outcome. We visit the Temple where initial negotiations took place and meet a cast of characters who played key roles in the creation of the Charter. We also learn of the part played by the citizens of London, how a dramatic gamble won them autonomy in perpetuity.
The walk ends at the Guildhall Art Gallery Heritage Gallery where you can view the City of London Charter dated 1297. 
  'Magna Carta is the law and let the King look out'  Stanley Baldwin - 7 July 1935
Meet at the Blackfriars Station Northern Entrance (179 Queen Victoria Street).   You can check travel options at the Transport for London Journey Planner. 
The walk ends at Guildhall Art Gallery, London EC2V 5AE
When & Where

Blackfriars Station North Entrance
179 Queen Victoria Street
EC4V 4DY London
United Kingdom


Monday, June 15, 2015 from 2:00 PM to 4:00 PM (BST)
Add to my calendar
Organizer
Footprints of London is a website created by independent guides to promote and market the walks that they lead.  This walk is led by Tina Baxter