Description
Most successful leaders, entrepreneurs and CEO's know their own strengths, but they surely also know what to best outsource to others. Everyone has it all in them, but nobody needs to be able to do everything themselves. This masterclass aims to uncover what you should focus on more as a leader and what you should absolutely stop doing immediately. In the best interest of both your company's growth and yourself.
Program July 5
19:00 - reception
19:30 - masterclass
22:00 - drinks
Location
Amstelkerk. Amstelveld 10, Amsterdam
What to expect
From the day you are born, your personality is created through interaction with your environment. Today, we mercilessly strip you of all your subconscious motivations, blind spots and pitfalls. As a leader and a human being. We do this with the help of the most remarkable, inimitable and accurate assessment of who you are: the Project Insides Scan. You fill out the scan before the event, online and in no more than 15 minutes.
Your Return on Investment this evening = a no brainer. You get insights in:
Your strengths and weaknesses as a leader. And the way you can harness these in a better way.
Your deep, unconscious motivations which determine nearly everything in your life and the way you manage your business.
The way you can increase the growth of your organization with your own unique personality.
This event is for
Leaders / entrepreneurs / CEO's / higher management.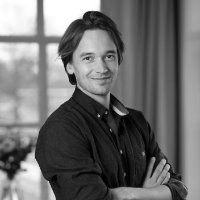 Speaker Joel aan 't Goor
Business administrator and psychologist Joel aan 't Goor is the founder of Project Insides. He is also the CEO of Business Leaders, the largest cross-sector network of CEOs of large and medium-sized enterprises in the Netherlands and Belgium, which he founded when he was 29. His strength lies in a combination of a deep understanding of people, entrepreneurship and business.


Linkedin: https://www.linkedin.com/in/joel-aan-t-goor-b60403a?ppe=1