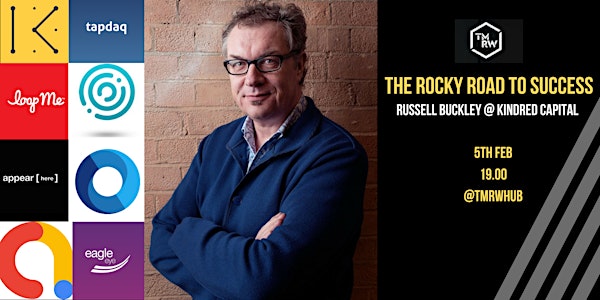 The Rocky Road to Success with Russell Buckley - Kindred Capital
Event Information
Location
TMRW & Byte Café
75-77 High Street
Croydon
CR0 1QE
United Kingdom
Description
In 2001, Russell's startup ZagMe went bust, as much a victim of 9/11, as being 20 years too early with their business model! However, Russell continued to be fascinated by the opportunities provided by mobile, even before most of the world seemed to be. This resulted in a very frustrating 5 years of patchy employment while sharing his vision of the mobile future via his blog, MobHappy.
Eventually, his writing led to his becoming the first employee at AdMob - perhaps the only time a Valley-based startup made their first hire in Europe. AdMob was sold to Google for $750m in 2010 for their third biggest acquisition at the time.
Russell then became a prolific angel investor, before becoming a founding partner at Kindred Capital. Kindred is an £80m seed stage VC, focused on UK investments.
Russell has started, advised or invested in around 100 companies and while his overall track record is excellent, many have failed too, offering multiple learning opportunities.
Come hear Russell talk about his journey, have some drinks & nibbles on us.
Date and time
Location
TMRW & Byte Café
75-77 High Street
Croydon
CR0 1QE
United Kingdom