Description
The Consumer Data Research Centre (CDRC) are pleased to host the annual Roger Tomlinson Prize lecture. This year's lecture will be given by Michael Gould, Esri's Global Education Manager, and is entitled 'Data, Software, and Services: Views from Industry and Academia'. The event is supported by the Association for Geographic Information (AGI).

The annual Roger Tomlinson Prize will also be presented at this event. The Prize was established at University College London (UCL) by Jack Dangermond, founder of Esri, and is in honour of Roger Tomlinson. Dr Tomlinson is widely credited with being the 'Father of GIS', and obtained his PhD in Geography at UCL in the early 1970s. The annual Prize is awarded for the best PhD thesis submitted to UCL which relates to the development or application of GIS. The Prize is intended to support new PhD scholars in sharing their ideas around the world and in developing their careers.
Schedule of events:
17:00: Registration
17.30: Introduction and Welcome by Prof Paul Longley, CDRC/UCL
17.35: Lecture by Mike Gould, Esri - "Data, Software, and Services: Views from Industry and Academia"
18.30: Roger Tomlinson Prize Presentation
18.45: Wine Reception
20.00: Event close

We look forward to welcoming you to this event.

About our speaker:
Michael Gould received his PhD in Geography/GIS from the National Center for Geographic Information and Analysis, University at Buffalo, then moved to Spain in 1991. Between degrees he worked as a GIS analyst at an environmental consulting firm, and at the Harvard Lab for Computer Graphics and Spatial Analysis. In Spain, he began working in technology transfer at Esri Spain, and as a visiting professor at 3 universities, before taking a tenured position in Information Systems at University Jaume I in Castellón (UJI). In 2009, he joined Esri Inc in Redlands California as Director of Education, and in 2011 he moved back to Spain to dedicate his time to Esri's international education projects in cooperation with 84 regional Esri offices. A decade ago, he co-founded the Erasmus Mundus-funded Master of Science in Geospatial Technologies, and in 2014 the Marie Curie-funded doctoral program entitled Geoinformatics: Enabling Open Cities. Among other activities, he has been a long-serving council member and chair of the Association of GI Laboratories in Europe (AGILE), an INSPIRE technical specification drafting team member (Metadata implementation rules). He also spent a sabbatical year at Open Geospatial Consortium, and is a co-founder of the Vespucci Initiative and its 20-plus summer institutes.
Event partners: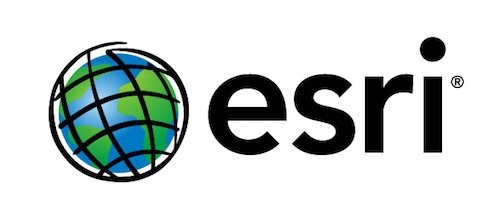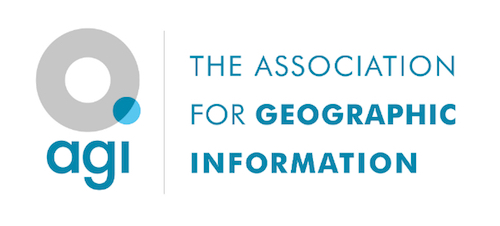 The Association for Geographic Information is an organisation run by its own members. Their aim is to help maximise the use of geographic information for the benefit of citizens, commerce, and good governance. Please note that attendees' contact details will be shared with AGI.