Description


ISE Future Focus Conference
The role of apprenticeships in early talent strategy
Learning from others to drive and deliver best practice
Programme outline
Introduction and overview of the apprentice landscape
Session 1 – Building and delivering on the strategic business case for apprentices
Session 2 – Working with apprentice training providers
Session 3 – Engaging with students / parents
Session 4 – Engaging with schools / colleges
Session 5 – Recruitment: eligibility and the recruitment process
Session 6 – Benchmarking data and influencing policy stakeholders
£195 + VAT Members | £245 + VAT Non Members
Unsure if you qualify for the member price? Check if your organisation is an ISE member >
Questions, panelist proposals, sponsorship, partnership?

Email us at events@ise.org.uk
Kindly hosted by Pinsent Masons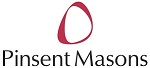 Sponsored by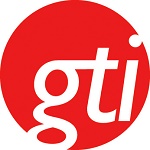 GTI
We offer a number of services for early talent professionals supporting apprenticeship level recruitment. TARGETcareers FUTUREWISE helps school leavers make informed decisions about their choices. TARGETrecruit can help you with the recruitment and campaign process. Research from trendence UK can refine your attraction plan.